Pub Crawls in San Francisco
Even if San Francisco only covers an area of ​​over 125 square kilometers and does not even have a million inhabitants, it is still one of the most famous cities in the world.
San Francisco is world-famous for its iconic buildings, its cable car that goes through the city, its huge diversity, and its world-famous red bridge.
The "City by the Bay" has a lot to offer. Trendy cuisine ranging from star restaurants to great food trucks, world-class concerts, ballet, theater, almost limitless outdoor adventures, and fantastic nightlife. San Francisco is rightly at the top of every travel fan's list.
To best discover the city and its nightlife, join our Riviera Bar Crawl & Tours local guides and party experts to the best San Francisco pub crawl! Drink specials in the best pubs and trendiest bars in town, party all night with locals and fellow travelers, and create unforgettable memories!
San Francisco Pub Crawl- What to do in San Francisco at night?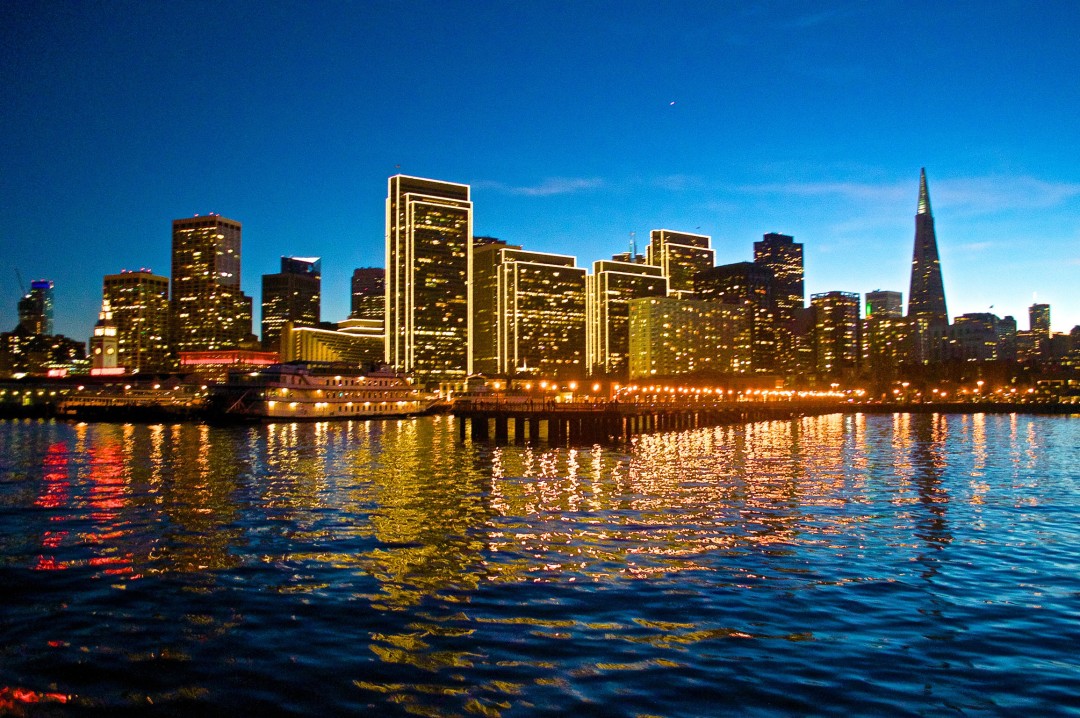 When in San Francisco, you should visit the city and its main touristic and iconic sites and places.
Drive through the characteristic hills of the city
Not only are San Francisco cable cars a great way to get around the hilly town, but they're also the best way to get around. If you want, you can sit on the stand bars and chug through Chinatown, Fisherman's Wharf, and other neighborhoods:
a very typical excursion through San Francisco.
Nightlife is by no means neglected in San Francisco.
Countless discos and nightclubs invite you to have fun. Not least because of the city's liberal attitude, there is something for everyone. The city offers an opera and a symphony hall for cultural demands, where many international guest musicians perform. Another way to spend a nice evening is to take a sunset boat tour on San Francisco Bay or an escorted tour of the hippest clubs in town.
It's not surprising that the home of flower children, legendary rock concerts, and the Summer of Love in the 1960s, Outside Lands, a multi-stage music and arts festival in Golden Gate Park, is now taking place.
In August, the three-day event, which has existed since 2007, brings a first-class and colorful range of artists to the meadows and clearings of the park. Earlier main acts covered the entire musical spectrum – from The Who and Metallica to Stevie Wonder and Kanye West to Radiohead.
Besides, numerous artists from the Bay Area are always on-site to offer something to your eyes, for example, in the form of live painted wall art or sculptures. Comedy performances take place in The Barbary area of the festival. The DAVE (Discussions About Virtually Everything) stage is the place to be for thought-provoking discussions with enthusiastic guests on almost any topic.
Nightlife in San Francisco – Where to party in San Francisco? 
Quiet nights are a rarity in San Francisco. Even when bars and clubs close at 2am, you won't get bored until then.
San Francisco has an excellent symphony orchestra, ballet, and a vast choice of excellent pubs, bars, and clubs to party all night long in San Francisco for those looking for more upscale parties and nights out.
Insider tip: The Bay Area is one of the craft beer strongholds. Be sure to keep an eye out for local draft beers.
At least as famous as the sights in San Francisco's nightlife. Alternative pubs, original discos, trendy lounges, or hip gay clubs turn night into day and provide plenty of entertainment. When viewed from above, San Francisco shimmers in all colors.
Jazz & Blues
Jazz lovers will feel at home in the Boom Boom Room. It is a club founded by John Lee Hooker or Lou's Restaurant and Blues Club Pier 47.
Clubs and bars in San Francisco
Vesuvio Café is a fun historic bar with quick service and cool classic beats.
Buena Vista is a great place to have a few drinks before dinner. The style of this old bar creates a unique atmosphere.
At the Saloon, the cocktails are generous, the bartender entertaining and friendly, the prices are very reasonable for SF standards, and it has the homely …
Smuggler's Cove is perfect if you're looking for a fun and affordable night out in San Francisco. Check out the Saloon, one of the city's oldest historic bars dating back to the 1860s.
Toronado: Here, the prices are reasonable, especially for SF. We had a great time there and would highly recommend this quaint bar.
Tonga Room & Hurricane Bar is a great tiki bar with real rain and thunder, a band in the boat, and spectacular cocktails.
Golden Gate Tap Room is a very friendly sports bar with a fantastic ambiance in the center of San Francisco, even in the afternoon, a tremendous selection of beers and friendly staff, and lots of fun.
Stookey's Club Moderne: Cozy, so Art Deco, fabulous drinks, a friendly bar and can't wait to go
Li Po Cocktail Lounge: you will love the great Buddha behind the counter, the original mural that runs the length of the counter, and the silk lantern above you will all help arouse your curiosity about the history of this hotel and its famous patrons.
Kennedy's Pub: This lovely pub is just 4 blocks from the Fishermans Wharf Cable Car Station. There are over 200 different types of beer to choose from. There is also entertainment with a pool, darts, and a jukebox.
Mars Bar: This is a great place to chill out and relax. Many residents meet here after work to meet friends. Located in the South of the Market district, cool cocktails are served, and there are also delicious dishes.
The Red Devil Lounge provides the right flair with red lanterns, lots of gold, and purple.
The best cocktails are mixed in the Matrix Fillmore.
In Wish, you can chill in comfortable leather sofas, and drinks are available at reasonable prices.
Some of the best nightclubs include Holy Cow, DNA Lounge, and Fluid Ultra Lounge.
Our Riviera Bar Crawl & Tours pub crawl in San Francisco is the ideal solution for everyone who doesn't want to go looking for the best venues to party all night long! Register on the website, and you will be guided through the hippest bars, pubs and nightclubs  in town.
Nightclubs in San Francisco
Holy Cow: one of the best clubs in town. There is music from the 80s, rock, house, and the top hits are played.
Cat Club: great discotheque in SoMa (South of Market). There are a VIP area and two dance floors where go-go dancers heat the atmosphere. Music comes from the 80s through hip-hop to dubstep.
Gentleman clubs and adult entertainment
Crazy Horse Club is adult entertainment at its finest with very pretty girls in a relaxed atmosphere. Table dance, party specials, and the VIP Lounge
Larry Flynt's Hustlers Club: More than 100 different showgirls and models perform here. A complete bar is a must and the name Larry Flynt speaks volumes for itself.
Lesbian and gay clubs in San Francisco 
You can relax and unwind in Moby Dick.
Dancing is the order of the day in the nearby Pilsner Inn or The Café.
Start your San Francisco pub crawl tours 
If you want to experience a city fully, you need to discover its nightlife and party scene through locals' eyes.
With Riviera Bar Crawl & Tours, you can now join the best pub crawls in San Francisco with our local party experts and locals that will take you to the best pubs, bars, and clubs in San Francisco and show you what in San Francisco's nightlife!
Besides, you can also join private guided tours, group tours around the city of San Francisco, and even custom and organize your own private pub crawls and tours in San Francisco.
With a comprehensive network of local tour guides and party experts around the world, you are sure to enjoy the best pub crawls and tours in major cities worldwide.
For further enquires and information, don't hesitate to get in contact with us via our email: info@rivierabarcrawl.com