Pub Crawls in San Diego
Take a seat at the bar and order a beer – because you will probably be going to one of the best microbrewery areas in America, with excellent and famous American breweries (such as in the Gaslamp quarter).
There are many pubs and bars where you can taste their beers and hang out after dark – in inviting outdoor areas, where you can also enjoy the warm San Diego weather.
Join Riviera Bar Crawl & Tours for the best San Diego pub crawl, birthdays, bachelor, bachelorette, and other special days. Drink specials with locals and fellow travelers and discover what San Diego's nightlife is all about.
San Diego Pub Crawl- What to do in San Diego at night?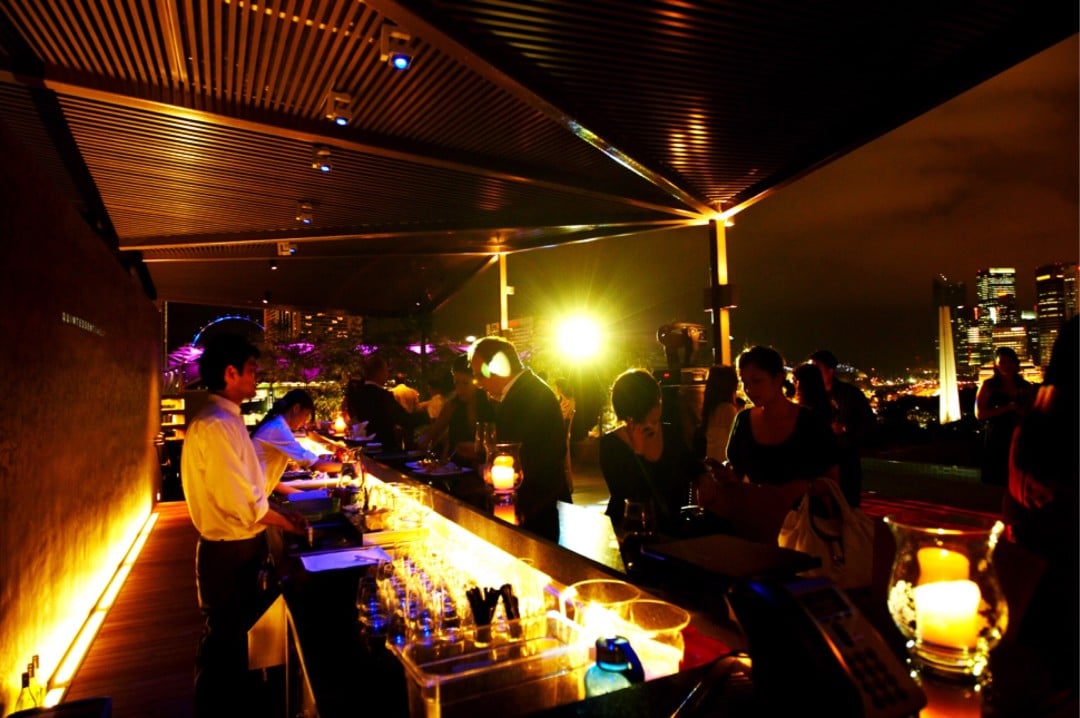 Those who want to plunge into the nightlife in San Diego are spoiled for choice: Although San Diego's scene cannot quite keep up with the big ones like Chicago or New York, there is still the right establishment for every mood.
Here is an overview of the most popular areas:
Pacific Beach: the best-known party area for young people! There are mainly bars, pubs, and lounges but no clubs. Most of it takes place around Garnet Avenue, and there is also a lot going on during the week. There is almost nowhere a dress code!
Downtown: The downtown area is for anyone looking for clubs and discos. Nevertheless, many bars and lounges are here and some more exclusive rooftopbars. There is a dress code almost everywhere!
North Park / Hillcrest: If you're not looking for discos or wild parties with college students, North Park is the place for you. There are trendy bars with good drinks, perfect for spending a fun evening with friends! The Hillcrest area also has a lively nightlife and is known in San Diego for its density of gay bars.
In the Gaslamp Quarter, the city's nocturnal visitor magnet, you should visit nostalgic "hip" pubs like the Gaslamp Speakeasy or the Prohibition.
Nightlife in San Diego – Where to party in San Diego? 
There is one bar after the next in the party areas of San Diego. Pacific Beach, Gaslamp district, Downtown San Diego …
It's impossible to pick a specific one. What is very popular here among party-goers due to the many bars and short distances is what is known as bar-hopping: the back and forth between different bars. Only a few bars charge admission, and drink prices are moderate.
Here are some of the best places to go out and party in San Diego:
Aero Club is one of the trendiest bars in all of San Diego! It is where you come from if you're looking for something alternative and want to experience a different side of the nightlife in town. With a great selection of whiskeys and other spirits!
Dancing and partying in San Diego
Stingaree is one of the most famous and largest nightclubs is Stingaree. The club is right in the heart of the Gaslamp Quarter, the famous nightlife district of downtown San Diego!
With multiple dance floors and modern decor, plus waterfalls and floating stairs, Stingaree attracts a wide variety of people. If you want to dance, you've come to the right place! And the large roof terrace is ideal for relaxing, and with its numerous cabanas, it sometimes attracts stars and starlets from the entertainment world.
Fluxx is the closest nightclub in San Diego to a big city club! Many great DJs give each other a hand, and the atmosphere can best be described as sexy and upscale. Fluxx also often attracts celebrities and is therefore not cheap: Here it is worth arriving well dressed and on time, otherwise, you will wait in a long queue at the door, especially on weekends!
Cahoots bar is entirely Western trimmed. For fans of country music, it is one of the best addresses in all of Southern California! There are always live rides by well-known country singers, and people like to dance with matching cowboy hats and boots on the dance floor and the outside deck.
Although Moonshine Flats focuses on country music, you don't have to be a die-hard fan to have a good time. The bar is upscale and also offers visitors San Diego's largest dance floor! You will also find old slot machines (arcade games) here, and there are weekly dance lessons for all country lovers.
The Nolen is the best cocktails and hired all of the bar patrons to make them feel special. It is a secret little rooftop bar and restaurant on the roof terrace of the Courtyard Marriott.
Start your San Diego pub crawl tours 
Join our teams of local guides and nightlife experts with some of the best tours and pub crawl in San Diego with Riviera Bar Crawl & Tours.
As an expert with years of experience in providing unique and original pub crawls, Riviera Bar Crawl and Tours offer the most unique and original options to discover a new city. While discovering the best spots with local guides, you will find the best bars and clubs in the city and meet new people along the way.
What are you waiting for? Start planning your holidays and your next city trip with Riviera Bar Crawl and Tours experts and enjoy the city at its best.
For further enquires and information, don't hesitate to get in contact with us via our email: info@rivierabarcrawltours.com