Pub Crawls in San Antonio
If you are going to discover Texas, get ready to admire splendid panoramas made up of magnificent deserts, stunning mountains, vast prairies, beautiful beaches, not to mention huge metropolises like San Antonio, one of the best nightlife in Texas!
Discover the real nightly spirits with the best San Antonio pub crawl with Riviera Bar Crawl & Tours local guides.
San Antonio Pub Crawl- What to do in San Antonio at night?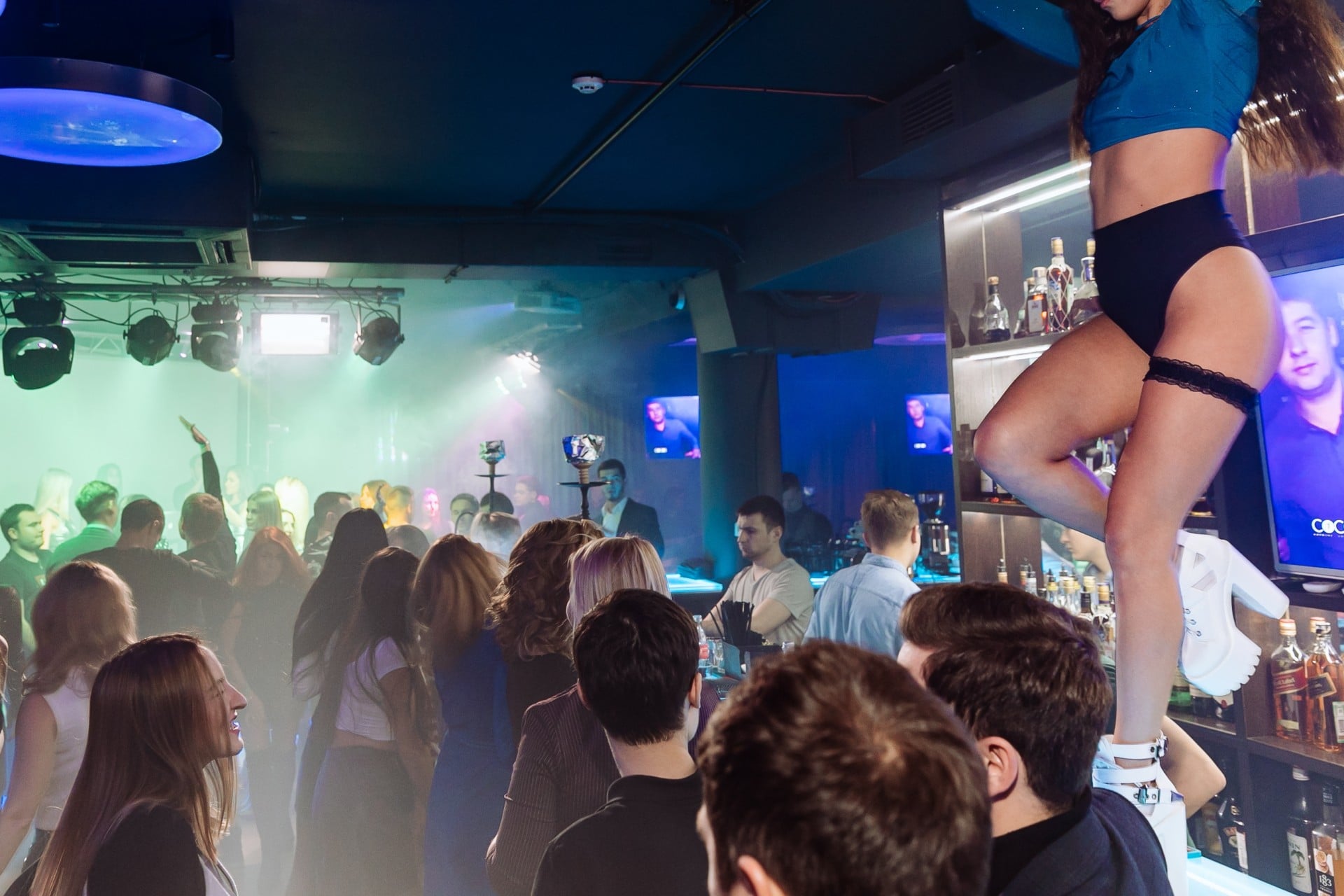 One of the favorite activities of the San Antonians: strolling through the city center because the San Antonio Riverwalk (or known locally as "Paseo del Rio") is a network of sidewalks that line the San Antonio River. There are bars, restaurants, shops, and above all, it is entirely on foot since cars pass a few meters above it.
This maze of canals has earned San Antonio its nickname of " Little Venice of Texas "and has (almost) nothing to envy its European cousin because all these sidewalks connect the city's monuments. You can then take advantage of your stroll to reach the San Antonio Museum of Art, HemisFair Park, the artistic village of La Villita, the Arneson River Theater …
Nightlife in San Antonio – Where to party in San Antonio?
Want to go out? We have an alternative to the River Walk for you.
For a trendier atmosphere, go to the strip—nothing to do with that of Las Vegas. Here we are talking about the St. Mary Strip, which stretches north of downtown on N St Mary's St., between numbers 2000 and 3000.
You will find a good selection of bars, restaurants, clubs …, and most are very popular for the San Antonians.
Otherwise, the new Pearl District extends the Riverwalk north beyond I-35 – superb renovation of old industrial buildings in the style of the Blue Star complex (contemporary art museum, brewery, restaurants, shops …) and an excellent lunch spot with a view at La Gloria.
Menger Bar is a historic little bar, lots of beautifully carved wood, a huge elk head, and several pictures and window boxes full of exciting history.
Howl at the Moon San Antonio is a must for the Riverwalk nightlife! It is a great bar with live music and a good beer price on Thursday night.
Durty Nelly's Irish Pub is a replica of a bar in Ireland, and you feel the Irish presence while sipping a beer or a selection. If you are walking along the river in San Antonio, it is well worth a visit.
Mad Dog's British Pub is a very nice bar where you can enjoy drinks with locals while watching the River Walk activity.
Ernie's Bar is an excellent location as part of the Crockett Hotel, which puts it in the middle of all the action. A great place to regroup and make important decisions about where to party next.
Waxy O'Connors is one of the locals' favorite bars on the Riverwalk.
Swig Martini Bar is one of the best cocktail bars.
Artisan on Alamo: The atmosphere in the bar area is very nice and unique.
Start your San Antonio pub crawl tours 
Riviera Bar Crawl and Tours is a huge network of local guides, party experts, and local inhabitants around the world who know all about the best party spots in the city.
If you want to discover and experience San Antonio fully, join our local team members for private and group tours around the city or join the best pub crawls in xx and find out about the best bars, pubs, and cubs in San Antonio to party with locals and other travelers and be part of the local nightlife and party scene in San Antonio.
Join our local tour guides and nightlife experts, party all night long with fellow travelers and locals in some of the best bars and clubs in town, and create unique and unforgettable memories while meeting new people and local party-goers!
For further enquires and information, don't hesitate to get in contact with us via our email: info@rivierabarcrawltours.com