Palermo – a city of culture & modernity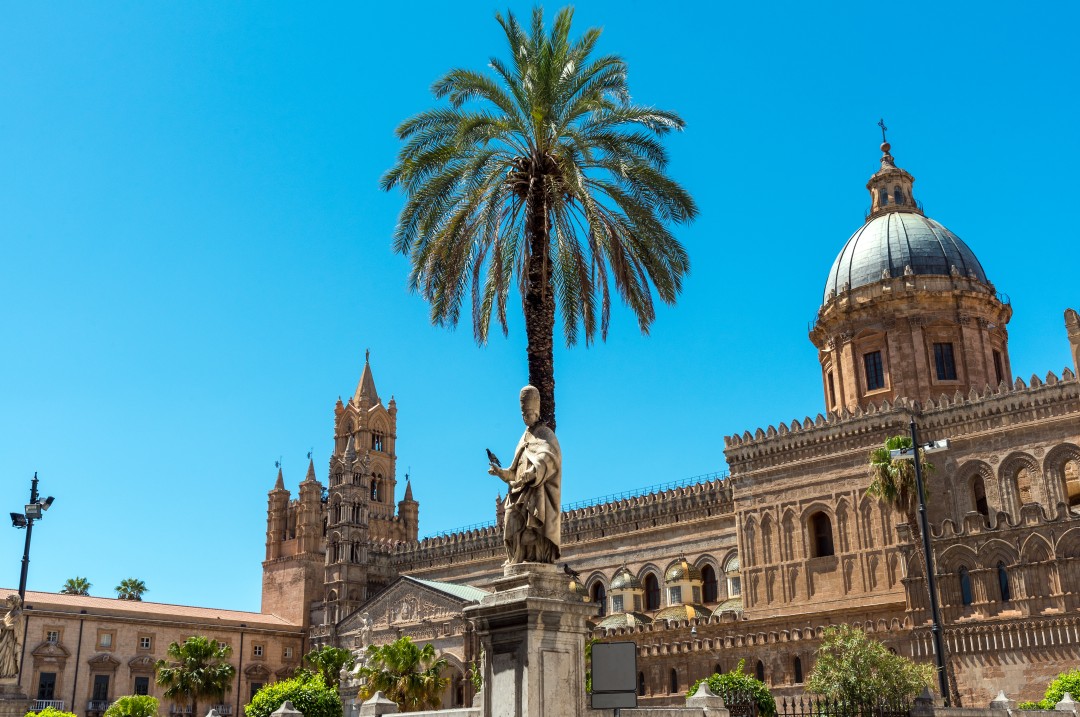 Palermo is one of the most diverse and exciting cities in Italy. Its rich history is shaped by different cultures, all of which have left their mark on the town. 
The Sicilian capital is full of attractions, and here are some best things to do during your Palermo walking tour with a local guide and your self-guided walking tour Palermo.
Palermo Walking
Tour
Below you will find the most beautiful sights in Palermo, but of course, there is a lot more to see in the Sicilian capital! Are you still looking for cool trips or activities? Then definitely take a look at the best free walking tour Palermo Sicily such as: 
Free walking tour Palermo…
… and more local tours and free walking tour Palermo available in different languages.
As for any new city, the best way is to get tips and advice from the inhabitants. That's why we have listed some useful information from our top local tour guides in Palermo. This way, you can start planning your walking tour Palermo Sicily and start exploring Palermo, its best touristic sites, is street food, its people, and its culture through excellent and unique guided walking tours.
Tours in Palermo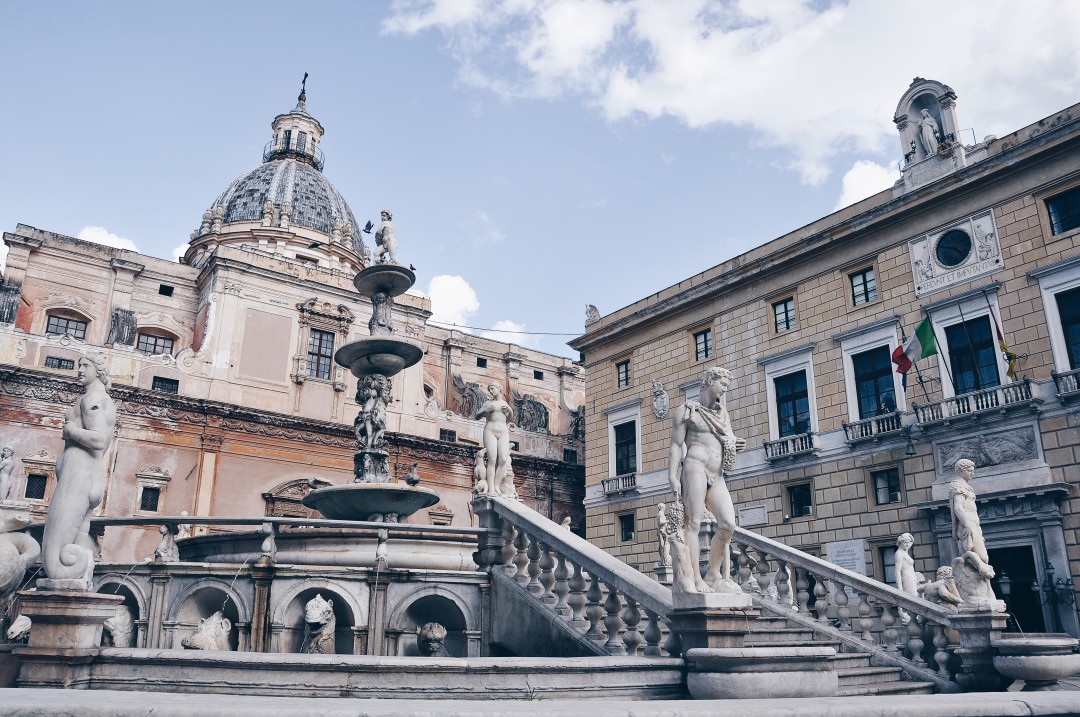 Palermo is where culture and modernity meet like in hardly any other city. Palermo is big, loud, and chaotic, but also lovable, exciting, and always surprising. 
You should plan at least three to four days to explore Sicily's largest city. Did you know that Palermo has the largest historical center in Italy with around 700,000 inhabitants? 
Yes, that's right. Not Rome, Milan, or Naples, but Palermo is the city with the most historical buildings in the center. 
Get your Palermo walking tour map ready! Our local tour guides are taking us to a free walking tour Palermo, and we will explore the city to show you what you have to see and experience in Palermo.
The full name is Il Cattedrale della Santa Vergine Maria Assunta (Most Holy Mary Assumed into Heaven). The Cathedral of Palermo is the most important church in the city and one of Sicily's most beautiful sights. 
Where the kings of Sicily once resided in this imposing building is now the Sicilian parliament. It is the oldest royal building in Europe.
Also known as the Capuchin Crypt of Palermo, the Catacombs were created out of a city's lack of cemeteries. 
The Orto Botanico di Palermo
It is a garden used by the University of Palermo as a teaching and research facility and is open to interested visitors. It makes the Orto Botanico di Palermo the ideal place for a walk in the countryside.
A beautiful piece of nature in the middle of the beautiful city of Palermo.
These are only few sightseeing you have to see during your walking tour Palermo, but theer s is much more to discover:
Teatro Massimo

Fontana Pretoria

Quattro Canti

Santa Maria dell'Ammiraglio (La Martorana)

Monreale

Etc. 
But also discover the many many many restaurants! In Palermo, the food has such a special status that it is a highlight in itself. Check for the best local hotspots with your guide.
Start your Palermo Walking Tours
Would you like to discover Palermo's most beautiful sights during unique guided walking tours in Palermo with a local guide? Of course, you do! 
At Riviera Bar Crawls & Tours, we believe there are also specific ways to discover a new place or a new city: through its inhabitants' eyes.
If you want to meet the locals, visit the best sites, and get a grip on the local culture and hotspots, join us and meet our local guides and tours throughout Europe.
For further enquires and information, don't hesitate to get in contact with us via our email: info@rivierabarcrawl.com