The story of Monaco is an interesting one. In the current day, Monaco is known as a sovereign city-state, the second smallest country in the world after the Vatican. With its three borders facing France and the fourth the Mediterranean Sea, Monaco sits in Western Europe, close to Italy. The country itself stands as a kind of institution. Worldwide it's known as the playground for the rich and famous, or more exclusively, just the plain rich. But that doesn't mean that it doesn't have anything to offer the regular individual. Whether you're going off the beaten track or taking a guided Monaco walking tour I promise you that Monaco will surprise you. 
Interesting history of Monaco
Monaco's history is full of multiple contests for power. It's agreed however that the Grimaldi family have been in power since 1297. Currently, Prince Albert resides over the country. After an initial habitation by the Greeks, the area now known as Monaco came under the control of the Holy Roman Empire. Further down the road, it was annexed by the Romans to Genoa, modern North Italy. Over the next hundred years, Monaco finally came under the reign of the Grimaldi family after multiple attempts for acquisition. It was in 1419 when the Grimaldi family bought Monaco. They also purchased the two neighbouring towns Menton and Roquebrune. Finally, the Grimaldi's had gained permanent control of the region.
The period under 'foreign' occupation
There was however a period of time when Monaco came under the control of France, which makes sense given its current connection with the state. Its relationship with France is long and complicated. Basically, Monaco has been under the protection of a number of different powers. This includes Spain between 1524 and 1641, of which it was also allied with France. Napoleon I's ventures feature heavily as a variable in Monaco's political movement. Dispossessed by the French Revolution in 1793, Monaco was taken and attached to France. This changed in the late 18th century with Napoleon's defeat. As such, Monaco was placed under the protection of Sardinia and returned to the Grimaldi's by the Congress of Vienna (1815).
Official independence
Only officially recognised as a state in 1861 in the Franco-Monegasque Treaty, Monaco is currently not part of the EU. It only became a full-fledged United Nations member in 1993 and joined the Council of Europe in 2004. As a microstate along the French Riviera, it has an interesting relationship with France. It ensures that Monaco's primary currency is the euro. Naturally, the 3-month long tourist visa granted for the Schengen area is extended to visits or stays in Monaco. It isn't an honorary member of the Schengen, but due to an agreement with France, it is by de-facto. Unfortunately, there are some downsides to this relationship. If you are French and looking to migrate to this particular strip of Coast, you are not exempted from paying French taxes. However, it's not only the French that is faced with certain conditions. The Principalities relationship with France also dictates that if the ruling monarch – in this case, Prince Albert – were unable to produce an heir, the state would go back to the French. No pressure or anything.
Principality 
With the sovereign Prince sitting as the head of State, Monaco has been a constitutional monarchy since 1911. This doesn't exactly limit the monarch's control like you would have it on other states. Their previously complete autocratic rule was diminished only on paper. It was only in 1962 that a Supreme Court was established. In 2005 the current Prince Albert II de Monaco took power. His father, prince Rainier III had become too ill to exercise his power and had relinquished his position to his son. Unfortunately, 6 days following he passed away. He had been in power for 56 years. 
But enough about the past, let's look at Monaco through a more modern lens.  
REAL ESTATE
It won't be surprising to hear that Monaco is home to the world's most expensive real estate market. Previously in 2010, it was reported that a square meter of an apartment/house cost around $65,000. It makes sense given that Monaco is home to so many millionaires and billionaires. Furthermore, the principality is known specifically for having the highest concentration of "ultra-high net worth individuals." Just to give you a glimpse inside this world, in 2010 a penthouse was sold for allegedly 240 million euros. That's roughly $340 million. You don't have to be a citizen of Monaco to buy real estate there either. You do, however, have to have a very heavy wallet. In terms of citizenship, the process is similar to that of France. It involves a residence card. It's, of course, a little more difficult if you're not a citizen of the EU.
TAX HAVEN
Given that Monaco is considered a tax haven, it's not surprising that 60% of its residents are immigrants. Official citizens and residents of Monaco get to enjoy no income tax, limited estate tax and low business taxes. This is of course a huge motivator for certain wealthy individuals. It has become a tax haven, or tax refuge for many wealthy foreigners. And even better for these individuals, you don't even have to be physically located in Monaco. You can send your money to Monaco from anywhere in the world. The state doesn't have a written treaty obligation with the UK to expose certain information. Therefore, they can withhold from HM Revenue and Customs about your money. 
Is it really?
There are certain individuals in the principality who are not a fan of the title "tax haven." Recently the country's ambassador claimed the title is a "misconception." Regardless, the last 20 years has seen a few changes take place. Most of them have come about from the considerable effort made by the EU. As such, in 2005 a scheme was put in place where previously they used to levy no direct taxes. Now, the state "withholds tax on bank interest income paid to non-residents and remits of most of that to their home countries."
GRAND PRIX OF MONACO
You may have heard of a little thing called the Grand Prix. If you don't know, it's an annual motor race held in street circuits around the world for the Formula One. Monaco is one of the most highly anticipated venues every year. The Monaco Grand Prix has been held every year since 1929. For years, people would fly in especially just to see the event. You won't be surprised to find many yachts docked in the Harbour during this time of year. The bigger the yacht, the better the view of the race. The track itself takes a considerable amount of time to erect. A total of 6 weeks actually, and then around another 3 weeks afterwards to take it all down. A walking tour offered by Riviera Bar Crawls & Tours allows you to walk around certain areas of the track with a local guide. What is so awesome about this is that the actual track goes past some of the biggest attractions in Monaco and some beautiful views. Monaco's track features some of the most dangerous corners of all the races. Elevation changes, tight corners as well as a narrow tunnel make for a challenging circuit. During the Grand Prix is one of the best times to visit Monaco.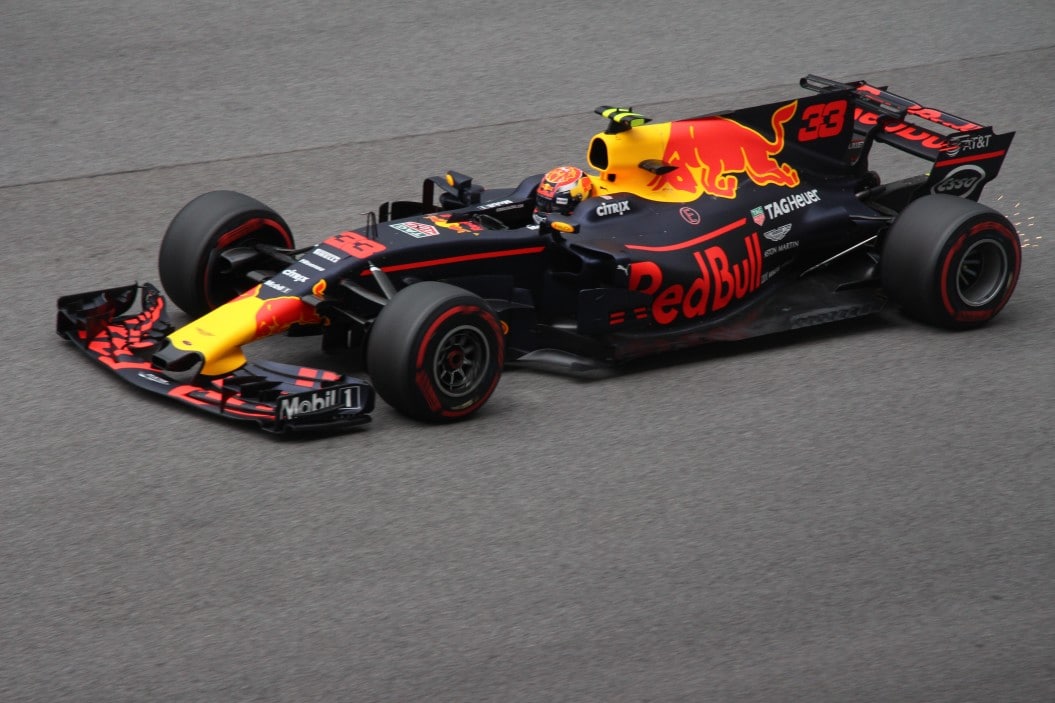 MONACO DAY TRIP
If your venturing towards the South of France, I'd definitely recommend at least a day trip to Monaco. The country is so small that you could easily see all of its major attractions within a day. Below I've compiled 10 different places, from beaches to museums, that Monaco has to offer. There is a decent variety of things to do so you'll be sure to have an interesting day. There is more to the state than wealth and glam. Although I'm highlighting the top attractions, I recommend getting off the beaten track and exploring as much as you can. A good way to spend a day in Monaco is by participating in a walking tour. I previously mentioned a tour, but I'll give you a little bit more information to sink your teeth into.
Join our guided tour for the best experience
The guided walking tour I recommend allows you to bask in the fortune of the country whilst learning its interesting history. Beginning at the train station of Nice, the tour is 30E each, covering the train ticket and return, going for around 4 hours. It visits a lot of the places I'm about to share with you. Walking tours, in general, are a fantastic way to explore an area from a more personal point of view. Not only that, but you'll be able to quiz someone who knows their stuff. Your friendly guide will happily recommend the best places to eat and visit not only in Monaco but across the French Riviera. 
Monaco map of highlights
I have also put together a map of Monaco for you. This map highlights the 10 locations specifically that I've mentioned below. Luckily, because Monaco is so small, buses are quite easy to navigate. From Nice, you can easily take bus number 100 that will take you straight to Monaco. Within Monaco yourself, most places are discoverable by foot. However, getting to Old Town is a bit of a hike, so I advise taking public transport – bus number 1 or 2. From there, the walk downhill is nowhere near as confronting. The train station itself also has lifts that go up and down the more extreme elevations of the Principality. It's a good little cheat to get past the steeper areas if you aren't interested in taking a bus or walking.
When hearing of Monaco, it is rare you don't also hear of the famous Monte Carlo Casino. It often is seen in famous films, for example, James Bonds' 'Never Say Never' and 'GoldenEye.' The building itself was constructed in the 19th century, designed by Charles Garnier in 1863. For many, it is only the name and reputation that brings them to its doors. If visiting the famed Casino is what you seek, the façade is free to look at. Entrance into the actual building will cost you anywhere between 8-10E. Beyond the first couple of rooms belonging to the lobby, I would make sure you have very heavy pockets. With game rooms dripping in luxury, each room reflects the different game styles. You'll find an elegance in all corners of the Casino. From the onyx columns to the marble atriums. I will say, while not my favourite sight in Monaco, it is a landmark and a great place for a selfie.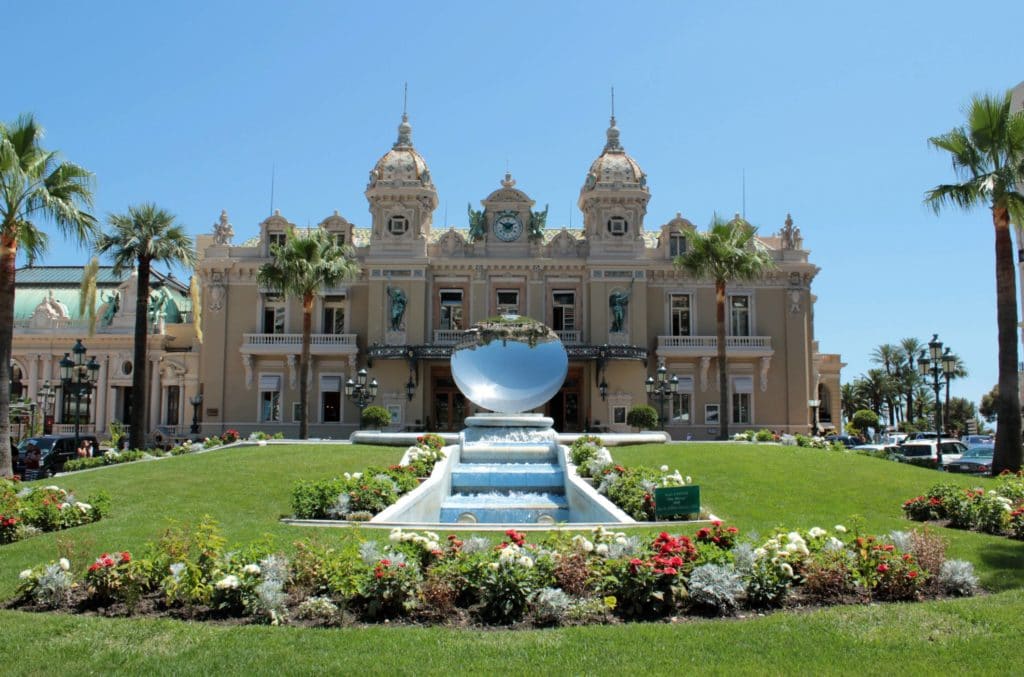 Across from the Monte Carlo Casino sits Café de Paris. There is nothing to awe-inspiring about this specific establishment other than its historical appeal. The Belle Époque style brasserie does have its charms. For example, its outdoor terrace, it's pretty façade and its view of the Casino and the Hôtel de Paris across the way. Much like everything in Monte Carlo, Hôtel de Paris is not excluded from the luxury and wealth. The grand hotel also possesses a Belle Époque style and façade. If you're lucky, you may be able to peek inside the lobby. 
During your day trip, I recommend dropping into the Jardin Exotique de Monaco, otherwise known as the Exotic Garden. The garden is home to one of the world's largest succulent and cactus collections. Moreover, it also possesses local caves which date back to prehistoric times. Although a day trip in Monaco involves a lot of walking, (this garden not being an exception) still make the effort to visit. It can be a beautiful 30 minutes walk or a place to sit down and take in a natural beauty surrounding you. You'll need to do this at least once when in Monaco. The man-made glitz and wealth can be a bit overwhelming at times. The views aren't too shabby either.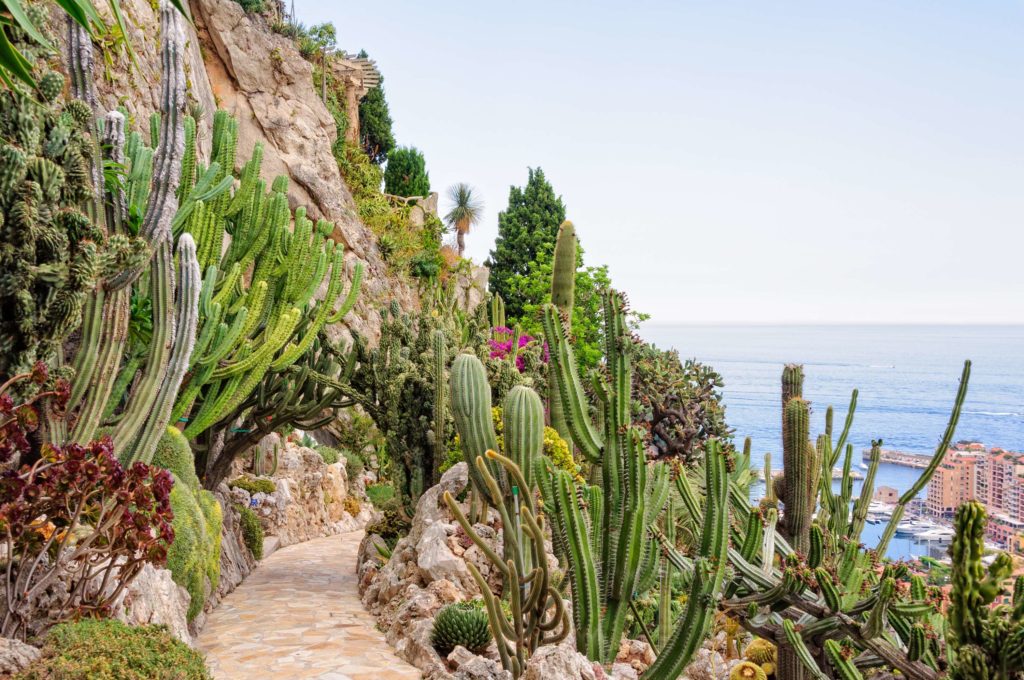 Like mentioned before, you can easily navigate Monaco by foot. Due to its size, a beautiful view or historic building is never too far away. Having said that, Old Town is the perfect place to find both of these things in one place. With narrow streets, colourful buildings and views of Monte Carlo from all angles, it's a brilliant spot. The historical quarter is even more gorgeous by night when the old squares are lit by lights and filled with laughter from local restaurants. Unlike other major cities old towns, you'll find this one spotlessly clean. Being on the top, there you have the best view of Monaco, and you can begin to understand its charm, aside from being a tax haven. You'll have to be prepared to hike a decent number of steps to visit the area, but I'd say it's worth it. Personally, it's my favourite of the regions in the Principality. Just like the Oceanography Museum (only a short walk from here) Old Town sits on 'Le Rocher,' or The Rock. As this area was the origins of Monaco, it's only natural that the Prince's Palace and Monaco's neoclassical Cathedral are nearby. 
In Monaco-Ville lies the historic Prince's Palace (Palais du Prince), a beautiful Renaissance construction in the place of a previous 13th-century fortress. The castle is still the residence of the Royals, the Grimaldi Family. Impressively, it has held this title since the 13th century. The building still showcases a mixture of medieval fortifications, speaking to its original purpose. Basically, over the centuries the now castle has been modified several times. As such, it now possesses an atypical look compared to other traditional royal palaces such as Versailles or Buckingham. As well as its architecture, the castle also attracts onlookers during the change of guard outside the palace. This takes place every day at 11:55 am, the exchange of the sentries also called 'la relève de la garde.' Moreover, there are options to tour the interior of the castle in the Summer months. Between April and October, you are able to tour the lavish furnishings and architecture of the centuries-old building. If you are interested, a wing of the Palace also features a Museum of Napoleonic Souvenirs. Also, really close to the Prince's Palace are local souvenir shops.
The 19th-century Cathedral lies in Monaco-Ville, Old Town. Known for its 16th-century altarpiece, created by the prominent Nicois painter Louis Bréa, the white La Turbie stone-built structure is charming. Furthermore, it is also the finest resting place of the beloved Princess Grace of Monaco. That fact alone draws many admirers of the princess, both local and abroad.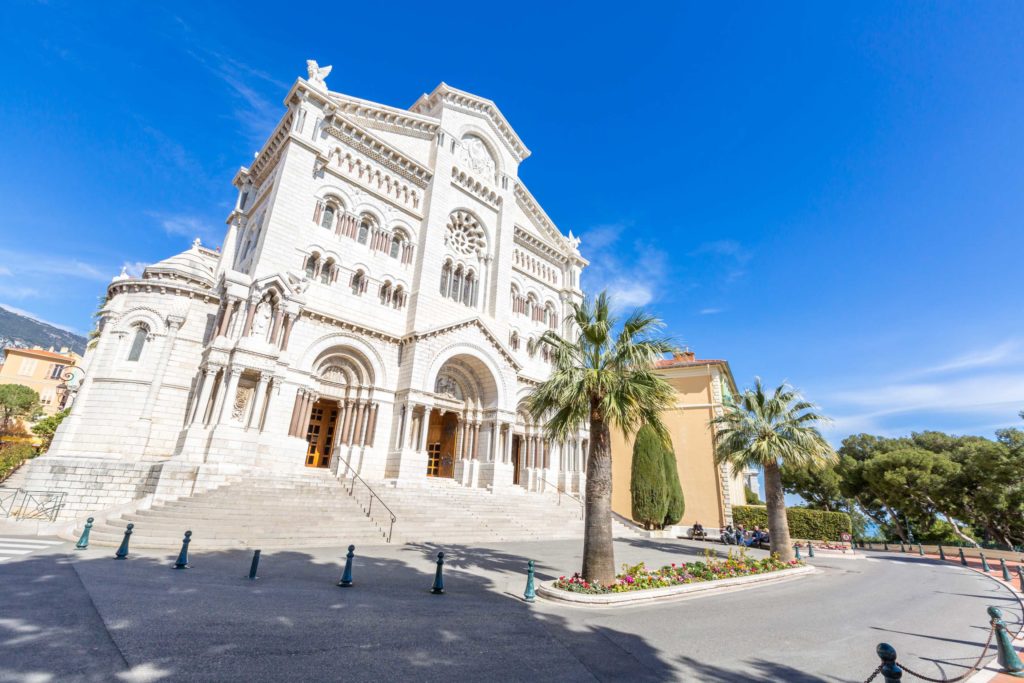 If you're visiting Old Town or the Prince's Palace, you may as well check out the Oceanographic Museum. It can be a reason in itself for venturing to Monaco-Ville, with the museum being the state's most popular and best. In recent years, its been slightly modified. Now, it is a brilliant attraction for people of all ages. It has multiple exhibits suitable for young ones, as well as some interactive displays. This includes Tortoise Island and outdoor space dedicated to tortoises and turtles. Moreover, it also provides a rest and lounge area for parents next to a play area for the kids. To further entertain the young ones, there are touch tanks as well as modern, large aquariums to keep them entertained. The aquariums, of course, are as much for the kids as they are for the adults. Naturally, a Mediterranean environment is the primary focus of some tanks, while tropical reefs are found in other zones.  Impressively, the museum also houses a 90ft whale skeleton, as well as other mounted specimens and fossils. Admission fees alter and are based on the time of season and year. I would recommend looking online at specific prices. As well as it is home to interesting things, the building itself is also gorgeous. Visit the rooftop terrace for views 85m above the Mediterranean Sea.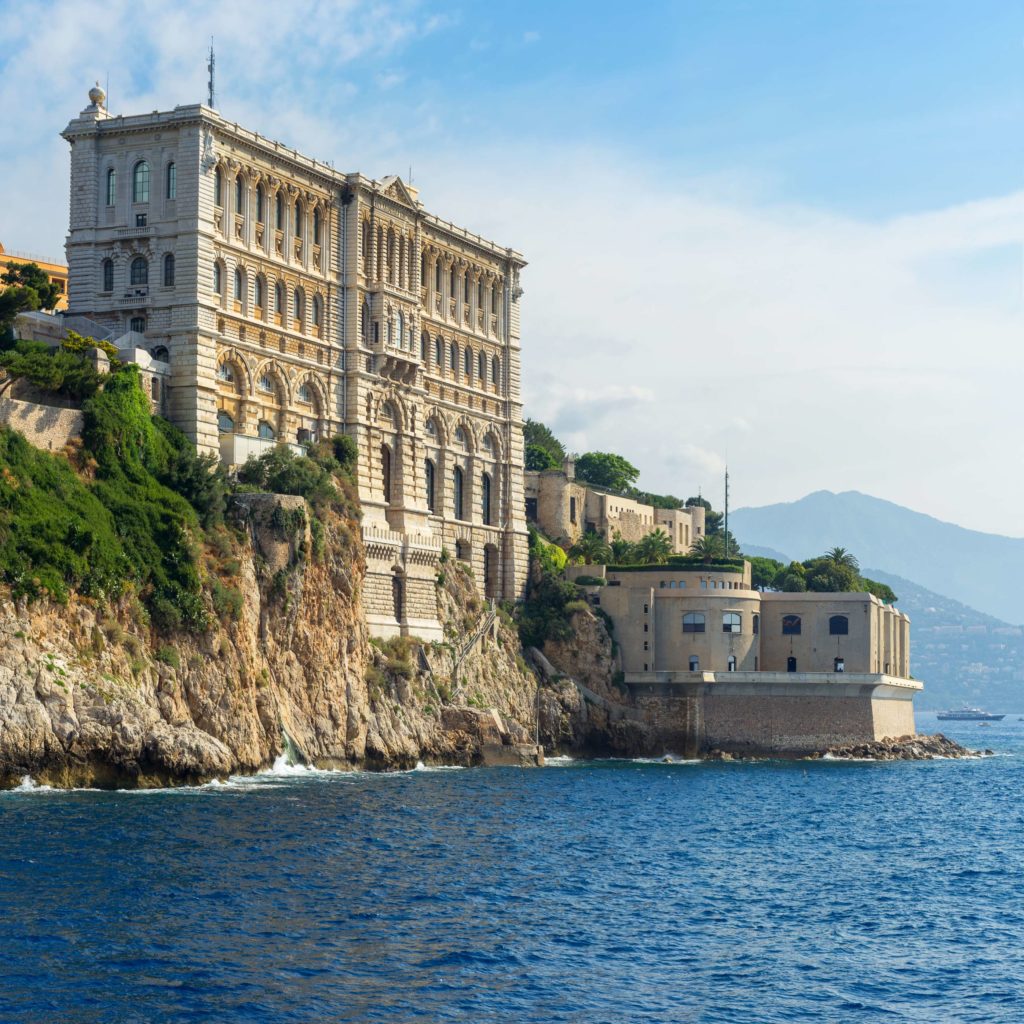 Rather at odds with the overall theme of Monaco, this traditional Japanese Garden is a little haven which you can visit for 20 minutes. Just to the east of the Principality, you will easily find a moment of Zen in this sanctuary. The bubble of a small brook, water features and an array of exotic foreign plants are held within a 7,000m stretch of land. It is definitely a less touristy area, and perfect for a moment of serenity. Like most things in Monaco, the garden is lush and well maintained. It's an exquisite example of Traditional Japanese culture in the South of France.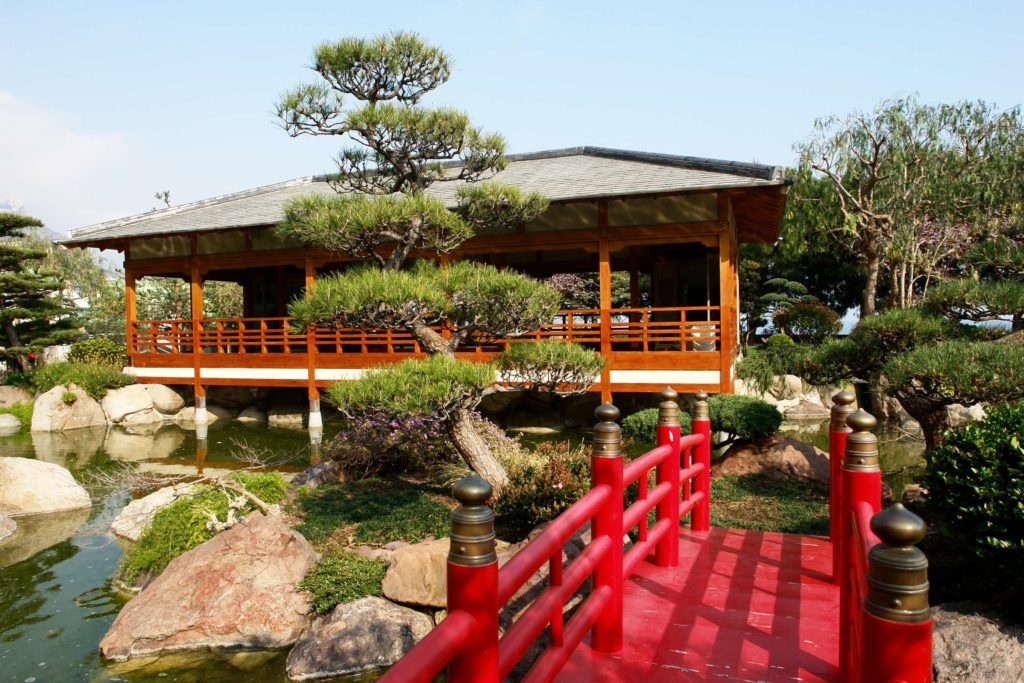 Monaco's Ports and Harbours:
When in Old Town, you maybe be able to catch a glimpse of Port de La Condamine, the main harbour in Monaco. Dating back to roughly 1901, the port itself lies in the central ward of the Principality of Monaco called La Condamine. From above, you'll most likely also see a smaller port called Fontvieille Harbour. This second port only came into existence around 50 years ago. At the time, Monaco was growing economically, and thus Fontvieille was born. A quieter and more sheltered region, Fontvieille provides amazing yachts for onlookers to gaze upon, shopping centres and Louis II Stadium. It is also where the Prince's Yacht is moored.
The man-made beach of Larvotto is today, the only public beach in Monaco. Clear water and fine pebbles rather than sand, the beach are still close to the iconic Avenue Princess Grace. Surrounding Larvotto are a number of private beaches, as well as numerous bars and restaurants close by. And no need to worry about jellyfish, as they have nets surrounding the area in Summer. Although beautiful, it can get very busy in the peak summer months.
Discover our other Travel guides of Monaco Monte-Carlo :