Lyon – The better Paris
There are so many things to do and see in the city of Lyon … so it isn't easy to define what you should do when traveling to the beautiful city of Lyon.
The best way to visit a new place is to discover it with some local guides through Lyon's free walking tours.
So, let's go and "explorons la ville de Lyon," as the locals say ("let's explore the city of Lyon")! 
Lyon Walking
Tour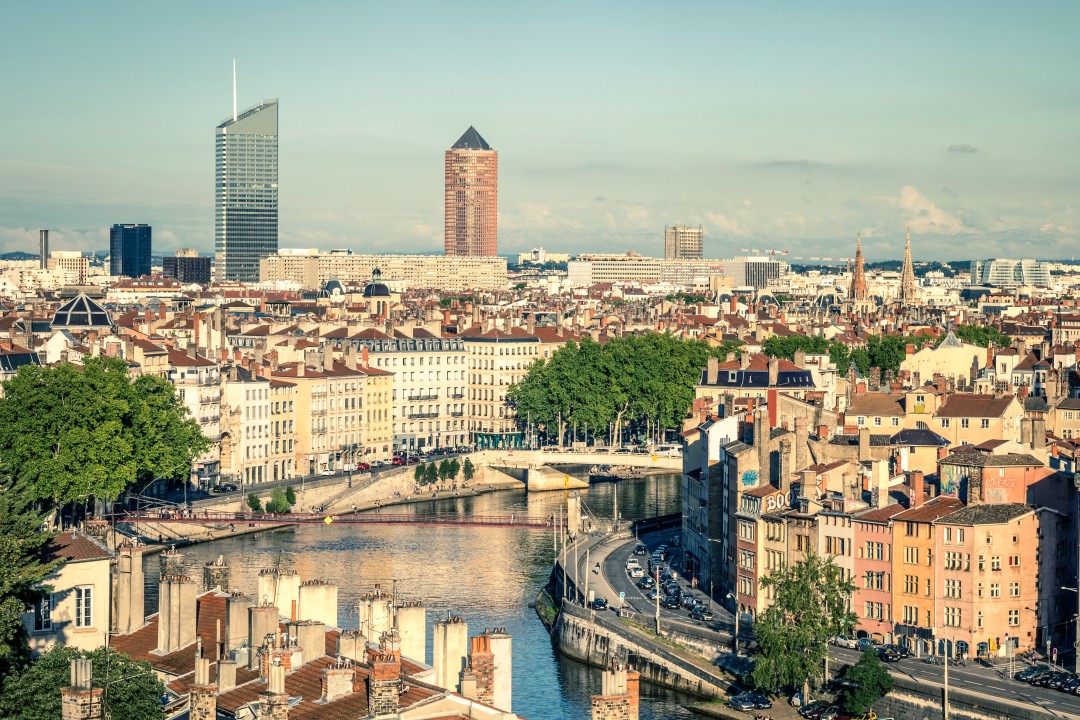 Here are few facts about Lyon from some of our local tour guides in Lyon!
Lyon is the third-largest city in France. It lies on the two rivers Rhône and Saône.

Famous personalities such as André-Marie Ampère, the Lumière brothers, and Paul Bocuse come from Lyon and have helped shape the city.
"Visitez Lyon" on walking tour or through private tours and visits ("visites privées") is an excellent way to a glimpse on Le Vieux Lyon (the old town), the culinary experience, the center of Lyon La Croix Rousse district, Saint-Jean area, the silk workers heritage, and so much more. 
Tours in Lyon
Visiting Lyon through a Lyon explorer free walking tour, a free walking tour Lyon Espagnol, a Lyon food walking tours, a bar crawl tour Lyon or as a self-guided walking tour Lyon is a great idea.
As you will discover the southern French city, you will see that Lyon has everything that can be found in Paris. Here are some of the exciting things that locals told us about their city!
When you think of Paris, you immediately think of the beautiful banks of the Seine with a view of the Eiffel Tower, the enchanting Notre-Dame de Paris church, lots of historical monuments, a multitude of (world-famous) museums, good food, romantic walks in old streets, and more and more … – 
All of these are certainly good arguments for going to Paris. But if you don't want to miss out on any of the listed attractions, but still want to get to know a new French city, it is Lyon. 
There is also the characteristic river bank in Lyon! Instead of one, two rivers, the Rhone and the Saone, flow through the middle of the city. It is something that few cities in the world can score with.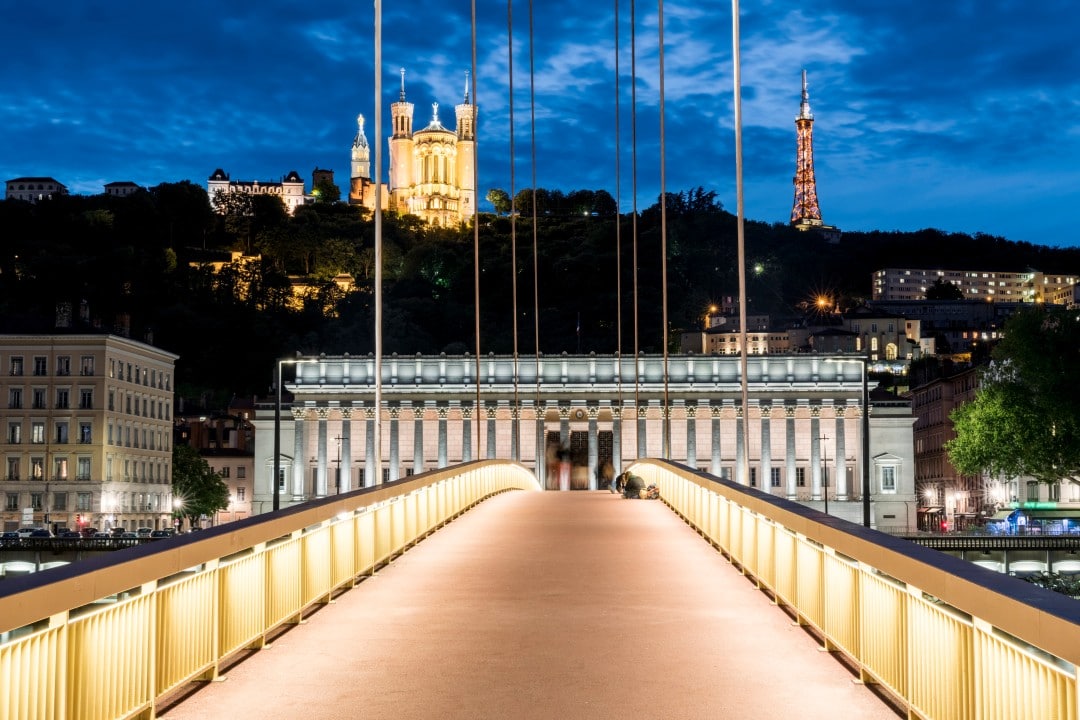 There is only a small version of the mighty Eiffel Tower to be admired, but to be honest: the steel monster is not that exciting either.
In terms of churches, Lyon is in no way inferior to the French capital as the sacred buildings Notre-Dame de Fourvière and the Cathédrale Saint-Jean-Baptiste demonstrate. 
Paris has the Louvre and the Pompidou Center, Lyon has the Gallo-Roman Museum and the futuristic Musée des Confluences. 
Only in Lyon are clear and well-preserved traces of its Roman past. With the two arenas and the lovely old town, a UNESCO World Heritage Site, Lyon is perfect for an architectural and historical walking tour.
Another notable feature that Lyon has as a unique selling point worldwide is the so-called "traboules." These are hidden passages and connecting paths between houses that are unique and typical of the city.
And finally, the capital of gastronomy is still undisputed Lyon.  It is the home of the world-famous celebrity chef Paul Bocuse, also known as the Pope of French cuisine. 
He shaped the traditional restaurants named "Bouchons," in which hearty home-style cooking is served according to old family recipes. 
But the local guide will show you where to find the specialties in the city's markets, pubs, bars, and restaurants.
Start your Lyon Walking Tours
The best way to visit and experience a new city is to discover t through the locals' eyes.
Noe, with Riviera Bar Crawls & Tours, you can find the best Walking tours in Lyon and other cities but also a large number of local travel guides ready to show you their city their ways!
 What are you waiting for? Are you a traveler, are you a Lyon's local who wish to show his city through some free walking tour Lyon English and free walking tour Lyon francais or any other language? Then join us on Rivierabarcrawltours.com and check which are the next cities for you to discover.
For further enquires and information, don't hesitate to get in contact with us via our email: info@rivierabarcrawl.com