Lubeck – The Queen of the Hanseatic League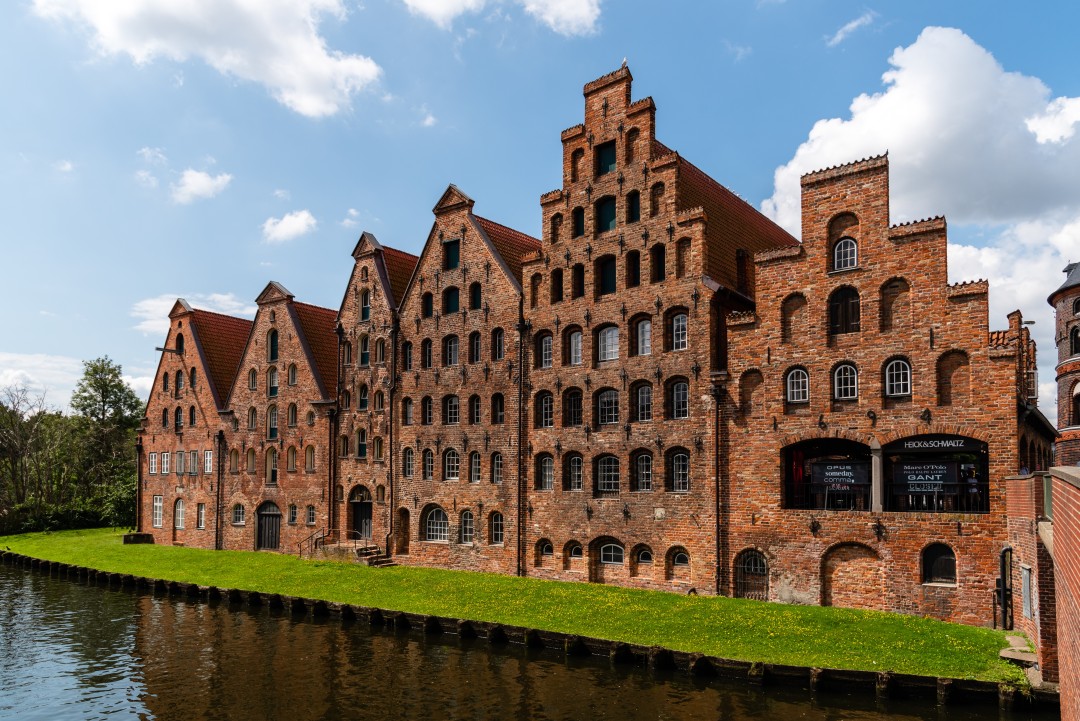 Lübeck is a city with incredible sights. Are you finally planning another city trip in Germany and are just looking for the right destination? Would you like a town in the north, ideally near the sea? 
Then Lübeck is just right for you!
As Queen of the Hanseatic League, the city played a central role in European trade for centuries. Until today you can immerse yourself in the golden Hanseatic times and discover Lübeck's former wealth.  
Today, our local guides will take you on a Lubeck walking tour with some of the most beautiful sights in the city. 
Now, nothing stands in the way of an unforgettable city trip.
Lubeck Walking Tour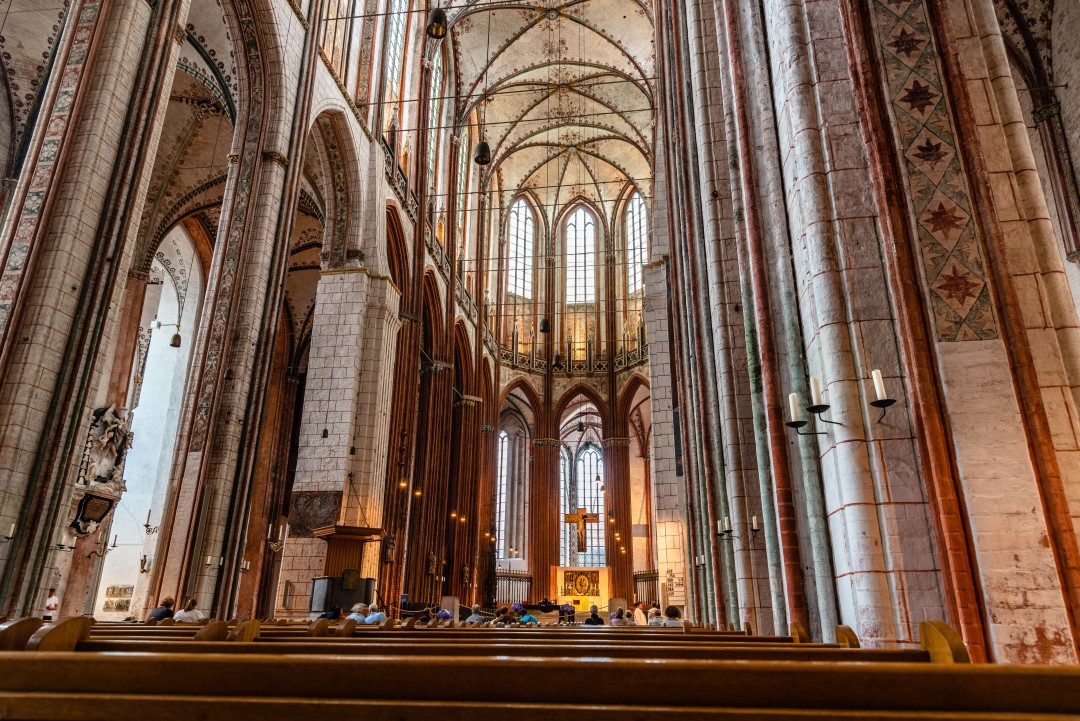 Lübeck is part of the World Heritage cities. During your stay in the German city, you will have the opportunity to discover the old Hanseatic city and feel the local lifestyle, foods, and atmosphere.
Here are some of the top sights at a glance that should be on your bucket list on your Lübeck walking tour with a. local guide or during your Lubeck self-guided walking tour of the city:
The Holsten Gate

The Salt storage

Lübeck Town Hall

St. Petri Church

Café Niederegger

Marienkirche – St Mary's Church

Buddenbrook House

The typical corridors and courtyards

Holy Spirit Hospital (the hospital of the holy)

The Museum Harbor
With Riviera Bar Crawls & Tours, you can now find excellent local guides in Lubeck and design your own Lubeck private walking tour based on what you need and wish to see and do.
Tours in Lubeck
Lubeck is a city of history and charm. The medieval population growth of Lübeck as the "Queen of the Hanseatic League." meant that the old town quickly became cramped. 
For this reason, while visiting the city on foot during your Lubeck walking tour with a local guide, you will be able the city's backyards, corridors, and courtyards.
They began to be used as apartments, the so-called "stalls." These wooden houses are no longer preserved, but you can admire their stone successors. Some of them are more than 400 years old and inspire with their colorful diversity.
As you will notice on our tour of the old town, Lübeck is also teeming with exciting museums waiting to be visited. 
Some of the best ones are the Günter Grass House, where you can find out everything about the life and work of Günter Grass, a German literature Nobel Prize winner, but also the Figuren Museum. It is located in historic merchants' houses in the middle of the old town and takes you into the puppet theater world. 
Eating & drinking in Lübeck
After so much sightseeing, it's time for culinary input, and Lübeck has a lot more to offer than just marzipan. We let you check this part with your local guide.
The insider tip: try a glass of Lübeck Rotspons – this is an aromatic French red wine that is transported in wooden barrels and matures in the Hanseatic city.
With Riviera Bar Crawls & Tours, you can now plan your trip and arrange a walking tour Lübeck with local guides. It is a great experience for travelers arriving in a new city and the local spots and insiders' venues around the city.
The fantastic city of Lubeck is also part of the World Heritage List. There is so much to see over few days that a Lubeck free walking tour on your first days is an excellent opportunity for you to know the basics before doing your own Lubeck self-guided walking tour on the following days.
As an alternative travel expert, Ribiera Bar Crawls & Tours offers to get in touch with the guides for private tours in Lubeck and many other cities in Europe.
Whether a group tour or an individual guided tour, you will always find the best option that fits your expectations n terms of discovering a new city.
For further enquires and information, don't hesitate to get in contact with us via our email: info@rivierabarcrawl.com