Ljubljana – The Slovenian raw gem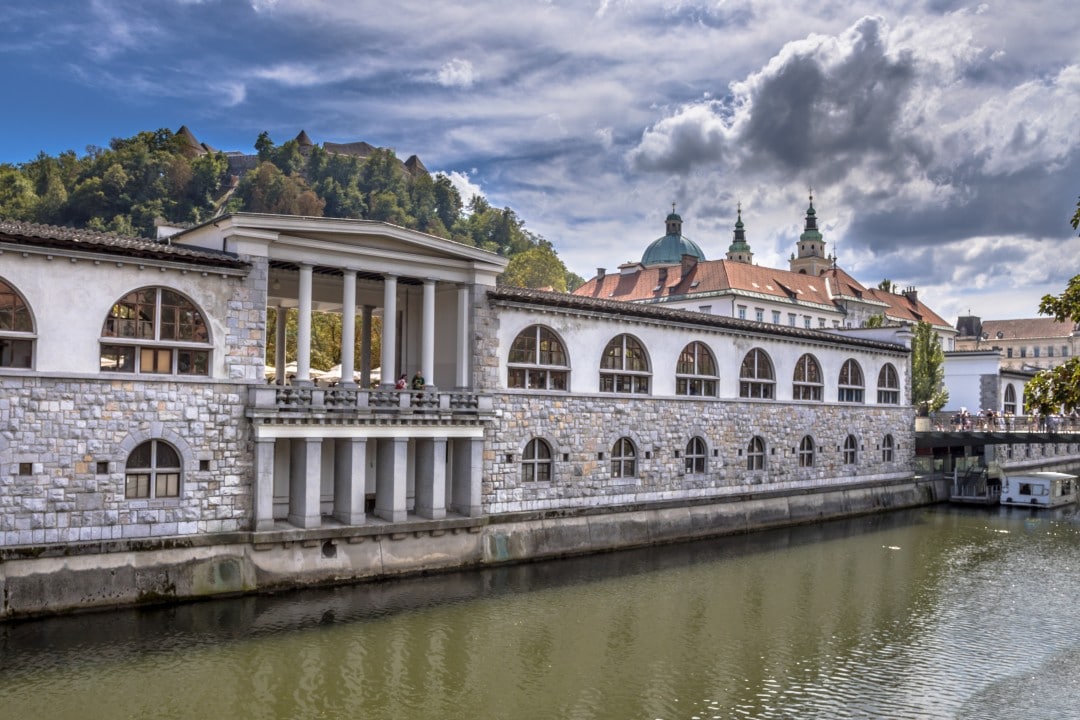 Ljubljana is a picturesque town that you can explore on foot as only a few cars are driving in its city center.
A river, the Ljubljanica, flows in the city, and locals love water very much in Ljubljana. It gives a town center an utterly different flair with the many local restaurants, bars, and cafes located along the river all-around the city. 
Ljubljana is a young and active city with a considerable population of students, and you will quickly feel that the town has remained relatively young. 
During your Ljubljana self-guided walking tour or free walking tour Ljubljana with local guides, 
you will notice many hypes and trendy cafes are opening in Ljubljana. You will also find it pleasant that you are not confronted so badly with international brands and franchises within Ljubljana's city center. There are still plenty of small shops here, creating a whole new atmosphere and charm that we have lost in most big cities.  
On your first or second day in Ljubljana, you should choose to do guided walking tours in Ljubljana. You can easily choose the one that fits your needs, such as:
Free Walking Tour Ljubljana in: 
English 

Deutsch 

Espanol

Slovenia 

…
Ljubljana Walking
Tour
On your first or second day in Ljubljana, you should choose to do guided walking tours in Ljubljana. You can easily choose the one that fits your needs, such as:
 Free Walking Tour Ljubljana in:
English 

Deutsch 

Espanol

 Slovenia 

…
Ljubljana's tour is an excellent opportunity to visit the city and discover the most popular and significant sights of the capital city in a small group.
It is also the perfect way to learn about the history and get in touch with the city and understand its layout as its inhabitants' local habits.
If we had to compare with other European cities, Ljubljana could be described as the "Eastern Salzburg" with some Italian cities' flair.
With its castle on top and the small paved streets, Ljubljana has the same flair as some of the old German-towns, but it is less touristy, and it is the perfect town to discover Ljubljana with a Slovenian local guide!
So, get your Ljubljana walking tour map, and let's start exploring this fantastic city!
Tours in Ljubljana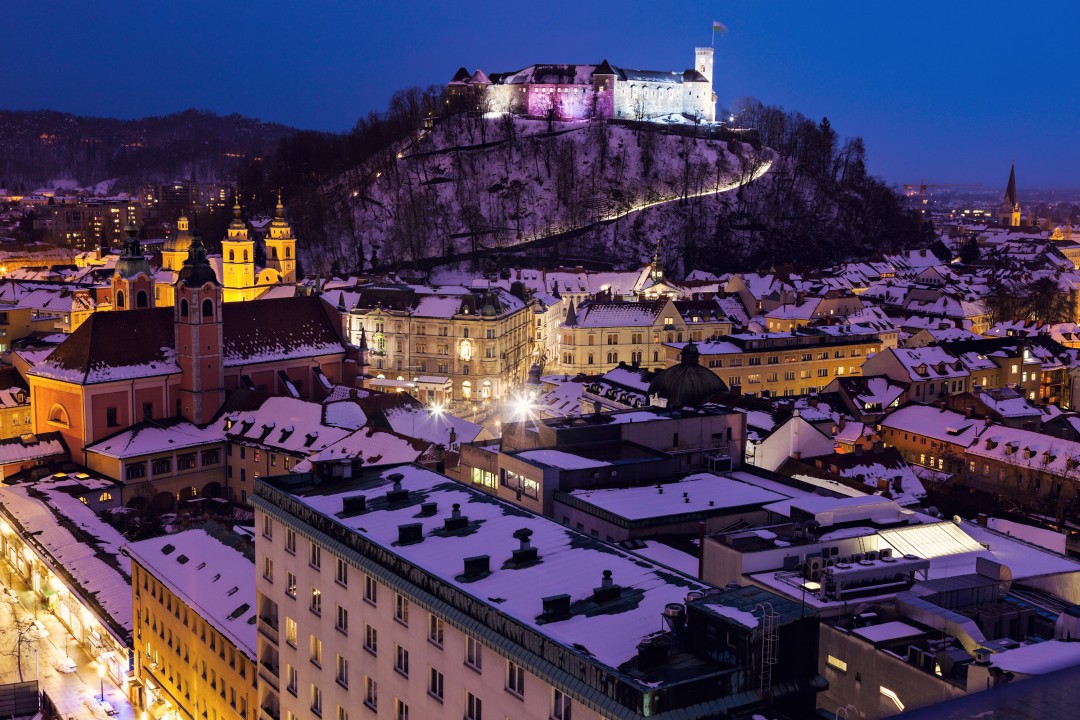 You can explore most of Ljubljana's essential sights on a footpath through the city. Since you can easily reach most tourist spots and nice places without using a taxi or a bus, your local guide can show you all the most exciting tourist sites and local areas during this tour.
That is the reason why a Ljubljana walking tour is the best way to visit and discover the capital at your own pace. The city center is almost free of traffic, which is, of course, excellent.  
Your walking tour with a local guide will take you to all the most important sites such as:
Located on the top of the city to protect the Old Town, the Castle stands out. Here the view of the town and the area is outstanding. It is also one of the best spots to take some photos of Ljubljana. 
You can access the castle trough different walking paths or you can ride a funicular next to this footpath. It conveniently leads to Ljubljana's castle. 
There, you will discover a unique mix of historical substance and modern elements. You shouldn't expect a stately knight's castle, but a visit is worth it just because of the view.
Our local guide tip: If Ljubljana's weather allows it, you should visit at sunset and enjoy the perfect set up to look at the Slovenian capital.
Central market square and its arcades
Ideally, the central market square visit can be combined with the castle visit. It is an excellent spot to discover and meet the locals coming to the outdoor market to stock up all the local foods such as vegetables, local meats, cheeses, and more. 
The market arcades, which are right next to the central market square on the river banks, are hard to miss. In the basement, you will find a fish market that is well worth seeing.
The classic Three Bridges & Preseren Square
A few hundred meters from the Central Market, another one of the landmarks in Ljubljana: The Three Bridges! As you can easily understand, here you will discover three parallels bridges that cross the Ljubljanica river. These three impressive stone bridges are the perfect spot to take some iconic photos of the city.
Crossing the Three Bridges takes you to Preseren Square. It is Ljubljana's main square. There are some noteworthy buildings here, including the beautiful Franciscan Church.
Called: "Mestni trg," it runs parallel to the river bank and flows into "Stari trg." This area of the Ljubljana's historic center is a promenade and shopping area where you find local and international brands. 
Most of the historic center has been renovated, and you shouldn't end your Ljubljana Trip without walking around this area.
The site is quite unique. Away from the city center and located a few stones away from Ljubljana's train station, you will discover Metelkova. It is the place for alternative culture, with artists and a great music scene that took over an empty barracks complex over the last few decades.
Start your Ljubljana Walking Tours
At Riviera Bar Crawl & Tours, we have years of experience in providing our visitors with some of the best and most memorable experiences of their lives. While primarily stationed in France, we hope to branch out into as many European cities as possible! With all of the success we've experienced and the great feedback we've gotten from our clients, we want to share this with even more of the world's travelers. In regards to both Guided Walking Tours and Pub Crawls.
But who better to run Ljubljana Tours & Activities than someone who knows the very best of what the city and its culture have to offer! Think that might relate to you? Well get in contact with us and send us your Application Form! We're always looking for Franchising partners to help us make our dream a reality. Not only will you enjoy the liberty of working as your own boss, but you'll also get to experience some of the unforgettable experiences for yourself!
For further enquires and information, don't hesitate to get in contact with us via our email: info@rivierabarcrawl.com