La Paz, Bolivia: The city best known to tourists, often mistaken for the capital (yes yes, the capital of Bolivia is Sucre, although the seat of the Bolivian government is in La Paz), is located at 3660m above sea level and hosts 1.6 million inhabitants, which makes it the third-largest city in Bolivia, after Santa Cruz and El Alto.
Book your pub crawl La Paz now, one of the top 10 party cities in the region. Your confirmation will be received at time of booking (minimum age is 18; valid id may be required), and you will only have to join the party bus for a 5-hour tour in La Paz.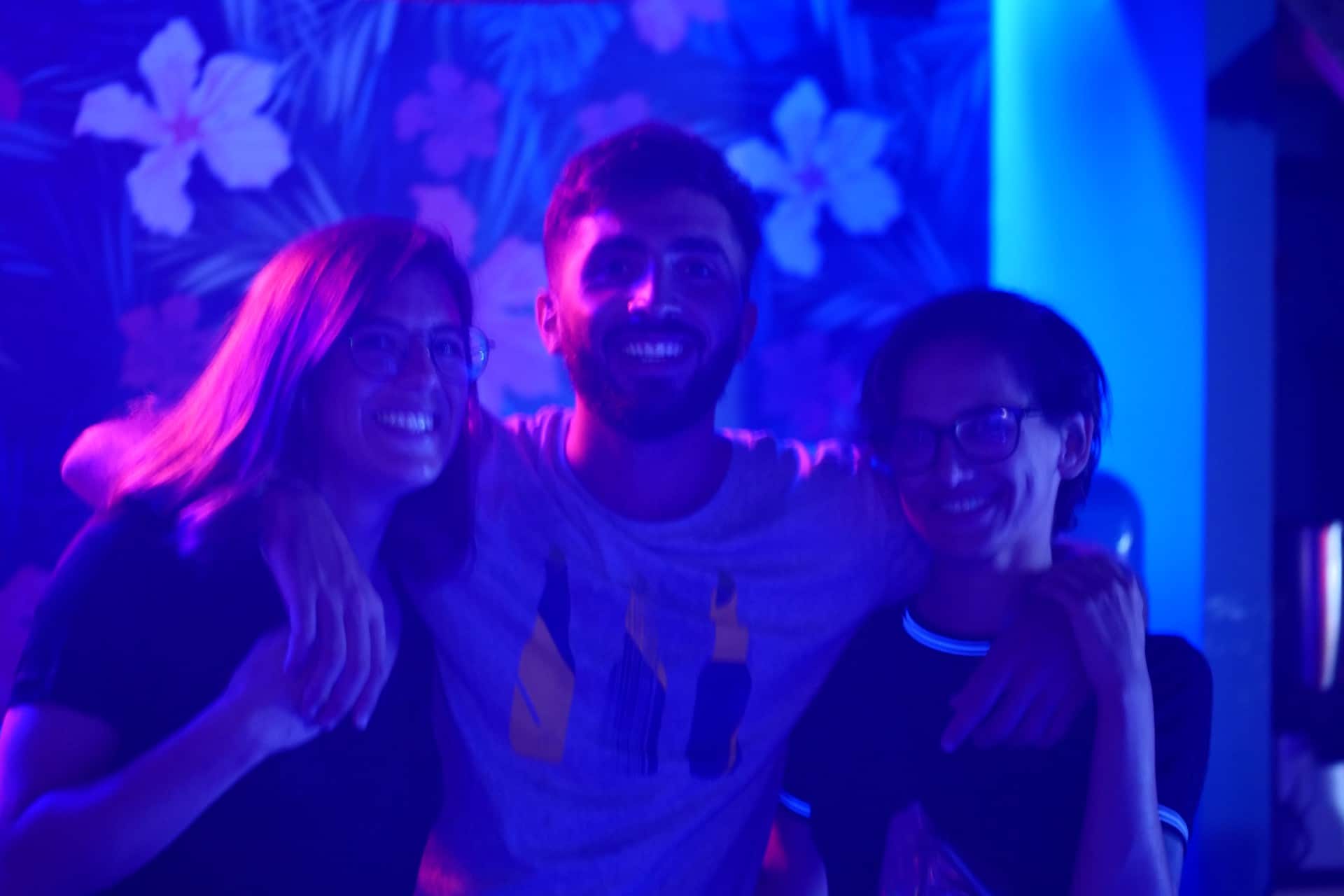 La Paz Pub Crawl- What to do in La Paz at night?
In La Paz, you can party at an altitude of over 3 000 meters, and that's already unusual! The Bolivian capital is a fantastic city for its nightlife due to its geographical location. It welcomes many travelers who like to come and have fun in the many chic bars and nightclubs of the capital.
In La Paz, we speak several languages. We like to party, show off, and dance to the rhythm of traditional Bolivian music.
Nightlife in La Paz – Where to party in La Paz? 
In La Paz, there are many ways to satisfy your need to party. The venues range from traditional Bolivian bars to the hippest clubs.
Diesel Nacional: This bar has a unique post-apocalyptic industrial atmosphere. Right from the entrance, outside, rails and disused cans welcome you to a world inspired by the movie Blade Runner.
Here are some other great venues to party in La Paz:
Malegria Bar
Alive Music Bar
Bar El Salar
London Club
The Irishman Pub
Jallalla Cocktail Bar
Legend Club
Wave Club
Gitana Bar
Blue Ray Club
Las Caporales Music Bar
And so much more!
If you want to understand what a city is about fully, you need to discover its nightlife and party scene through locals' eyes.
With Riviera Bar Crawl & Tours, you can now join the best pub crawls in La Paz with our local party experts and locals that will take you to the best pubs, bars, and clubs in La Paz and show you what in La Paz's nightlife!
Local guides and party experts host our Riviera Bar Crawl & Tours, walking tours, and pub crawls. You will discover local drinking with fun drinking games, free welcome drinks in the pubs and bars, cocktails and beers … and you can dance the night out and meet new people.
Besides, you can also join private guided tours, group tours around the city of La Paz, and even custom and organize your private pub crawls and tours in La Paz.
With a comprehensive network of local tour guides and party experts worldwide, you are sure to enjoy the best pub crawls and tours in major cities worldwide.
For further enquires and information, don't hesitate to get in contact with us via our email: info@rivierabarcrawltours.com