Jakarta is Indonesia's capital and, with around 10 million inhabitants (30 million people live in the metropolitan area), is the largest city in Southeast Asia. You will find tips and information for your trip and organize the best evening and pub crawls in town with Riviera Bar Crawl & Tours local experts.
Jakarta has a good nightlife where everyone is guaranteed to find something fun to do and party thill the early hours!
Jakarta Pub Crawl– What to do in Jakarta at night?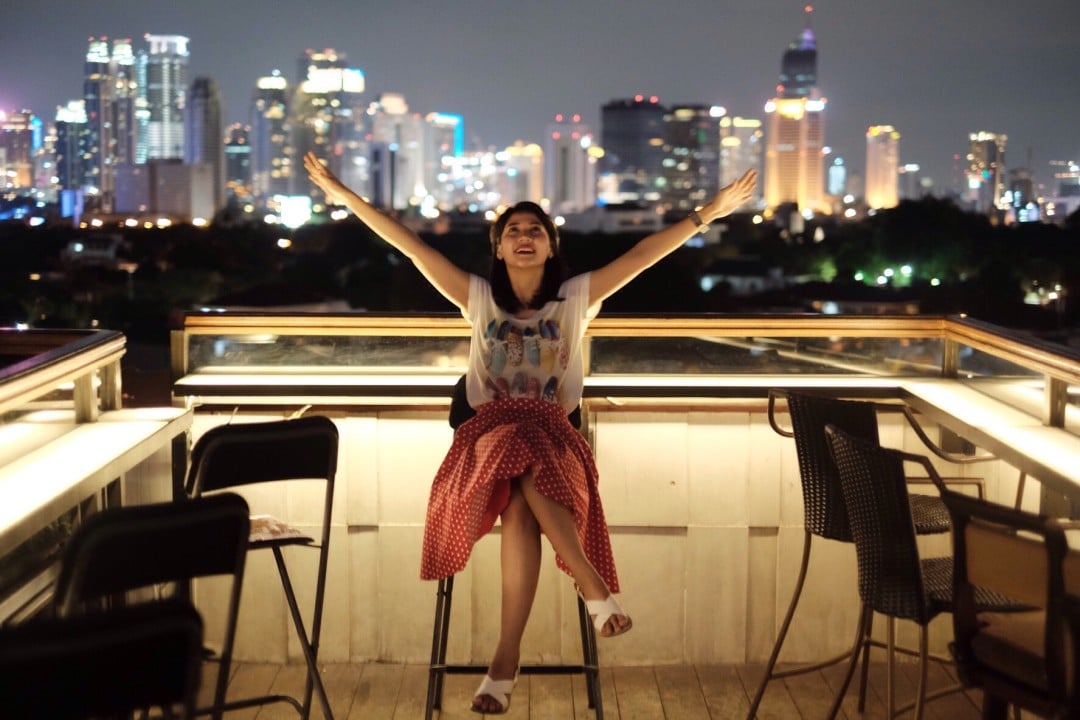 The largest city in Southeast Asia and Indonesia's cultural and economic center will frighten some with its hectic pace and bustle – yet others love the city precisely for this reason.
The nightlife district in Jakarta is a bit scattered and understandable due to the size of the city. Jalan Falatehan 1 in Blok M, South Jakarta, is one of Jakarta's best nightlife areas if you are looking for girlie bars. In this street, there are around plenty of bars where you can have fun.
If, on the other hand, you want to visit the strip clubs, you have to go to Lokasari Square and the surrounding area in North Jakarta. The so-called One-Stop Entertainments are located there.
Most of Jakarta's interesting places are located along a 15-kilometer north/south line that links Kota Tua (the old town) to Kemang (the expat district). This axis corresponds to the avenues of Jalan Gadja Madah, Jalan Hayam Wuruk, Jalan Thamrin, and Jalan Sudirman.
Nightclubs in northern neighborhoods, such as Glodok or Mangga Besar, tend to be frequented by male and Indonesian customers. Drugs, as well as prostitution, are rife there. The girls you will meet at a club are often prostitutes. They work in karaokes, massage parlors, or strip bars such as Malioboro or Alexis.
As one arrives in the south, from the Sarinah shopping center, the city changes and becomes more modern. It is the beginning of the business district with its shopping centers and modern skyscrapers. Here you will find a lot of trendy bars and clubs, especially in the areas along Jalan Sudirman and Jalan Rasuna Said, at SCBD, Mega Kuningan, Senayan, Senopati.
Nightlife in Jakarta – Where to party in Jakarta? 
Jakarta has some outstanding clubs. These are not the best and can compete with those in Bali, but you can find great party places there. 
The Colosseum and Illigalz are the two most popular clubs in Jakarta. The X2, Club 36, and Sun City are also highly recommended. In all of them, you come across pretty women.
You shouldn't ignore the usual small bars either, because these are also recommended. Sometimes I even think these are better than the clubs. Here are some of the best bars in Jakarta that are worth a visit.
At the weekend, the party crowd moves on to the city's big clubs, such as Dragonfly, Immigrant, or Jenja.
Those who still dare to come here can catch an exciting insight into the life of the part-time residents of Jakarta. Over half of the guests do not come from Indonesia, but from all over the world. And they want to celebrate – money usually doesn't matter.
In contrast to many tourist rooftop bars such as Sky or The Cloud, you will also mainly meet Indonesian people and locals at Cork & Screw. 
You also get very good parties in Pong Me 2.0 Senopati. Mainly students meet here for a relaxed beer.
Here are some of the best bars to party:
Camden

Eastern Promise

Melly's Garden

Basque

Jack Sparrows,

Aphrodite

Hard Rock Café

…
Here are some clubs where you can easily party till the early hours:
Blowfish

Triple 9

Drink

Safehouse

Jenja

Bluegrass

Immigrant

Dragonfly

Fable

Empirica
Jakarta is a large city with over 10 million inhabitants. It also means that there are many black sheep among them, and it is not entirely safe as in some other places. 
One of the biggest problems is ripping off tourists. It starts with the taxis and extends to the bars. Especially when it comes to taxis, 90% are felt to be ripoffs.
Opting to join one of eth Riviera Bar Crawl & Tours pub crawl bight in Jakarta is the best way to find out about the best places in town while avoiding the usual traps and difficulties to reach the best spots to party all night long.
You can also ask your local bar hopping guide to give you some tips for your following parties in the fun city of Jakarta!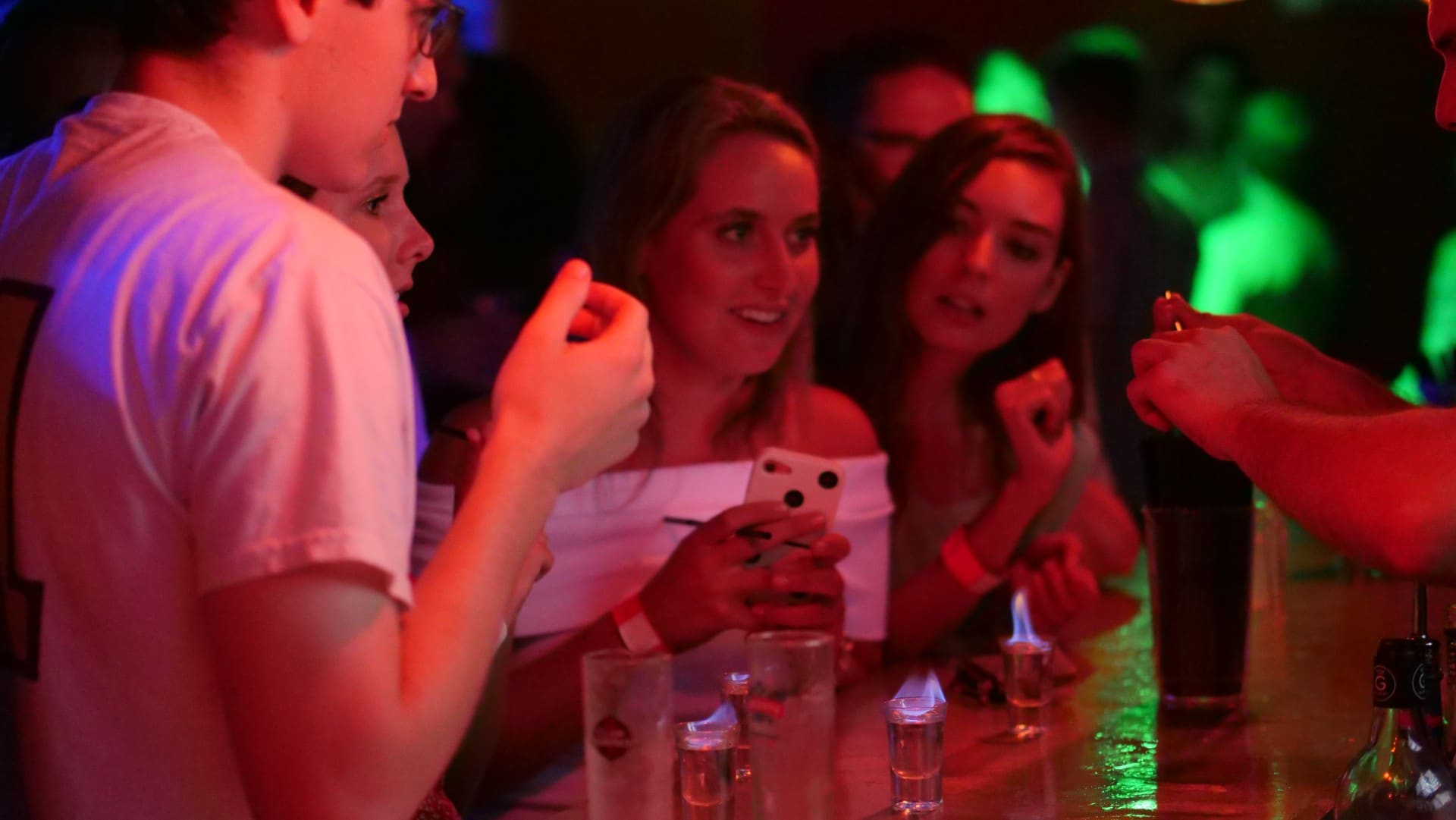 Join our teams of local guides, and nightlife experts with some of the best tours and pub crawls in Jakarta with Riviera Bar Crawl & Tours.
As an expert with years of experience in providing unique and original pub crawls, Riviera Bar Crawl and Tours offers the most unique and original options to discover a new city. While finding the best spots with local guides, you will discover the best bars and clubs in the city and meet new people along the way.
What are you waiting for? Start planning your holidays and your next city trip with Riviera Bar Crawl and Tours experts and enjoy the city at its best.
For further enquires and information, don't hesitate to get in contact with us via our email: info@rivierabarcrawltours.com