Pub Crawls in Houston
Cultivating a particular lifestyle, the people of the fourth largest city in the United States and the third-largest county know it well: Houston is a decidedly unique place.
With almost 2.5 million inhabitants, the city attracts visitors and newcomers alike with a mix of quality art exhibitions, thriving businesses, professional sports clubs, and excellent nightlife.
During your holidays, you can join the best pub crawl downtown Houston for a great time in the best Houston bars, pubs, and clubs.
Houston Pub Crawl- What to do in Houston at night?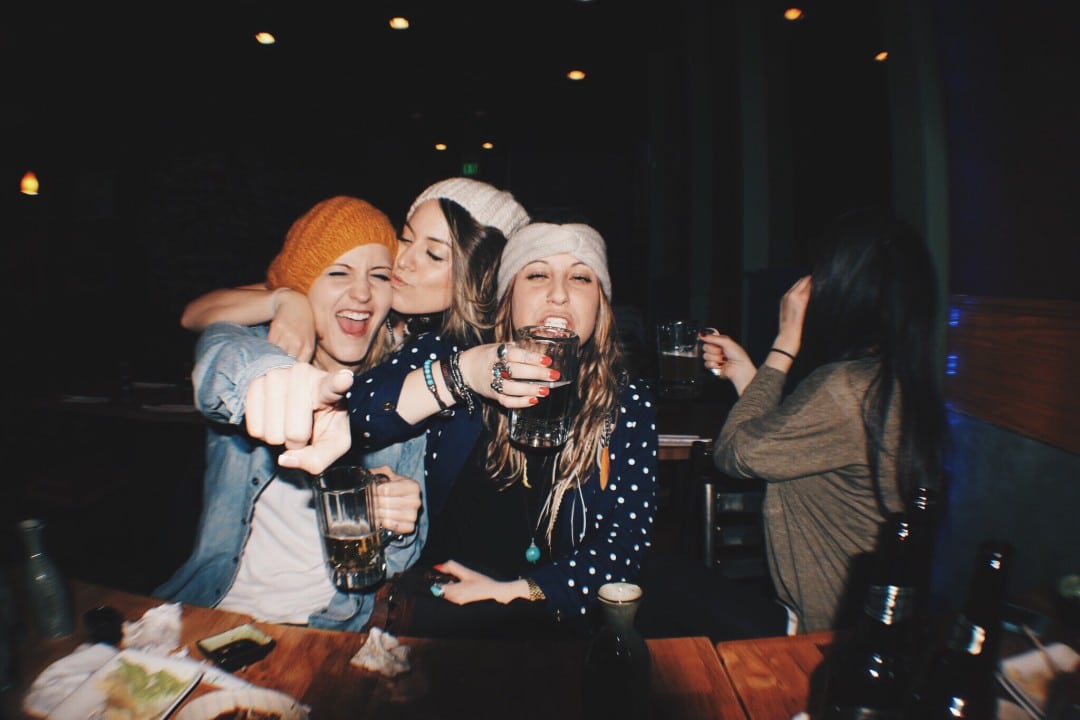 Live to the rhythm of the city's locals for a few days and discover why Houston's international reach and southern charm have fueled the imaginations of trendsetters around the world.
Located in Hermann Park, the Houston Miller Outdoor Theater is a beautiful open-air space that hosts different types of performances; concerts of classical or jazz music, ballets, Shakespeare's plays, musicals, film screenings… all for free, from March to November.
Popular neighborhoods in Houston
Downtown: Houston town center is very pleasant, with many small restaurants and souvenir shops. You will walk in the large park which borders it to the east. It is also punctuated by theaters where you will spend good evenings.
Museum District: There is no shortage of museums in this cultural district. You can also relax in the Japanese garden and have a good time with the family at the zoo.
Chinatown: immerse yourself in the exotic atmosphere of this district with Asian accents. Take the opportunity to meet for two for dinner in one of the many Chinese restaurants.
The Heights: this is the historic district of the city. You will admire the houses of the 19th century, and you will stroll in the streets lined with many luxury boutiques.
Nightlife in Houston – Where to party in Houston? 
Having a drink is good. Even better is having a drink outdoors: welcome to the Houston of bar-restaurants with patios. Here are our top pubs, bars, and clubs in Houston:
The Grove: Located on the edge of Discovery Green Park in the heart of Downtown, overlooking a shaded alley near Kinder Lake, The Grove (above) enjoys breathtaking views of the park, thanks to its huge picture windows. Herbs and vegetables are grown on the terrace. We appreciate the sleek design, the creative cuisine, and the unique bar atmosphere.
3rd Floor has a vibrant wine and beer list (48 wines and 50 craft beers) and local cocktails. There is everything to be happy with on the 3rd Floor, a balcony terrace with views of Downtown's sparkling glass towers. We like the bar atmosphere for artists and celebrities, NYC style, with its exposed brick walls.
RDG Bar is a renowned bar in Houston. The huge high-tech balcony overlooks part of the Post Oak and Galleria skyline. The bar and restaurant inside offer a cozy, eclectic, and modern atmosphere with superb wine and cocktail list for hipsters of all ages.
El Pueblito Patio has an exotic atmosphere. El Pueblito Patio is a fun constellation of patios set up on various levels. There are tent-style draperies and wooden benches covered with cushions among giant banana palms and bamboo.
The Barn: Tropical atmosphere and tiki bar for this enclosed patio in the heart of Montrose. In this whiskey and cigar bar, there is live music every Wednesday. A restaurant with large bay windows is attached to the patio and offers "coastal Mexican" style cuisine and tasty cocktails. Happy hours are very popular, and The Barn is often used for networking events. The clientele is young and trendy.
Our Riviera Bar Crawl & Tours locals guides and party experts have also listed some more bars and clubs to party in Houston:
Pete's Dueling Bar is quick and attentive, and the entertainment is second to none.
McGonigel's Mucky Duck: here, the beer and wine (and the whole bar list) are fantastic, and you can get your Irish bar food and some outstanding creative and tasty deals even while watching/hearing the show.
Axelrad Beer Garden has a great beer list, a very cool design with the large Turquoise camper trailer as a bar.
La Carafe has an excellent selection of draft and locally brewed beers, as well as a fantastic selection of wines. If you are ever in downtown Houston, you have to go to the bar.
Howl at the Moon Houston is another fabulous bar.
Dave & Buster's Arcade is a bar where drinks are plentiful with a well-stocked bar.
Hard Rock Café: The Cadillac sedan mounted on the centrally located bar area is particularly noteworthy. Great bar, excellent parties. It is a safe bet in Houston.
Start your Houston pub crawl tours 
Join our teams of local guides and nightlife experts with some of the best tours and pub crawl in Houston with Riviera Bar Crawl & Tours.
As an expert with years of experience in providing unique and original pub crawls, Riviera Bar Crawl and Tours offer the most unique and original options to discover a new city. While discovering the best spots with local guides, you will find the best bars and clubs in the city and meet new people along the way.
What are you waiting for? Start planning your holidays and your next city trip with Riviera Bar Crawl and Tours experts and enjoy the city at its best.
For further enquires and information, don't hesitate to get in contact with us via our email: info@rivierabarcrawltours.com