France – A World Famous Tourist Destination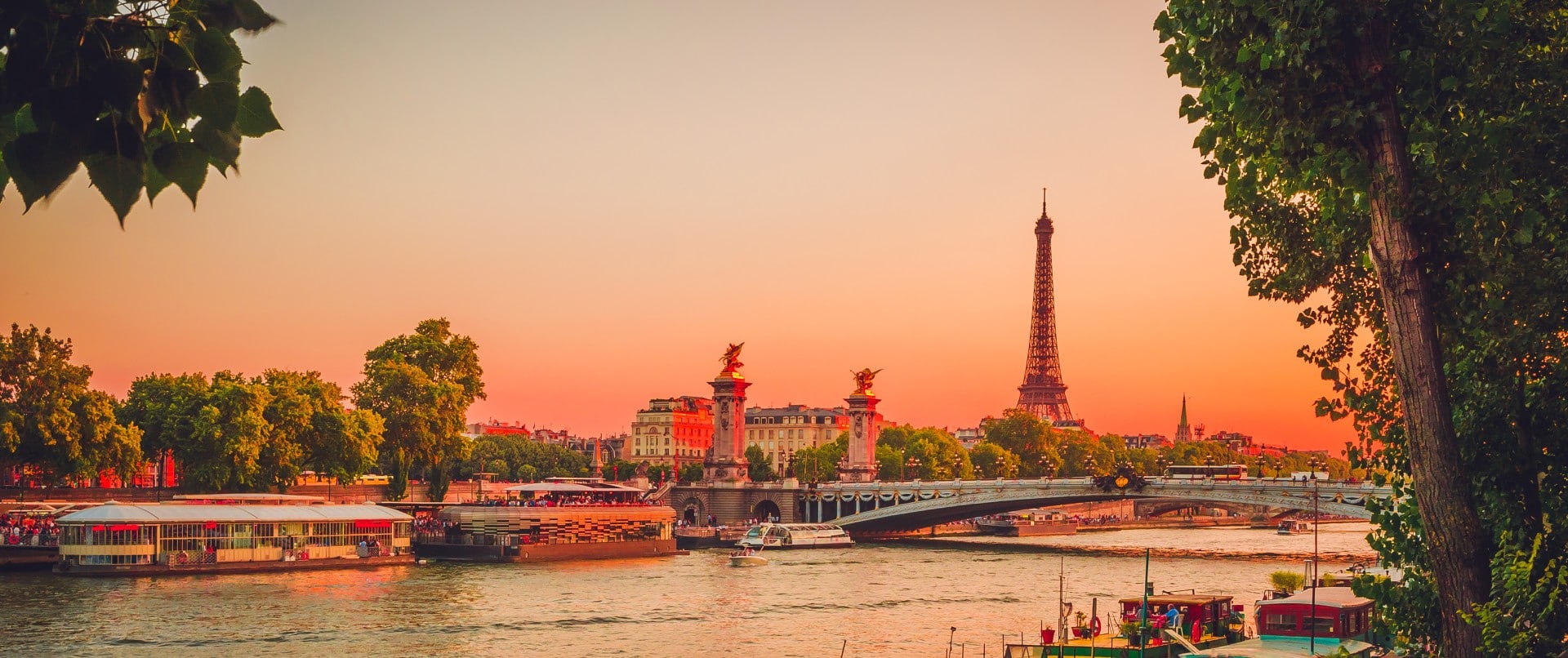 Located in the heart of Europe, you'll find possibly the most famous tourist destination in the world. France is known for being and epicentre of culture, cuisine, the arts and picturesque landscapes. The country offers a profound range of activities for its visitors and locals alike to enjoy. Whether its historical and informative Guided Tours or discovering the very best of France's culinary art with a Food Tour, you're never stuck for options. So no matter what you're searching for, you can be sure that you'll find it right here.
What is the French National Holiday?
While France celebrates serval nationally recognized holidays throughout the year, its most celebrated national holiday is that of Bastille Day. Named in honour of the storming of Bastille Prison, this marked the beginning of the French Revolution. The Revolution led France to the three ideals of Liberty, Equality and Fraternity. The slogan which governs this country even to this day.
What is the date of the French National Holiday?
Bastille Day falls on the same date every year, July 14th. Grand celebrations are held all over France in honour of this monumental day. Particularly in the capital, Parisians go all out for this sacred day. Parades take the streets and the night sky is lit up by a breathtaking fireworks display. You'll also often find planes painting the sky overhead in shades of blue, white and red.
How many French National Holidays per year?
Traditionally, France has 11 official National Holidays
1er Janvier: Jour de l'an –>  1st January: New Year's Day
12 Avril: Pâques 2020  –>  12th April: Easter Sunday (Changeable)
1er Mai: Fête du Travail  –>  1st May : Labour Day
8 Mai: Armistice 1945  –>  8th  May : End of WW2
21 Mai: Fête de l'Ascension  –>  21st May: Ascension Day (Changeable – 40 days after Easter Sunday)
1er Juin: Lundi de Pentecôte  –>  1st June : Whit Day
14 Juillet: Fête Nationale  –>  14th July: French Independence Day/Bastille Day
15 Août: Assomption  –>  15th Assumption of the Virgin Mary to Heaven
1er Novembre: Toussaint  –>  1st November : All Saint's Day
11 Novembre: Armistice 1918  –>  11th November: End of WW1
25 Décembre: Noël  –>  25th December: Christmas
Celebrating the Holidays
When it comes to special occasions, we've been raised to celebrate them to the fullest. Birthdays, Bachelorette Parties, Saint Patrick's Day, Halloween, you name it! And even when we're abroad or away from home, we want to uphold these traditions. Which admittedly can be rather difficult if you're travelling alone or don't know the French night scene very well. But lucky for you, we're here to help. Celebrating the festivities has never been easier than with our Bar Crawls!

While they do run all year round, we tend to make an extra special effort when it comes to a special holiday. Meet new and fun-loving internationals such as yourself and party the night away in some of the best venues in France. Enjoy fun games and drink deals and make memories that you'll hold onto for the rest of your life. After all, we only live once, its time to start making the most of it!