Brisbane is known for its lively nightlife with many themed bars and daily live events. In some bars and cafes in the CBD, Fortitude Valley, and New Farm, there are the best parties, concerts, exhibitions, art, and fashion parties!
Are you ready to discover the best Brisbane pub crawl with Riviera Bar Crawl & Tours? Our local guides will take you out for local craft beer, live music, and a unique party rooftop bar in town while partying with locals and fellow travelers!
Brisbane Pub Crawl– What to do in Brisbane at night?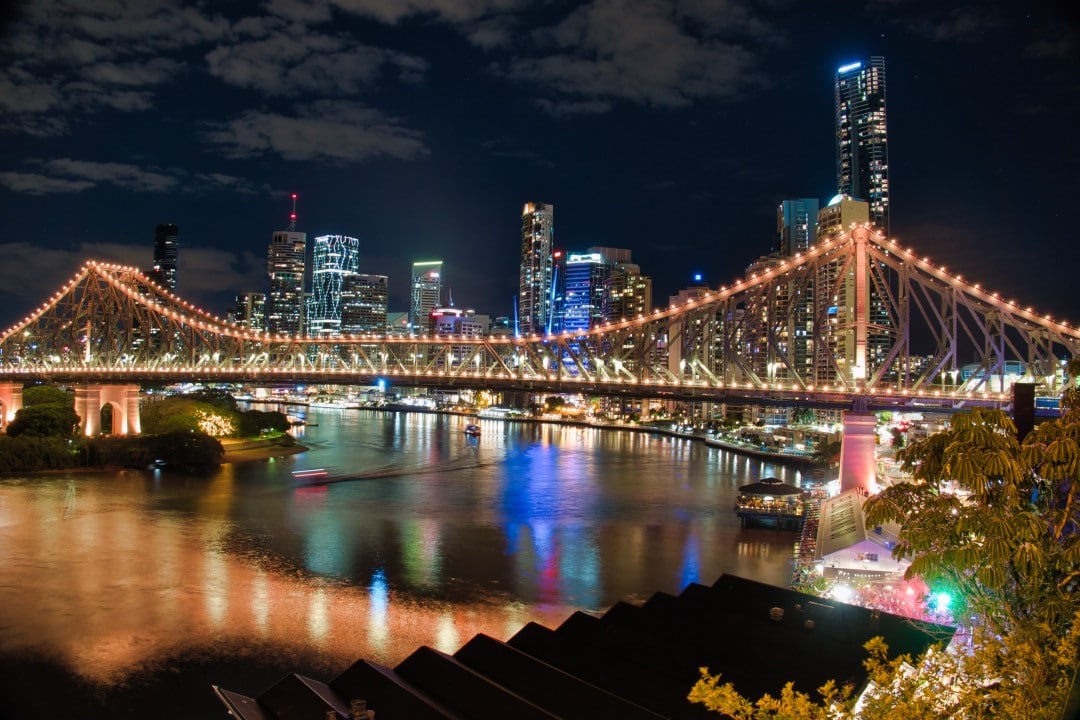 The modern metropolis also has lively nightlife. Especially in the alternative Fortitude Valley in the CBD, a lot is going on in the evening. Big night clubs, quaint pubs, good live music, and full backpacker parties shape the party scene in subtropical Brisbane.
The following places of interest in Brisbane are among the most popular venues for major live performances: The Convention & Exhibition Center, the Entertainment Center, the Powerhouse, The Tivoli, and The Zoo. 
However, there are many other small localities in the city center where music, theater, or other artist groups regularly perform. When the live bands leave the stages around midnight, the party folk usually moves on to the clubs. 
Most nightclubs are open Thursday, Friday, and Saturday. Furthermore, it is customary that admission to a club is only granted if the dress code is adhered to and a corresponding identification document can be presented. The wardrobe should usually be chic, so it is best not to wear ordinary sneakers, tank tops (tank tops), or hats.
When it comes to nightlife, the city center and Fortitude Valley are among the highlights, as this is where most of the places for going out are located, where the wildest parties take place. The CBD is a bit more traditional than the alternative Fortitude Valley and has a few shops, but these are spread across the individual streets. 
A popular place to go is, for example, the Treasury Casino & Hotel (corner of George Street & Elizabeth Street), which has a nightclub, a hotel, and several bars and restaurants. 
The River Stage in the Botanical Gardens (Gardens Point Road) is the right address for open-air events and concerts.
However, the city's ultimate party hotspot is Fortitude Valley, where you will find a mixed and alternative crowd. The many restaurants, pubs, and discos on Brunswick Street are bustling, as there are plenty of restaurants, pubs with live music, and discos there.
Nightlife in Brisbane – Where to party in Brisbane? 
Find out where the bear is tapping in Brisbane in this list of some going out tips from our Riviera Bar Crawl & Tours guides and party experts. 
Compiled to the best of our knowledge and belief, it should help with evening planning and encourage people to get to knowBrisbane'ss lively nightlife. 
Pubs and bars in Brisbane
The Fox Hotel has two things above all other pubs in the city: the 5A $ steak offer every Sunday and the roof terrace, from which you have a fantastic view of the Brisbane skyline.
Super Whatnot is a small bar with a big personality. Besides craft beer, boutique wines, and impressive cocktail menus, guests can also choose between delicious nachos, gourmet toasties, and "Hot Dawg." Super suitable for a small group of friends, this restaurant is a great place to spend the evening.
In the Red Room, various theme nights are on the program almost every day. Billiards tournaments are held on Mondays and quiz evenings on Tuesdays, live bands play on Fridays, and now and then, you can find yourself at a slumber party.
Cocktail bars and fancy lounges
Mr & Mrs. G Riverbar is a stylish wine bar, elegant cocktail lounge. A spectacular River Bar that presents itself as the place to be. Besides, the exclusive view of the Brisbane River and the high-quality offer sound tempting. The live music on the weekend also invites you to a stylish, fun evening.
Lychee Lounge promises a good evening with friends. The Lychee Lounge is ideal for an evening with a few friends, as the cozy sitting areas offer space for small groups.
Sixteen Antlers Rooftop Bar offers a wonderful view of Brisbane's streets with its outstanding City Hall tower clock that cannot be resisted here on the bar's roof terrace. With a delicious cocktail, wine or beer, and/or hearty snacks, the restaurant is ideal for a group, as a duo, or for a first date.
Going out in Brisbane's clubs
Birdees is located next to a hostel with many international backpackers, which gives the club a casual atmosphere. The outdoor area does the rest here. Since there is no entry fee, the club is particularly popular for starting a night out.
Only a few meters further on, Cloudland is an excellent location to continue the party night that began at Birdee Num Num. The equipment is very elaborate and futuristic, with many glass and marble elements. The club's attraction consists of a few bars and dance floors and a comprehensive cocktail list that is in no way inferior to the extravagance of the interior design.

Cloudland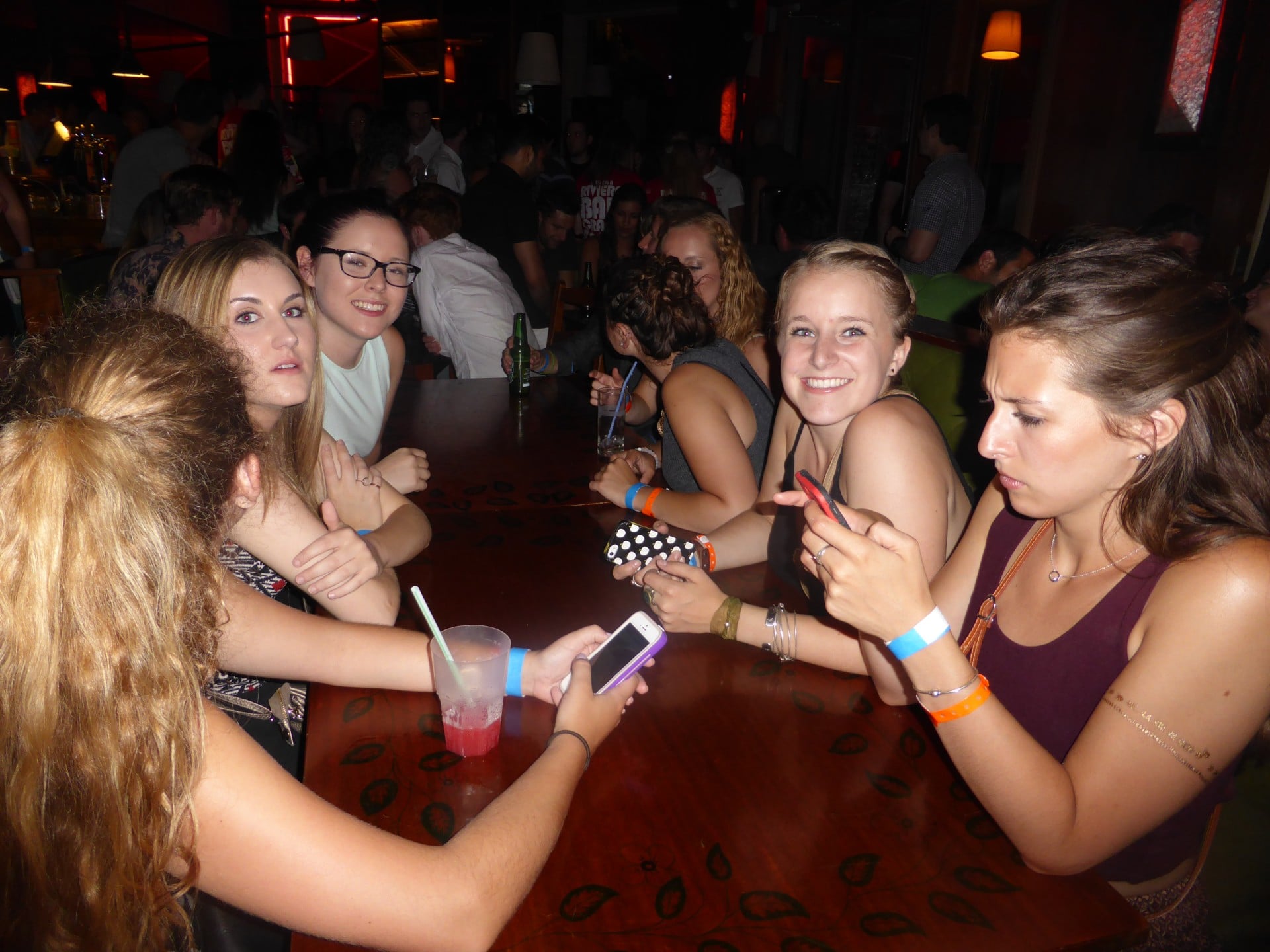 If you want to fully understand what a city is about, you need to discover its nightlife and party scene through locals' eyes.
With Riviera Bar Crawl & Tours, you can now join the best pub crawls in Brisbane with our local party experts and regional inhabitants that will take you to the best pubs, bars, and clubs in Brisbane and show you what Brisbane's nightlife is!
Besides, you can also join private guided tours, group tours around Brisbane, and even custom and organize your pub crawls and tours in Brisbane.
With a comprehensive network of local tour guides and party experts worldwide, you are sure to enjoy the best pub crawls and tours in major cities worldwide.
For further enquires and information, don't hesitate to get in contact with us via our email: info@rivierabarcrawltours.com