A city ​​trip to Louisville cannot be compared to a stay in New York, but it offers the traveler a lot of variety.
The city is located directly on the Ohio River and borders the American state of Indiana to the north.
If you take a Louisville short trip, you will find several districts with unique, Victorian mansions.
On the other hand, the city center is too modern, and you will always find people ready to party in the bar.
Join our Riviera Bar Crawl & Tours local guides with the best pub crawls in Louisville and find out what Kentucky's nightlife is all about!
Louisville Pub Crawl- What to do in Louisville at night?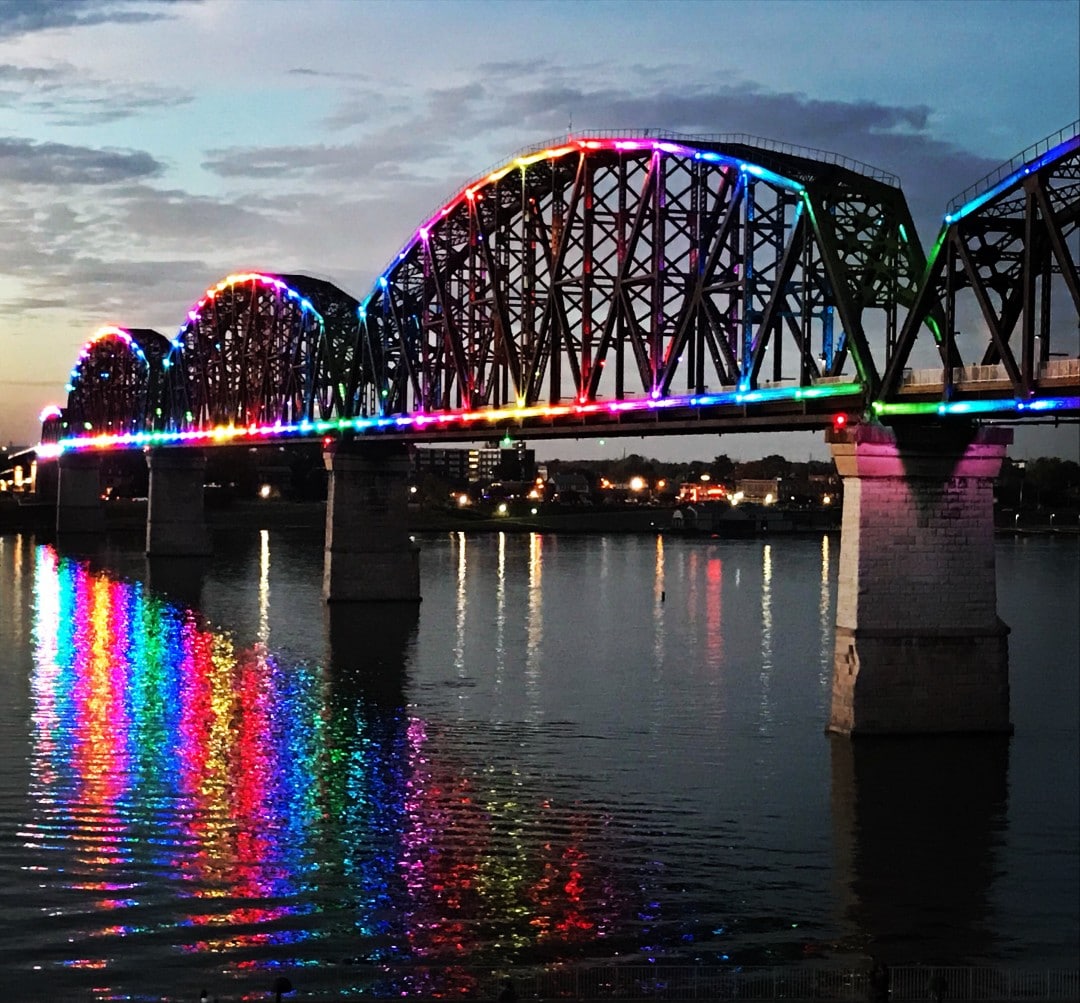 Located in downtown Louisville, Live Fourth Street! is a block filled with entertainment options. The area is usually only openly walkable (there are occasions when there are no events on Fourth Street Live when driving is possible) and serves as a pedestrian zone with nightlife, too.
Nightlife in Louisville – Where to party in Louisville? 
Here are some great local bars and pubs selected by our Riviera Bar Crawl & Tours local guides and party experts:
Howl at the Moon Louisville: Right in the heart of downtown, nightlife/dining district.
Stevie Ray's Blue's Bar is a great blues bar and an excellent place to hang out and listen to music in Louisville. The bar service is always efficient.
Haymarket Whiskey Bar is perfect if you want to be dazzled by an incredible range of rare whiskeys. There are few bars to compare.
Maker's Mark Bourbon House & Lounge: Be sure that you choose the Makers Mark Fan Club register and get your name on your own drum.
Apocalypse Brew Works: The facilities are modest – just a small bar, but with a perfect vibe.
Meta is an excellent and innovative cocktail bar.
Outlook Inn is a must-go venue to experience Louisville's nightlife fully!
Taj is a great place to party. High ceilings, exposed brick, and metal give it that industrial feel, while a large section of the state of Kentucky and beer lines in the shape of the Louisville skyline prevents it from feeling like a bar that could be anywhere else in the country.
What's on Fourth Street Live !?
Gordon Biersch Brewing Company: A brewery with home-brewed beers and a pub menu.
Hard Rock Cafe: A themed restaurant set up and celebrating rock and roll music and memorabilia.
Maker Mark Bourbon House & Lounge: A bar and restaurant that serves up southern, you guessed it, bourbon. This destination is part of the City of Bourbon Trail.
Howl at the Moon: With a party mood, complete with dueling pianists, the crowd is invited to sing along.
PBR Louisville: Club life with town and country calling, including bull riding.
Sully Irish Pub: A great meeting place for the younger ones, with DJs, events, and drink specials
The Sport & Social Club: a bowling alley, a pub, and a restaurant. Casual and spacious.
With Riviera Bar Crawl & Tours, you will discover one of the best international pub crawls and tour experts with years of experience in providing unique and original pub crawl around cities in Europe and worldwide (Asia, USA, Australia, South America, and more).
Our local guides and arty experts worldwide are the best way to experience the local nightlife in Louisville fully. You can either join our pub crawls in Louisville or design your own night out for a stag party, a bachelorette evening, or a private party with friends guided by our local tour and party guides.
Check out our options, tours, and pub crawls, and design a unique holiday and an original way to discover the city of Louisville!
For further enquires and information, don't hesitate to get in contact with us via our email: info@rivierabarcrawltours.com