Pub Crawls in Los Angeles
Los Angeles is probably one of the most famous cities globally and, of course, California too. Its good southern location ensures a pleasant climate and weather all year round.
The city is the business, economic and cultural center of California, with numerous well-known universities, colleges, research institutions, theaters, and museums.
Los Angeles is a huge city with iconic districts such as Hollywood, Beverly Hills, or Santa Monica. It offers every tourist an insight into the world of the beautiful and the rich.
The real Los Angeles, the core, has only about 3.5 million inhabitants. The exclusive districts include Hollywood with the Mann's Chinese Theater, the Walk of Fame or Beverly Hills, and Malibu.
Los Angeles Pub Crawl- What to do in Los Angeles at night?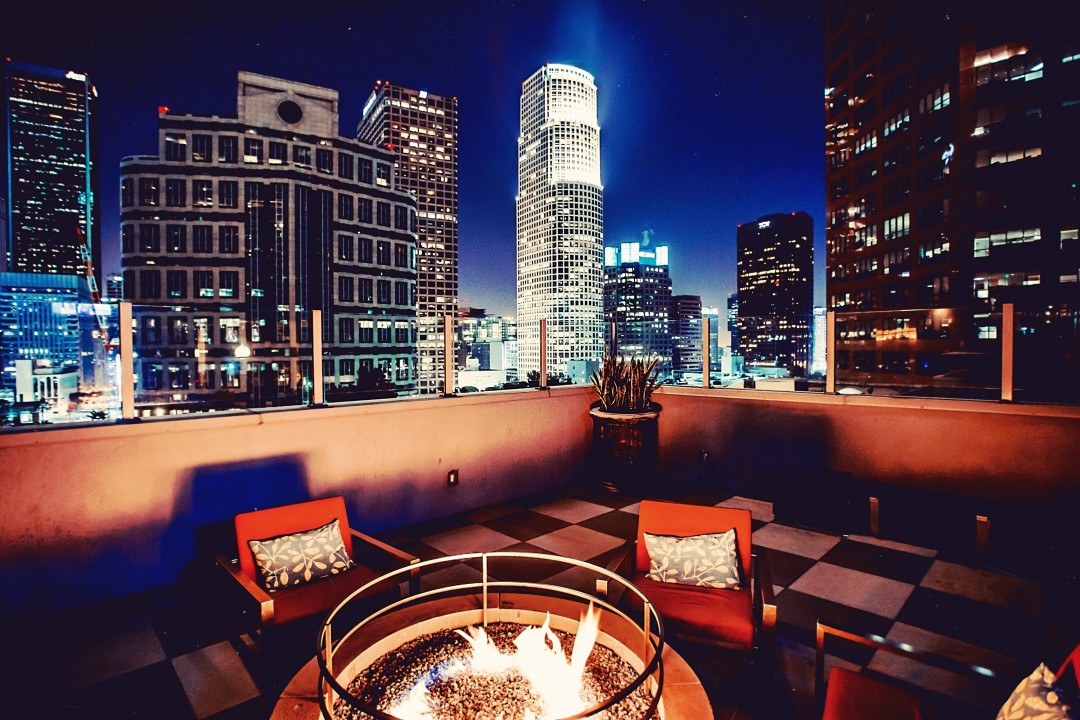 Los Angeles can enjoy sunny beaches, golf courses, or hiking in the Santa Monica Mountains during the day.
But as darkness falls, the city comes to life with its restaurants, concerts, clubs, and much more. Get ready for the LA nightlife with our Riviera Bar Crawl & Tours local guides and party experts for the best pub crawl in Los Angeles!
Here are some things to keep in mind in Los Angeles:
Allow plenty of extra time for each trip. Anyone who is not familiar with the rise and fall of traffic in LA will be half an hour late for each appointment. And when you finally get there, you should give up hope of getting rid of the car for free. 
There is no avoiding exorbitantly expensive private parking spaces or the silly "valet parking" that often seems like an ABM measure for unemployed actors.
Los Angeles has an outstanding reputation for bars and clubs. There is also a whole strip of gay bars here on Santa Monica Boulevard in West Hollywood, where one bar follows another.
The streets and bars here are always packed from Thursday to Sunday night. Even though the city's best-known nightlife is WeHo (West Hollywood), there are many other alternatives where you can find some of the best parties, pubs, bars, and clubs in Los Angeles.
If you're tired of the crowds in West Hollywood, then you should make your way to Santa Monica, Silver Lake, or DTLA.
Nightlife in Los Angeles – Where to party in Los Angeles? 
The metropolis has a lot to offer for night owls and party lovers. Our Riviera Bar Crawl & Tours local guides are showing us the way to a typical night out in Los Angeles:
Evenings start early and end early. And then you have to get home by car without missing your garage entrance or being caught by the LAPD (Los Angeles Police Department) doing DUI (Driving under the influence). So it's no wonder that many stick to Miller Light or iced tea.
The evening begins at Lazy Ox Canteen: It is too loud to understand the waiter and too dark to decipher the menu or make out the plate's meat. But it can only be about the foot, brain, or innards of an animal. If that is too wild for you, you can go to the neighboring " sausage kitchen. "
It is then time to move on to The Varnish: One of the top spots for the cocktail craze that broke out in LA recently.
If there is a place to go, it is SoHo House West Hollywood. Everyone wants to go to this private members-only club, mostly from the arts, media, and fashion scenes.
However, we think it is much better at Musso and Frank Grill: an old, ancient Hollywood bar. A bar from the black series.
Start your Los Angeles pub crawl tours 
Join our teams of local guides and nightlife experts with some of the best tours and pub crawls in Los Angeles with Riviera Bar Crawl & Tours.
As an expert with years of experience in providing unique and original pub crawls, Riviera Bar Crawl and Tours offer the most unique and original options to discover a new city. While finding the best spots with local guides, you will discover the best bars and clubs in the city and meet new people along the way.
What are you waiting for? Start planning your holidays and your next city trip with Riviera Bar Crawl and Tours experts and enjoy the city at its best.
For further enquires and information, don't hesitate to get in contact with us via our email: info@rivierabarcrawltours.com