The largest city in Missouri, Kansas City, is populated by over 500,000 people and located at the Missouri and Kansas rivers' confluence and on the border between the homonymous states. The city has been nicknamed "The City of Fountains".
Kansas City Pub Crawl- What to do in Kansas City at night?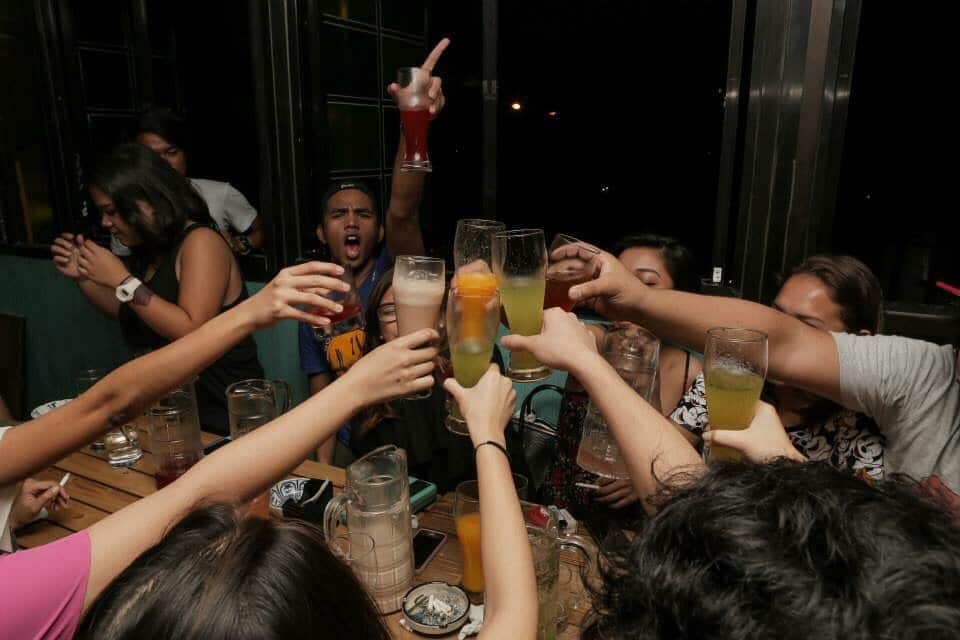 Its urban area concentrates more than 2 million inhabitants. Kansas City is a cultural city renowned for its jazz. The arts as a whole are not left out.
However, what is striking here are the many green spaces, where the inhabitants take care of their reputation as bon vivant daily.
A dynamic and trendy cultural atmosphere, numerous museums, a vibrant music scene, numerous museums… Our Riviera Bar Crawl & Tours local guides show the neighborhoods to find the best parties in Kansas City!
Kansas City: Power and Light District
Do you want to find a place to sleep in Kansas City that is wild, dynamic, young, and festive? This neighborhood should satisfy you. It is a very trendy district, which combines bars and concert halls, shops and restaurants.
It is a central area to stay in Kansas City.
18th and Vine 
Just next to the Power and Light District, discover this trendy district that will delight lovers of cultural outings. Be sure not to miss the American Jazz Museum and the Negro Leagues Baseball Museum. Again, this is a central location to party in Kansas City as you are not far from Downtown.
Country Club Plaza
It's a pleasant neighborhood to stay in Kansas City, where you can stroll quietly through the shops if you have some shopping to do and also treat yourself to a marathon of bars and restaurants, especially between Bush Creek and 47th Avenue.
Westport 
Itis a great place to stay in Kansas City if you like hip areas. The district is famous for its restaurants and has been the starting point of the roads leading to the West's distant lands.
Nightlife in Kansas City – Where to party in Kansas City? 
Here are some of the best venues to check based on our Riviera Bar Crawl & Tours local guides and party experts' selection:
Bistro 303: Tucked away in the eastern part of Westport's entertainment district, Bistro 303 is an upscale bar, but the packed crowd feels out of place here.
Missy B's: Considered KC's most popular gay bar, you'll find it packed with boys, singles, and everything in between weekend nights.
Hamburger Mary's: As you can imagine, it has excellent burgers. You will love their upstairs outdoor bar, which serves incredible drinks and has impressive views over the downtown skyline. Go for the fun and the party with locals!
Sidekicks Saloon: Fun, laid back, and anything but whimsical, Sidekicks Saloon is a small country bar located right in the heart of the city. It is where you'll find inexpensive drinks that aren't watered down, a laid-back scene, and lots of country music.
Manifesto is a nice bar with great drinks!
Knuckleheads Saloon: what a cool place! Several different bars in one, so many bands to choose from. Try it to start your night out!
Up Down is one of the most unique bars to check when visiting Kansas City.
Howl at the Moon Kansas City has excellent live music with some really amazing musicians.
Kelly's Westport Inn is also a great bar with great history and a lot of KC folks.
Are you looking for the best bars and clubs in Kansas City? With Riviera Bar Crawl & Tours, you will get all the insiders' tips, head to the best places, get free drinks and shots, party with other travelers and locals, and find the best addresses to enjoy the real Kansas City's nightlife.
With a massive network of local guides and local inhabitants, you can finally get to know the city like a local and skip the usual tourist spots.
You will also find a full selection of walking tours, private city tours, and other day trips around town and many other cities worldwide.
For further enquires and information, don't hesitate to get in contact with us via our email: info@rivierabarcrawltours.com