The capital of Colorado is at the top of the ranking of American cities where life is good. The sun shines there 300 days a year, and the cultural life is rich.
Join Riviera Bar Crawl & Tours local guides for the best pub crawl in Denver – Mile High City. Buy your ticket to the multiple starting locations registration/venue online to join this unique pub crawl with advertised drink specials in participating venues, and advertised times are subject to change based on how the party goes and how the crowd enjoys the many bar options in Denver.
Denver Pub Crawl- What to do in Denver at night?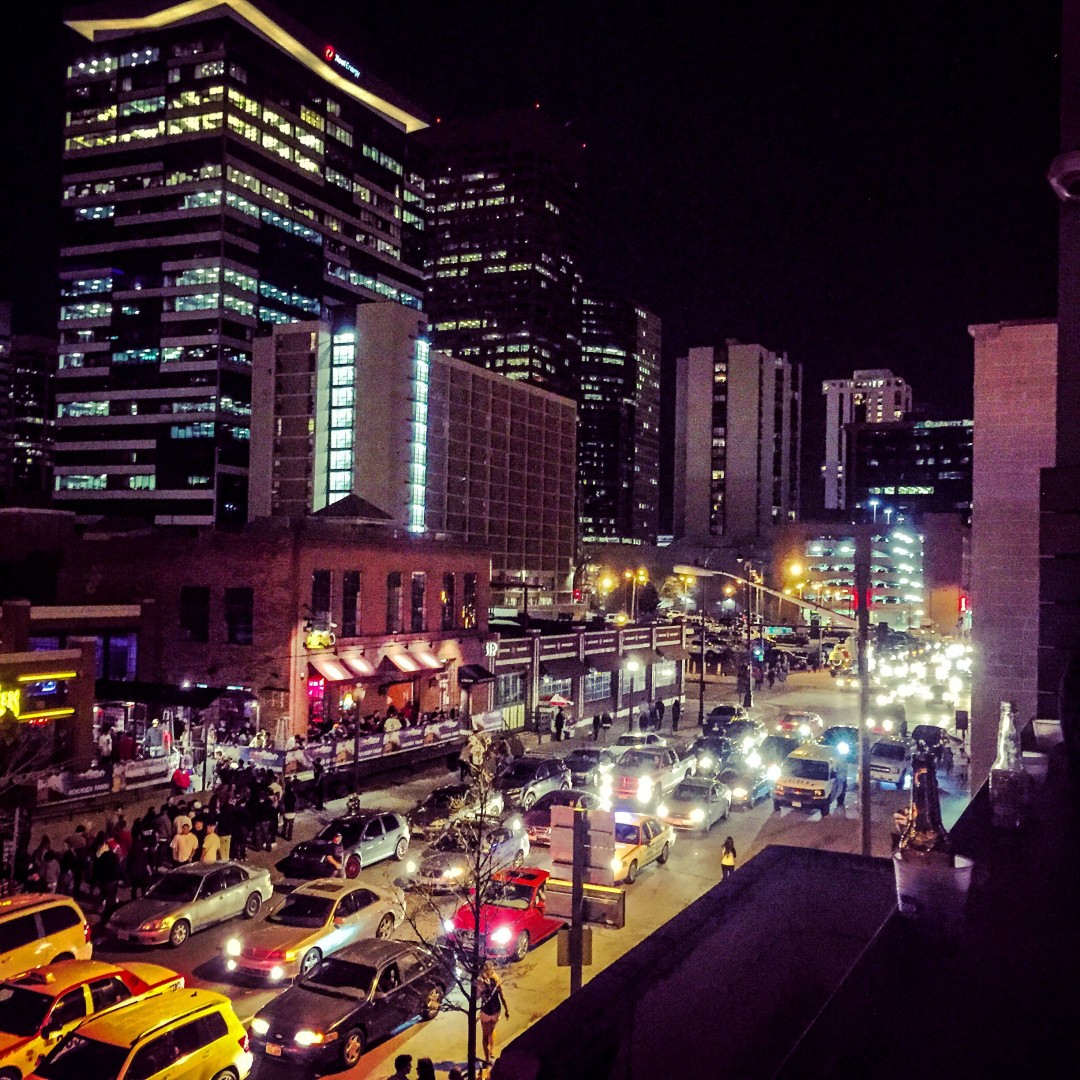 There are several options for going out in Denver, and Larimer Square is the chic version.
Despite its name, it's just a stretch of the street, with garlands hanging on it and music playing even at night, and it immediately creates a cozy-cute little vibe. Restaurants, bars, live music: it's a nice area to party in Denver!
The River North Art District, nicknamed RiNo, is the place to be in Denver.
This former industrial district has reinvented itself in recent years to become the trendy district of the city. Its renovated factories and warehouses now house trendy restaurants, concert halls, jazz clubs, and lively bars after dark. You can feast on its delicious food trucks or its very popular covered markets, and you can taste beers, wines, ciders, or other artisanal spirits.
But the specialty of the River North Art District is art. In its eclectic galleries or the street, it is everywhere, graffiti and colorful frescoes displayed on the walls of this street art hot spot. RiNo is cool, exciting, lively, and vibrant.
Nightlife in Denver – Where to party in Denver? 
If you want to discover and experience Denver fully, join our local team members for private and group tours around the city or join the best pub crawls in Denver and find out about the best bars, pubs, and cubs in Denver to party with locals and other travelers and be part of the local nightlife and party scene in Denver.
Escapology: here you can have a wonderful meal or enjoy a unique drink.
Cruise Room Bar: a beautiful Art Deco eatery with a great history. Cocktails are well made, and it is crowded
Our Mutual Friend Malt & Brew: it is one of the local's favorite bars in Denver
The Grizzly Rose: it has a large dance floor, lots of space in the bar and an excellent stage for the concert
Comrade Brewing Company: the outside-facing bar has some sunshine on a late winter day, but nothing can stand the fantastic variety of beers on tap
El Chapultepec: a great club that serves light snacks while listening to the best of jazz
Mile High Spirits: it's a nice bar, and our tour guide knew what
Cherry cricket: a lot of seats inside and outside during the day, bar and atmosphere at night
Zuni Street Brewing Company: a super cool bar/brewery lots of young people there for a local singing
Howl at the Moon Denver: one of the best clubs in Denver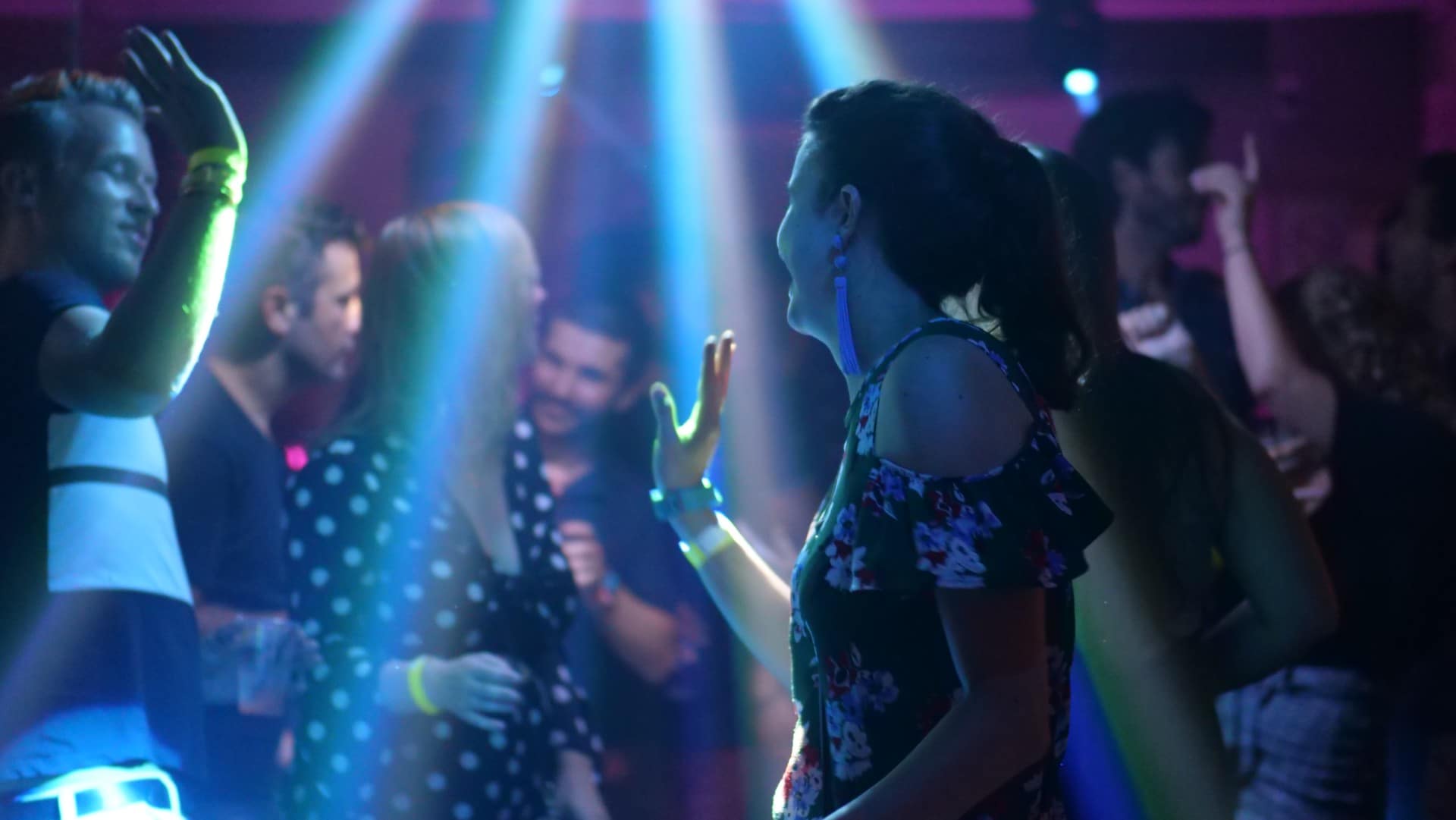 Start your Denver pub crawl tours 
Riviera Bar Crawl and Tours is a huge network of local guides, party experts, and locals worldwide who know all about the best party spots in the city.
Fill your registration online (sales are final, and the process is subject to change in case of extraordinary reasons and special events), print your ticket at home, join our local guides and get your wristband and map before heading to starting locations that cab vary by registration venues due to regular events and special parties.
With Riviera Bar Crawl & Tours, you will take advantage of the drink and specials, you will get VIP access and free entrance to the best pubs, bars, and clubs in Denver, and you will have the unique opportunity to meet locals and fellow travelers along the way!
Join our local tour guides and nightlife experts, party all night long with fellow travelers and locals in some of the best bars and clubs in town, and create unique and unforgettable memories while meeting new people and local party-goers!
For further enquires and information, don't hesitate to get in contact with us via our email: info@rivierabarcrawltours.com