Baltimore is, above all, a profoundly American city. Baltimore is a city of contrasts. Its vibrant seaport, which you can admire from the top of Federal Hill, the best vantage point, is as bustling today as it was in the 18th century.
A privileged stopover for cultural and heritage discovery trips, the city is also famous for its charming neighborhoods and its thriving party scene.
Join our local guides and party experts for Riviera Bar Crawl & Tours unique pub crawls in Baltimore!
Baltimore Pub Crawl– What to do in Baltimore at night?
To discover Baltimore's atmosphere, it is necessary to go to Fell's Point. The former ill-famed port village of the 19th century transformed into a charming tourist village, which has escaped destruction several times thanks to the inhabitants' mobilization.
The square is teeming with cafes, boutiques, art galleries, antique shops, and restaurants where it is possible to feast on seafood, crab cakes (a local specialty), all washed down with beer. Fell's Point is also the daily meeting place for locals and party and nightlife enthusiasts.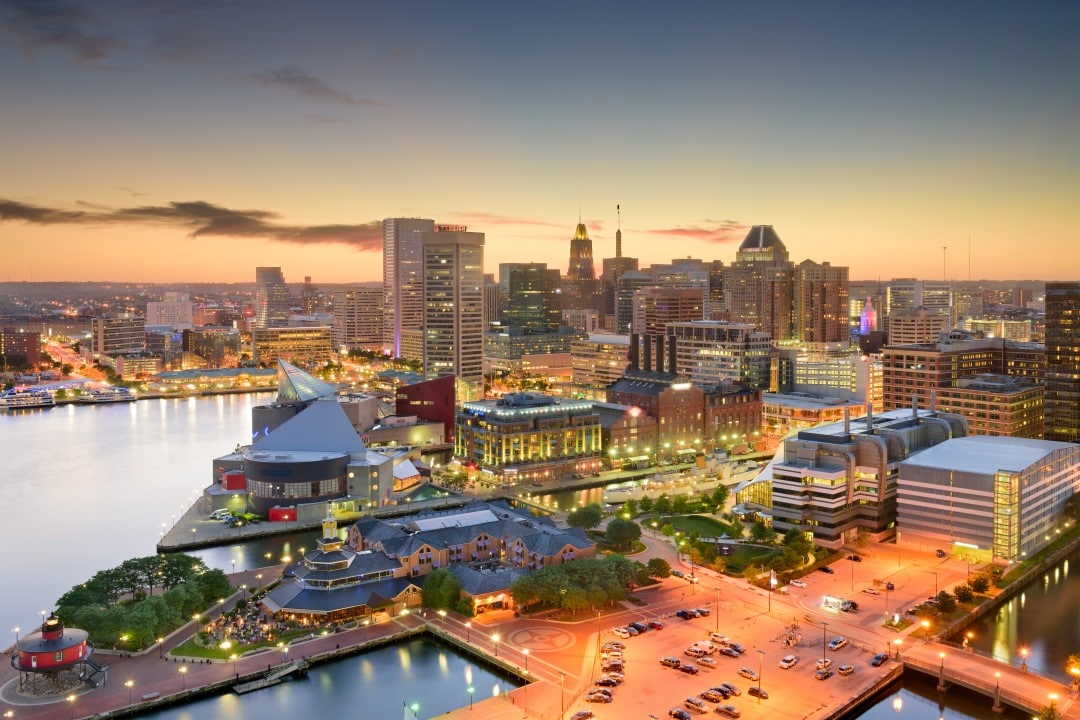 Nightlife in Baltimore – Where to party in Baltimore? 
With Inner Harbor being one of the prime locations, there is a lot to explore and many activities to choose from for a fantastic evening, where you can have a great time.
Here is our Riviera Bar Crawl & Tours local guides and party experts selection in Baltimore:
Illusions Bar and Lounge is an excellent place for locals or visitors to Baltimore
Cat's Eye Pub is a great old bar with a real Fells Point vibe
The Horse You Came In On Saloon is a must in Baltimore
Hard Rock Cafe Baltimore has amiable staff, and cocktails are great
Rams Head Live to enjoy delicious honey liqueur shots
Mustang Alleys is excellent for having a big party
Mick O'Shea's Irish Pub offers excellent bar food, food allergies, good selection of local beers …
Tavern at the Admiral where the basement bar is extraordinary
WC Harlan has a bar, obviously, but there are also a few tables and a couple of cozy little areas with chairs around a short coffee table.
Start your Baltimore pub crawl tours 
What a better way to discover a city through its nightlife and party places?
At Riviera Bar Crawl & Tours, you can easily join some of the best pubs crawls in Baltimore and discover the best party districts, the best pubs, bars, and clubs in Baltimore.
Riviera Bar Crawl and Tours is a huge network of local tour guides and local party experts who love showing their culture, showing you the city inside out, and taking you to the best travel and party spots around the city, such as in Baltimore.
What are you waiting for? Check out all the options you will find with Riviera Bar Crawl and Tours and plan the most unique and original city trips and holidays!
For further enquires and information, don't hesitate to get in contact with us via our email: info@rivierabarcrawltours.com