Pub Crawls in Austin :
What immediately strikes you when you arrive in Austin, in the heart of Texas Hill Country, Texas, is the music reigning everywhere.
This thrilling city has established itself as the world capital of live music. The dynamism of the city and its very personal sound identity owes a lot to the existence of more than 250 concert halls created over the years and offer a great musical variety.
With the best pub crawl in Austin with Riviera Bar Crawl & Tours local guides, you will head to the best Austin bars on Dirty Sixth street for a great time with locals and fellow travelers.
There is something for every taste in Austin!
Austin Pub Crawl- What to do in Austin at night?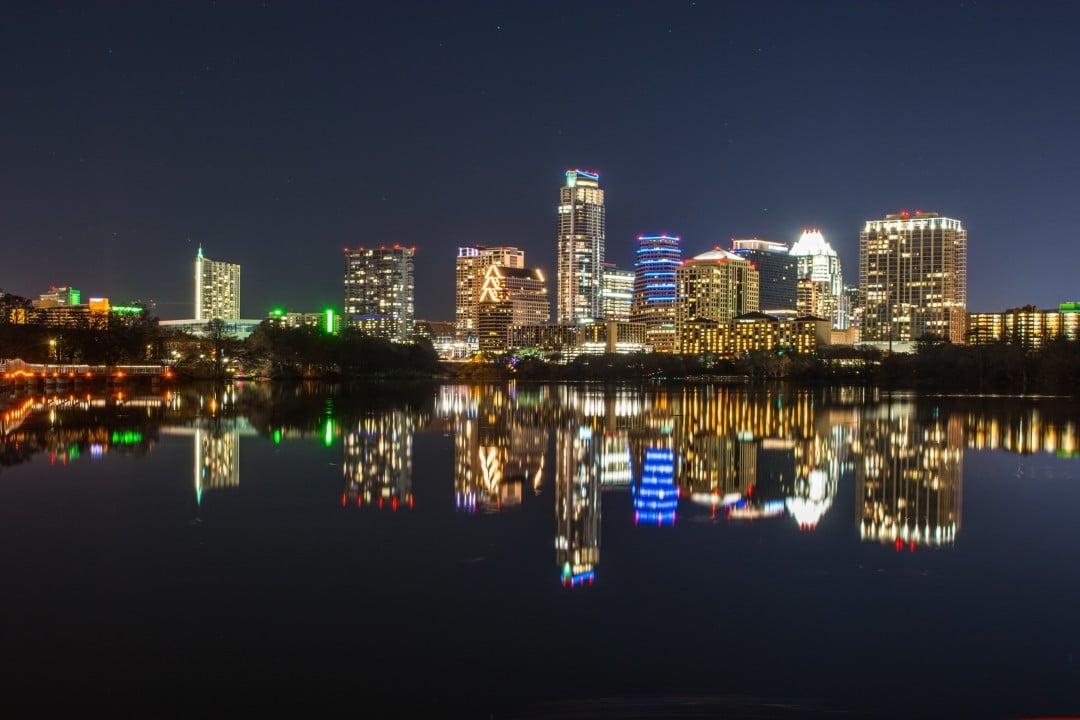 Some places have it all, and Austin can boast of being one of them since it is also blessed with an idyllic climate all year round. Outdoor activities are therefore incessant and will satisfy sports fans. Get on your bike for a nice ride, visit the golf courses or enjoy the Formula 1 race at the Circuit of the Americas.
After the effort, the comfort … believe me, nothing more delectable than sipping a cold drink in the freshness of a terrace where you will undoubtedly meet many Austin residents, the Austinites. They like to meet regularly for drinks, a tasty meal, or shopping in the vibrant South Congress district, known across the country for its small, eclectic boutiques, restaurants, pubs, bars, clubs, and more.
The city is also known for its incredible choice of entertainment options. The sixth street, in particular, is punctuated with nightclubs, an impressive number of bars, clubs, and restaurants where the local population hurries and mingles joyfully, and the many tourists delighted to party in this friendly atmosphere.
Do not miss going for a walk in Rainey Street. This former residential area close to the city center has become an essential meeting point since its old bungalows, which have become cocktail bars or lounges with spacious backyards and porches, are so lovely to share a moment with friends.
Austin is a city of music. Even better, it is the live music capital of the world. Of course, the country and rock concerts and pop and festivals of techno, the music scene in the city covers all genres and is reflected in the wide variety of clubs to spend a moment or sleepless night. The night is going to belong, so don't waste another minute reading this article!
Nightlife in Austin – Where to party in Austin? 
In Austin, a cult has developed around the alternative music scene around Willie Nelson. It is celebrated every evening.
For example, in "Life music in bars" and "pubs" and large "open-air festivals" such as "Austin City Limits" or "South by Southwest." Later on, the yuppies came to town with their more modern, trendy starting scene.
From jazz to reggaeton:
Head to the famous "Warehouse District," the starting point of Austin. It is lined with historic Victorian buildings, from which a mixture of jazz, blues, country, rock, and hip-hop pours out onto the street and its passers-by. Reggaeton is also very popular there at the moment.
At "Tambaleo" you can dance, drink or chat on the terrace. Most impatient night-trippers will follow the river to Congress Avenue to get to the famous "Sixth Street."
You can also end the evening glamorously in the chandelier-decorated "Peacockbar." And let me tell you one thing: every good Austinite has his or her breakfast in one of the Kurby Lane Cafes!"
Live-music, Austin's other specialty:
Sunday evening, we take advantage of our last evening of the road trip in a city worthy of the name to go out and listen to music. It is the great specialty of Austin, famous for its festivals.
Try the White Horse. There, the room fills up little by little after our arrival, after 9 p.m. People dance, the audience is young, people wear cowboy boots anyway and dance well! Super lovely atmosphere on Comal Street, at the intersection with 6th street
Other great pubs and bars in Austin
Blind Pig Pub is a great bar to drink, chat and listen to live music.
San Jac Saloon is a fun low key place right on the strip, perfect to have some beers and meet new people.
Shakespeare's Pub is the right spot, and it is the place to start your evening and do a quick stop for a cold beer.
Moon Tower Saloon offers a unique vibe in the open air. The real "Old Austin" feel place!
Little Woodrow's is a great place to catch sports while meeting locals.
Cover 2 is an excellent place to try and one of the locals' favorite!
Craft Pride is probably the best place in Austin for beer.
Cheer Up Charlies is a fantastic place with friendly staff and a crowd.
Haymaker is a typical Texas bar.
The Tavern is a bar for sports fans in a beautiful building.
Infamous Brewing Company is also a great beer venue.
Start your Austin pub crawl tours 
Riviera Bar Crawl and Tours is a huge network of local guides, party experts, and local inhabitants worldwide who know all about the best party spots in the city.
Suppose you want to fully discover and experience Austin. Join our local team members for private and group tours around the city or join the best pub crawls in Austin and find out about the best bars, pubs, and clubs in Austin to party with locals and other travelers and participate in local nightlife and party scene in Austin.
Join our local tour guides and nightlife experts, party all night long with fellow travelers and locals in some of the best bars and clubs in town, and create unique and unforgettable memories while meeting new people and locals!
For further enquires and information, don't hesitate to get in contact with us via our email: info@rivierabarcrawltours.com