Old Town Albuquerque is tiny, but it would be a shame to miss it: it'll only take you an hour or two, or an evening.
The Spaniards founded the city at the beginning of the 18th century, and these are the only remains of the town well restored in the "pueblo" style – which mixes Spanish and Indian influences.
There is also pueblo revival on the university campus, which creates a very nice identity and great parties to meet the locals and have fun!
To best discover Albuquerque, join our Riviera Bar Crawl & Tours local guides for the unique Halloween pub crawl and the regular bar hopping night with free entrance and drink specials with locals and fellow travelers!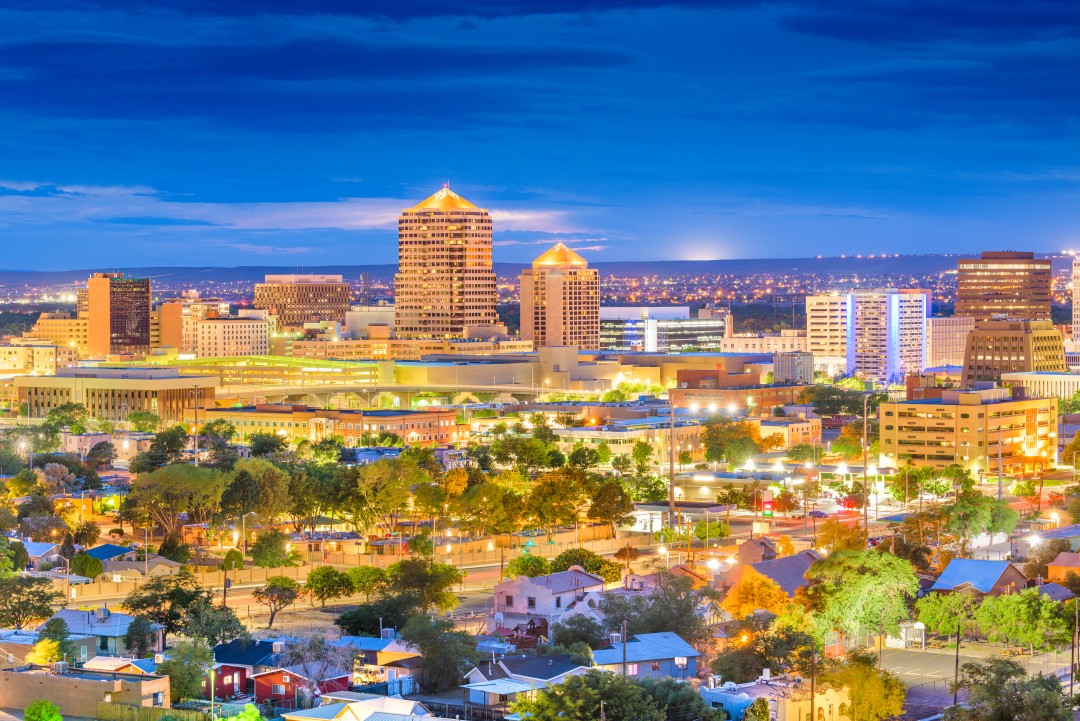 Albuquerque Pub Crawl– What to do in Albuquerque at night?
The city with its many museums is the largest in the state of New Mexico. Downtown you will find many restaurants, cafes and historic buildings. The nightlife is particularly brilliant along Central Avenue.
Nightlife in Albuquerque – Where to party in Albuquerque? 
Albuquerque is fortunate to have had a robust and growing wave of breweries emerging. The trend continues, with a new brewery district gushing downtown.
Now the downtown area has seen an influx of new brewpubs open their doors. And unlike the Candelaria Brewery District, which needs to drive between breweries, the downtown pubs are close enough to warrant a strolling pub crawl.
Boese Brothers Brewery offers pale ales, porters, white and Scottish ales, an outdoor terrace, and although they are only open, they celebrated their first Oktoberfest.
Ponderosa Brewing Company is just west of downtown in the sawmill neighborhood. It's a great quick stop away from the museums and offers draft beers, including traditional American beers and a variety of German-style beers.
Here are some other great venues where you can party in Albuquerque:
Uptown Funk Dueling Pianos: Great atmosphere, really a change from all classic
Lizard Tail Brewing is also a great place to have fun and meet new people
Horse and Angel Tavern is a great local pub
Start your Albuquerque pub crawl tours 
Riviera Bar Crawl and Tours is a huge network of local guides, party experts, and local inhabitants around the world who know all about the best party spots in the city.
If you want to fully discover and experience Albuquerque.
Join our local team members for private and group tours around the city. Find out about the best bars, pubs, and clubs in Albuquerque to party with locals and other travelers. Be part of the local nightlife and party scene in Albuquerque.
Join our local tour guides and party all night long in the best bars and clubs in town. Create unique and unforgettable memories while meeting new people and local party-people!
For further enquires and information, don't hesitate to get in contact with us via our email: info@rivierabarcrawltours.com