The Episcopal City of Albi
Located on the edge of the River Tarn, in the heart of the Haute-Garonne Department, you'll find the mesmerizing commune of Albi. This historical site is home to some of the most ancient episcopal landmarks in all of France. Having been made a UNESCO World Heritage Site in 2010, you can bet to find some of the most breathtaking examples of architecture from as far back as the 11th century.
Having once been home to Roman civilization around 51 BC, archaeologists have uncovered many ancient sites and artifacts around the city. However, its many centuries later when Albi's truly remarkable history begins. During the 11th century, the city became a rich and prosperous town thanks to its Pont Vieux (Old Bridge) which became a center of trade.
By the 13th century, Albigensian Crusade led to the Catholic Church making their presence within Albi even more known. This resulted in the Bishop Bernard de Castanet, constructing the Palais de la Berbie. An impressive Bishops' Palace resembling a fortress. Today, the Palais is home to the Toulouse-Lautrec Museum. Dedicated to the renowned painter by the same name, this museum houses the largest collection of his works in the world.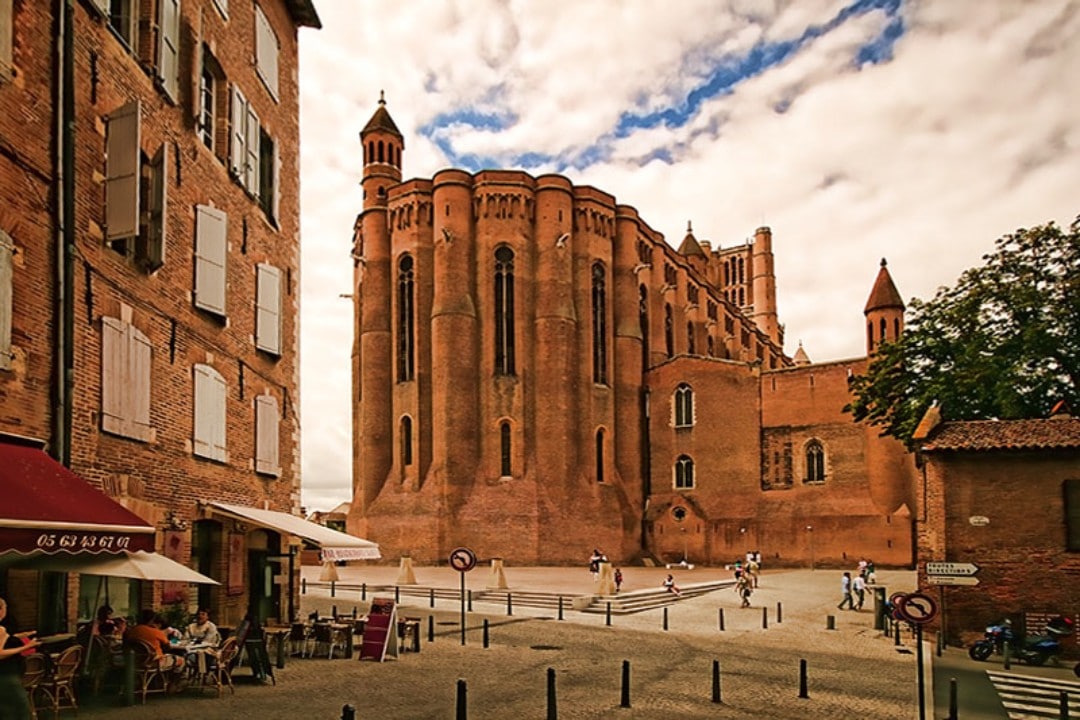 The Bishop de Castanet is also known for having ordered the building of the Cathedral Basilica of Sainte-Cécile. Having taken over 200 years to fully construct, this magnificent Gothic cathedral claims to be the largest brick building in the world. But this certainly isn't the only impressive Catholic structure in the city. There is also the stunning Church of Sainte-Madeleine and the Collegiate Church of Saint-Salvi. The later of which took over almost seven centuries to complete. But what with its unique blend of Languedoc Romanesque art and Gothic architecture, it was certainly worth the effort!
Albi Walking Tour
There truly is no better way to discover a city than with a Guided Albi Walking Tour. Of course, exploring a city at your own pace is always great fun! But you miss out on some of those hidden gems. So how better to uncover the city's secrets than with a local and knowledgeable guide?! Someone who knows the city like the back of their hand. Also, someone who can give you all the best tips and recommendations for making the most out of your stay! It's one thing to visit the wonderful attractions a city has to offer. And it's another thing to understand the fascinating tales and history behind them.
But an Albi Walking Tour isn't the only way to discover this breathtaking city. Explore Albi in a new light (literally) with an Albi Bar Crawl. Experience the city's night scene and visit some of the best venues in town. Not only will you enjoy a fun and unforgettable night, but you'll also even get to enjoy great benefits. From free shots to drink discounts and even free entry into the club, having a great night for an inexpensive price has never been easier!
Tours in Albi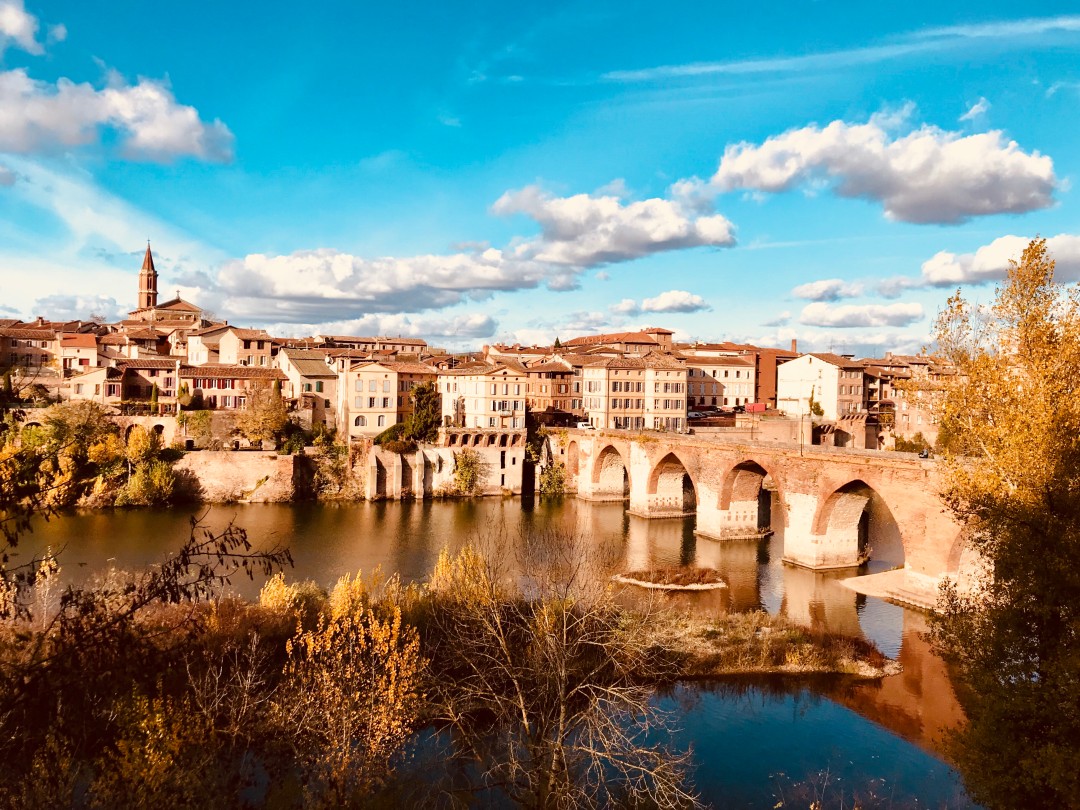 The possibility of tours in Albi is endless. Traps through the medieval Old Town streets with a Walking Tour. Or take the tour on wheels by operating Bike or Segway tours upon request. And if you really want to spice up the options, then an Albi Food Tasting Tour would be a great hit! Not only is it a unique way to explore the city, but participants also get to enjoy samplings of delicious local French cuisine. Bouyguette des Collines cheese is usually a popular favorite.
And of course, most importantly as with any tour is to offer Private Bookings. Providing tourists with customizable private tour packages encourages groups to book, wanting to avoid the swarms of other tourists. And this is in regards to all tours and activities, even pub crawls for those looking to celebrate special occasions.
Start your Albi Walking Tours
At Riviera Bar Crawl & Tours, we have years of experience in providing our visitors with some of the best and most memorable experiences of their lives. While primarily stationed in France, we hope to branch out into as many European cities as possible! With all of the success we've experienced and the great feedback we've gotten from our clients, we want to share this with even more of the world's travelers. In regards to both Guided Walking Tours and Pub Crawls.
But who better to run Albi Tours & Activities than someone who knows the very best of what the city and its culture have to offer! Think that might relate to you? Well get in contact with us and send us your Application Form! We're always looking for Franchising partners to help us make our dream a reality. Not only will you enjoy the liberty of working as your own boss, but you'll also get to experience some of the unforgettable days for yourself! Along with the satisfaction of knowing you've been able to share your culture with more of the world.
For further enquires and information, don't hesitate to get in contact with us via our email: info@rivierabarcrawl.com