Adult Entertainment Paris
Paris, the beautiful 'City of Lights' and home to the iconic Eiffel Tower. Yes, Paris is famous for many weird and wonderful things. But did you know it also has a reputation for its long-standing Cabaret scene? And what is a cabaret you may ask? Well, it refers to entertainment held in a club or restaurant while the audience eats or drinks at tables. But whether these performances fall under 'adult entertainment' or not depends on the establishment you frequent.
The Pigalle area (aka Paris' red-light district) hosts many risqué events for its visitors. An absolute must-see for anyone feeling frisky during their time here in Paris. Or even for anyone just looking for some good entertainment and a good atmosphere.
Moulin Rouge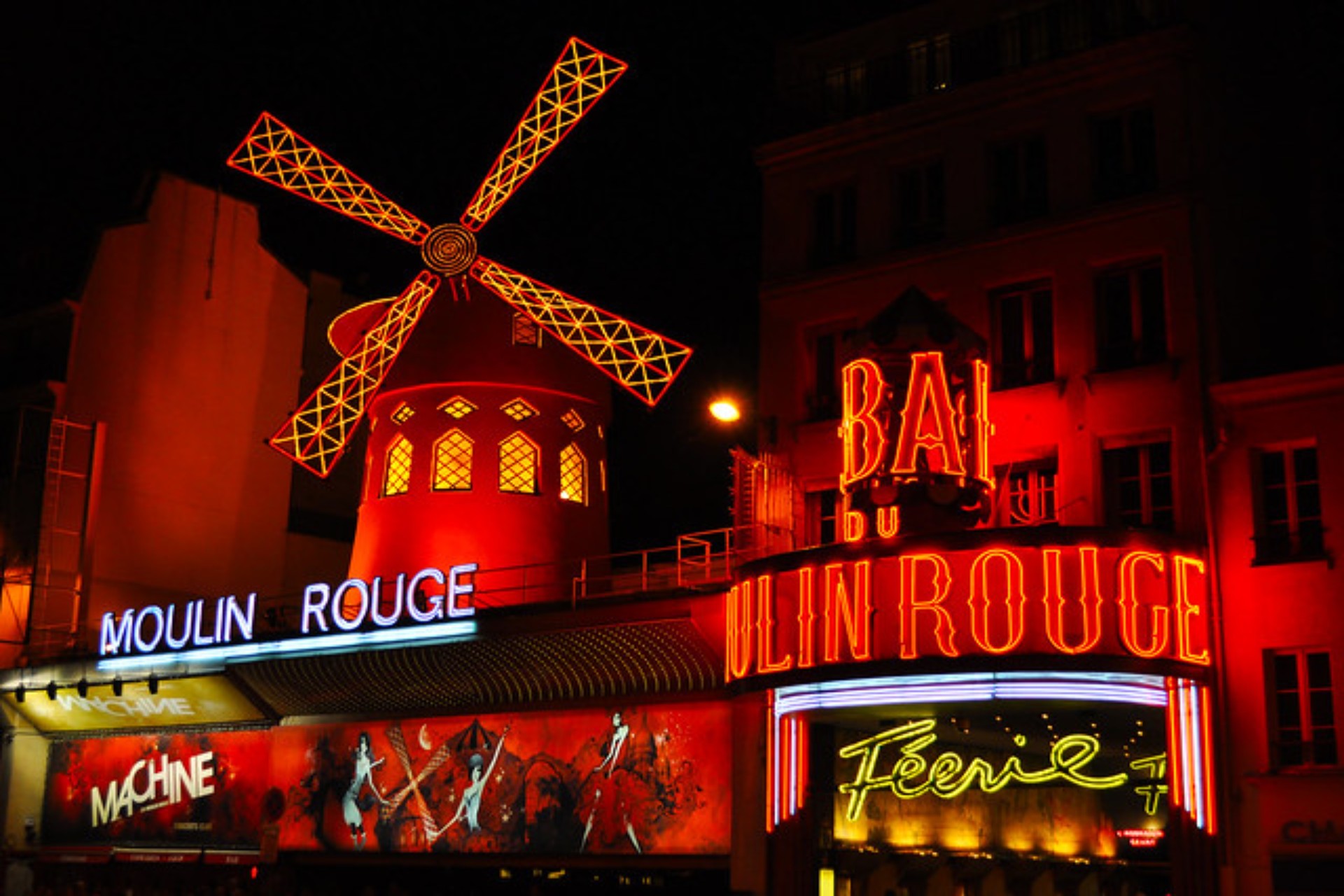 The famous Moulin Rouge is possibly the most iconic venue in the world in regard to adult entertainment. Hosting cabaret performances since the early 1900s, the Moulin Rouge is well-versed in providing top-class entertainment to its guests. Performed in a quaint 19th-century windmill, the simple but elegant interior will transport you back to the roaring '20s. Enjoy a delicious meal and quality champagne while you enjoy 5 unique acts. From Doriss girls doing the cancan to wonderful circus acts, you'll be blown away by the entertainment. They even have a little gift shop for you to commemorate your time here!
Théâtre Chochotte
Located in the heart of the Latin Quarter, the Théâtre Chochotte is the home of eroticism in Paris. Established over 30 years ago, it brings sensuality and flirty playfulness to the forefront of the stage. It provides a number of different acts, from stripteases to girl-on-girl action. The variety amongst the female dancers is most certainly one of the venue's most appealing features. The range of young and beautiful women with different ethnicities and body types makes Théâtre Chochotte a truly unique and inclusive establishment. The entertainers also like to occasionally interact with their guests during shows.  So we hope for your sake that you're not too shy because the lovely ladies here most certainly aren't!
Le Lido
A little more on the modest side, Le Lido is still a very popular form of adult entertainment here in Paris. It truly is a tribute to the city's reputation as the 'City of Lights'. With its glorious chandeliers and sophisticated interior, it feels like something straight out of the Great Gatsby. This cabaret is host to a pool of talented male and female performers. The acrobats and figure skaters are particular crowd favorites. Le Lido also has a dedicated team of over 35 cooks and pastry chefs who're 3-course meal will arouse your senses just as much as the entertainment.
Secret Square
While we're on the topic of a delicious 3-course meal and equally delicious entertainment, we can't forget the Secret Square. The Secret Square brings together the strip club experience with an aphrodisiac menu in the purest of cabaret tradition. The entertainment is both enticing and saucy. But also has a classy and elegant ambiance. If you enjoy the entertainment enough, why not invest in one of the Secret Square calendars and take the experience home!
Le WE Club
With Le WE Club, we move away from the idea of cabaret shows and head into the more explicit territory. Essentially, it is a swinger club. For anyone who may not be familiar with the term, a swinger club refers to an establishment where both singletons and couples go to partake in recreational sex with other guests. With over 5 floors, each level opens up another realm of pleasure. From cuddle corners to showers to dance floors, you'll be spoiled for choice! And of course, you don't need to worry about providing your own protection as condoms can be found in every corner.
A pro tip: respectable clothing is required. For women, you are expected to wear a cocktail-length dress accompanied with heel. For men, you are required to wear collared shorts and trousers (No Jeans!). Another important thing to note is that couples and single women get in for free! So why not go ahead and bring all your wildest fantasies to life.
Le Mask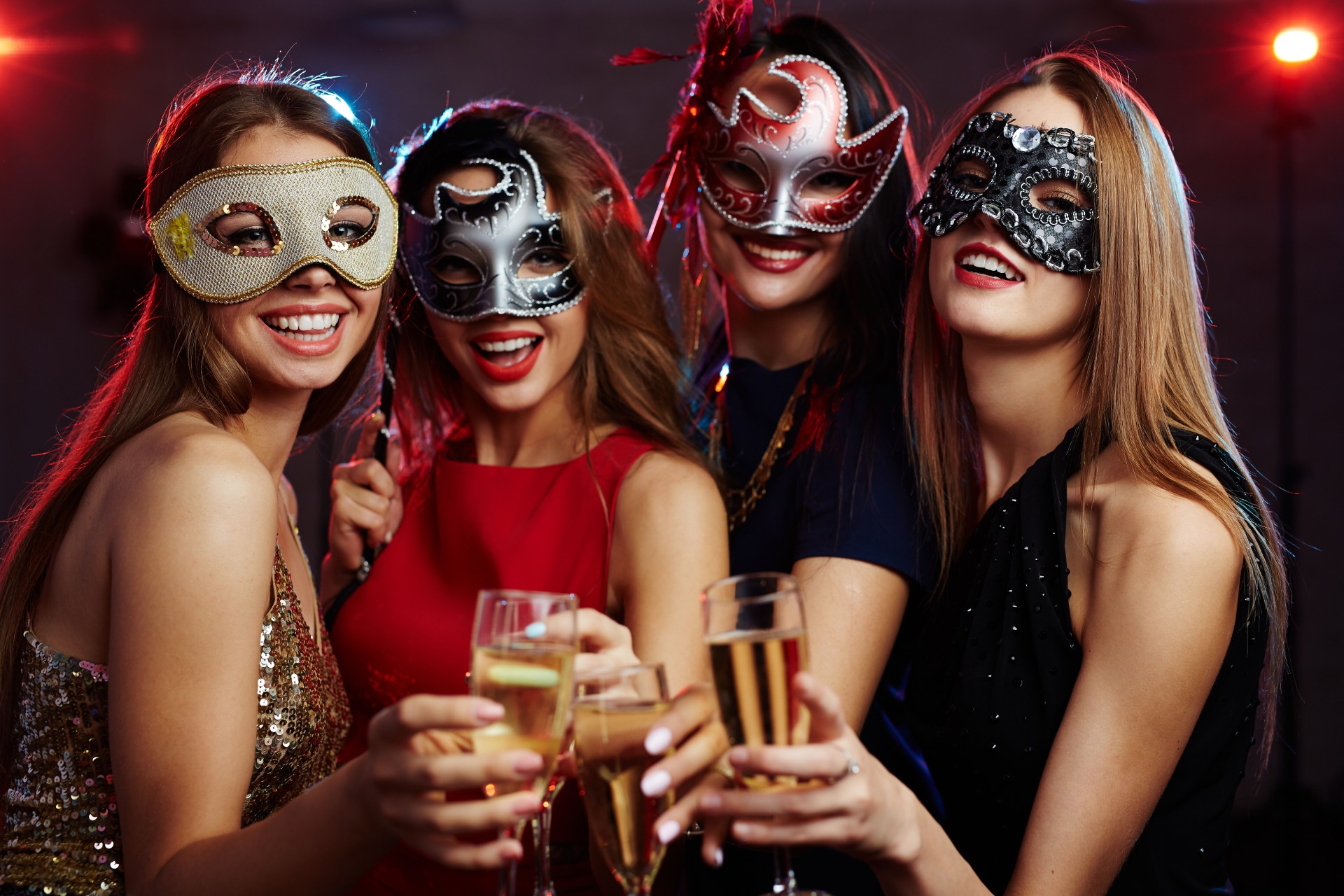 Also in the more R-rated category of the Paris adult entertainment scene is Le Mask. Similar to that of Le WE Club, guests are expected to wear appropriate attire or risk being turned away. The establishment has a rather open lay-out so don't expect to find much privacy. But if private intimacy isn't what you came looking for then this is definitely the spot for you! This swinger bar is a little more 'couples' focused but is still plenty of fun for single individuals willing to explore new heights of pleasure.
The selection of adult entertainment in Paris is certainly abundant. Take a walk along the Boulevard de Clichy and you'll practically be blinded by the neon red lights that litter the storefronts. Whether you're traveling alone, with a partner, or even with friends, there's somewhere you'll find the fun and flirty vibes that you're searching for fun. R-rated or otherwise.