Are you looking for something great and unique to do during your vacation in France? Then you definitely have to choose Riviera Bar Crawl & Tours. Created in 2012, this tour aims to provide you the best holiday experience with some amazing trips and parties. With this tour, you will see the best part of French Riviera and Nice. There are several things you can do to have fun in Nice with this tour.
FREE WALKING TOUR OF NICE
Let's start the trip with a simple activity, which is a free walking tour around Nice. In this activity, you will be able to admire a lovely view of the old town. This tour will be started at the Massena Square Fountain, which will be your meeting point as well with the guide. From this starter point, you will pass through some amazing amazing spots. Those are the Palace of Justice, the Opera House, the Cours Saleya Market, and many more. The finish line of the tour is at castle hill.
When we arrive at the Cours Saleya Market, we will stop for a few minutes. Here you can take your time to buy and taste some local foods. There are some toilets you can use in the area too. Before continuing the tour, make sure to buy a water bottle in case you are thirsty later.
Please keep in mind that this is not a private tour. Once you bought the ticket, there is a high possibility of you walking in a large group. But, the tour guide will give their best to accommodate everyone so all of you can have a great walking tour together.

CANYONING 
Do you need something more challenging? Canyoning will be perfect for that. The tour guide will take you to River Loup near Grasse, the perfume city. When you arrive at the river, you will witness an amazing scenery of limestone gorges with beautiful river. Meanwhile, to do canyoning, there will be several techiques you can do such as jumping, water sliding, and abseiling. You will do all of these up from the Loup Valley. In addition, you can also swim in its fresh and crystal clear river. Every activity you do in this place will give you extreme yet exciting sensations. There is no need to worry about the safety since you will be supervised under qualified guide. This program will be ended with a picnic. So, be sure to bring some food and beverages beforehand.
HIKING AROUND THE CAP OF NICE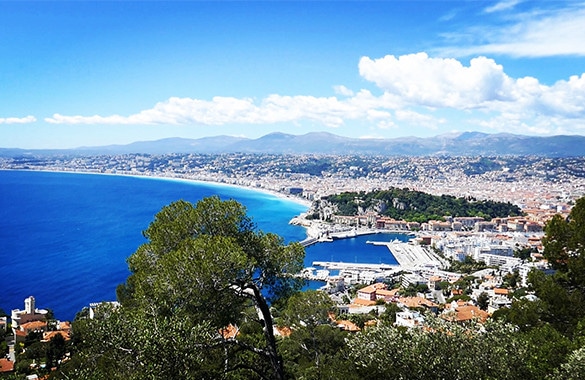 Here is another outdoor activity you, especially hikers, will love. You will be hiking around the Cap of Nice, which is far from the busy crowds in the city. Hence, you will have some peaceful moment here for 3 hours.  Furthermore, this  activity enables you to see more of the beauty of the city from a certain height. Since you will be hiking through the coastal path, you will be able to enjoy the blue sea on the side. You can also admire the remarkable bay of Angels. During the trip, there are a wide variety of trees you will discover like Olive trees, Carob trees, Stone pines, Aleppo pines, etc.
STAND UP PADDLE & KAYAK 
Vacation in France will not be complete without going to the beach to do some water activities. In this tour, you will head to Eze Beach. This is the best place for those who want to try paddle boarding. Paddle boarding is like the combination between windsurfing and kayaking. Are you afraid of doing it? You do not need to feel that way since it is very easy and certainly fun to do. You do not have to become a professional surfer in order to do it. What you only need to do is simply stand up on the board and start paddling. It is even easy to head to the sandbar. And, it is completely safe for everyone.
The best part of stand-up paddle board is that it offers you a different experience of marine environments. You can see the amazing view of Mediterranean Coast from a higher point of view. Also, you can admire the underwater scenery. This activity will be more joyful when there are family or friends tag along with us.
NICE BAR CRAWL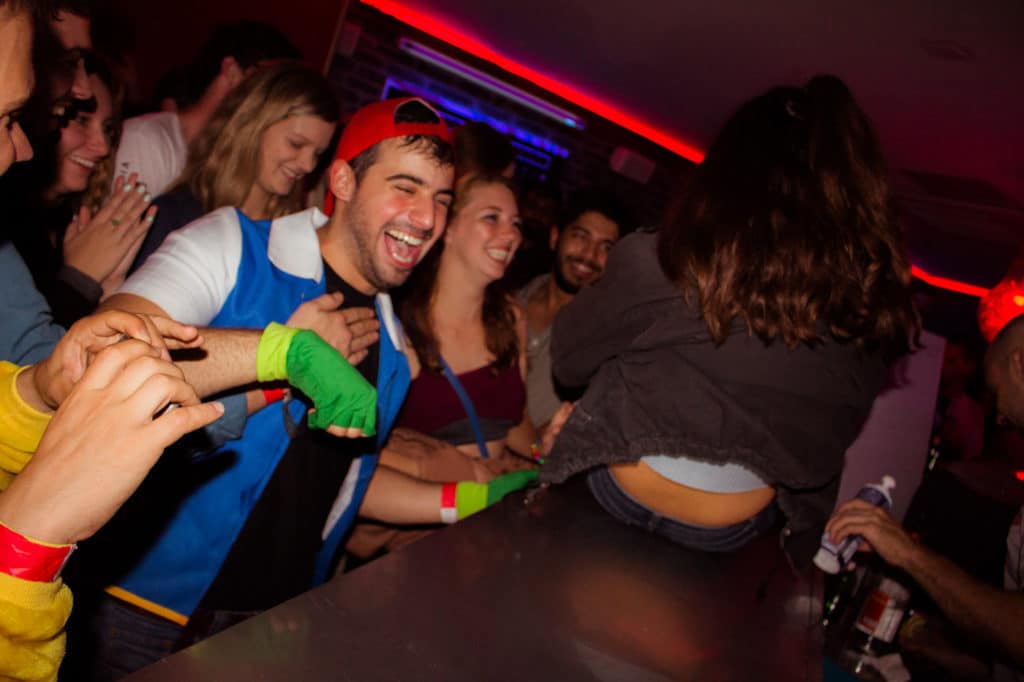 Finally, we have come to the best part of the tour. On the daylight, we have done a lot of fun and challenging activities. But, the joy does not stop right there. Once the night has arrived, it is time for you to experience the best nightlife in Nice. And, there is nothing better for that than spending the night in multiple bars or pubs. The guide will take you to some bars so you can have a big party in Nice and get some drinks. Moreover, you can also show your dancing skill by following the beats of the music.
Besides drinking and dancing, this is also a great time to meet up with some new people from all over the world. You can make friend with them and start doing things together. You even can play some interesting games like Flip Cup, French Paquito, and Body Shot. This surely will make you all having such a splendid time together.
In order to participate this party, only people from +18 to 77 years old are allowed to join. Moreover, you also have to follow the required rules like the dresscode and schedule. For the dresscode, you must not wear things like hiking shoes, flip flop, swimwear shorts, tank tops, etc. About the schedule, you have to be on time in meeting with the guide. Otherwise, you will miss one special night.
So, those are all the things you can do with Riviera Bar Crawl & Tours. By looking at what we have discussed above, it is guaranteed that you will have fun in Nice and experience some unforgettable moments.