Perth is known to be the most remote city globally, but that doesn't mean that the proverbial fox and rabbit will say good night here. On the contrary, Perth has some excellent nightlife options to suit all tastes.
We have therefore put together a small selection of pubs, bars, and clubs below. In Northbridge, in particular, a new scene is emerging that comes together in the evenings in the district's pubs and bars.
Are you looking for a great time and night out in Perth? Join Riviera Bar Crawl & Tous local tour guides for a unique pub crawl in Perth city
Highly recommended to bot solo travelers and groups, you will discover the best bars in Perth, with drinking games, free shots, VP entrance to the clubs, finger food, unique drinks, and more. 
It is also a unique opportunity to party with locals and fellow travelers and meet nake new friends!
Perth Pub Crawl– What to do in Perth at night?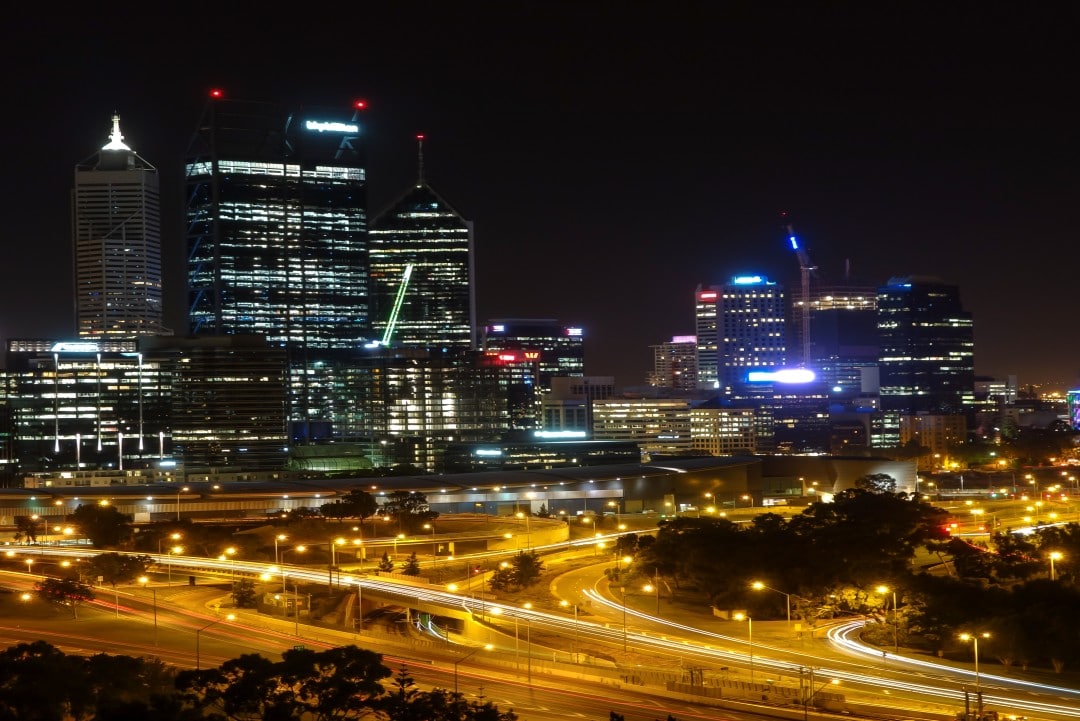 The nightlife in Perth is mainly in Northbridge, Subiaco, East Perth, and Fremantle. You can also have a good time in the CBD, in the northern suburbs of Mt Lawley and Leederville, and Cottesloe after sunset.
Perth's current music scene is mostly dominated by drum 'n' bass, other electronic music, and R&B. If you are more into folk, rock, and classical music, you have to take a closer look. But there are also one or two events in these areas. 
The artist Rolf Harris, the pianist David Helfgott and Bon Scott, the former lead singer of AC / DC, has spent part of their lives in Perth, which the metropolis naturally likes to boast about. 
Nightlife in Perth – Where to party in Perth? 
The nightlife in the CBD: Northbridge and around: After sunset, the district turns into a playground for dressed-up women and good-humored men of all ages who roam the streets to have a good time. 
Live bands often appear in the various bars, with programs ranging from rock to hip-hop to classic jazz. At Northbridge Piazza (corner of Lake Street & James Street), you can be entertained 24 hours a day thanks to the giant LED screen and watch films, concerts, or various events. Most of the nightclubs and bars can be found on Aberdeen Street, James Street, Williams Street, and Lake Street.
The Burswood Complex in East Perth attracts many people, especially on weekends, as there is a nightclub in addition to the casino with an entertainment program.
 However, if you prefer cocktail bars and chic pubs, you will feel very well cared for the west of the CBD in Subiaco. Most of these places are located on Hay Street and Rokeby Street.
 A little further north is Leederville and Mt Lawley, where a few quieter night owls come to the individual bars. If you've had enough of the nightlife in Perth, you can go to Fremantlelet off steam. The bars, pubs, and nightclubs of Freo can be reached by train in just 30 minutes, and you can party here until the early hours of the morning.
 some of the best pubs in Perth
The Generous Squire: The founder of this friendly pub was Australia's first brewer. Now that the continent has a vast beer selection to offer, this pub remains an excellent place to pay homage to this variety.
The Brass Monkey: According to its statement, "The Brass Monkey" is the most photographed hotel in Western Australia. It is undoubtedly due to the colorful lighting, which also attracts many passers-by. They will not be disappointed. Various bars and dance floors and popular days of action (Monday is backpacker night!) convince.
Sail and Anchor: One of the oldest pubs in town and definitely an option for those who appreciate a large and good beer selection. Live bands are, of course, also on the program.
Nightclubs & discos
Metro City: There has to be a massive club in every city where one night is not enough to discover all the bars and themed rooms and is called the "Metro." This one is ideal for partying all night long – it can only be that you meet friends at some point loses sight of it.
Metropolis: The Metropolis is a bit smaller and not as crowded as the Metro City Club, and it is also centrally located in the hip Fremantle district. Everyone will find their favorite corner here, be it the large dance floor, one of the themed bars, or the beautiful outdoor area.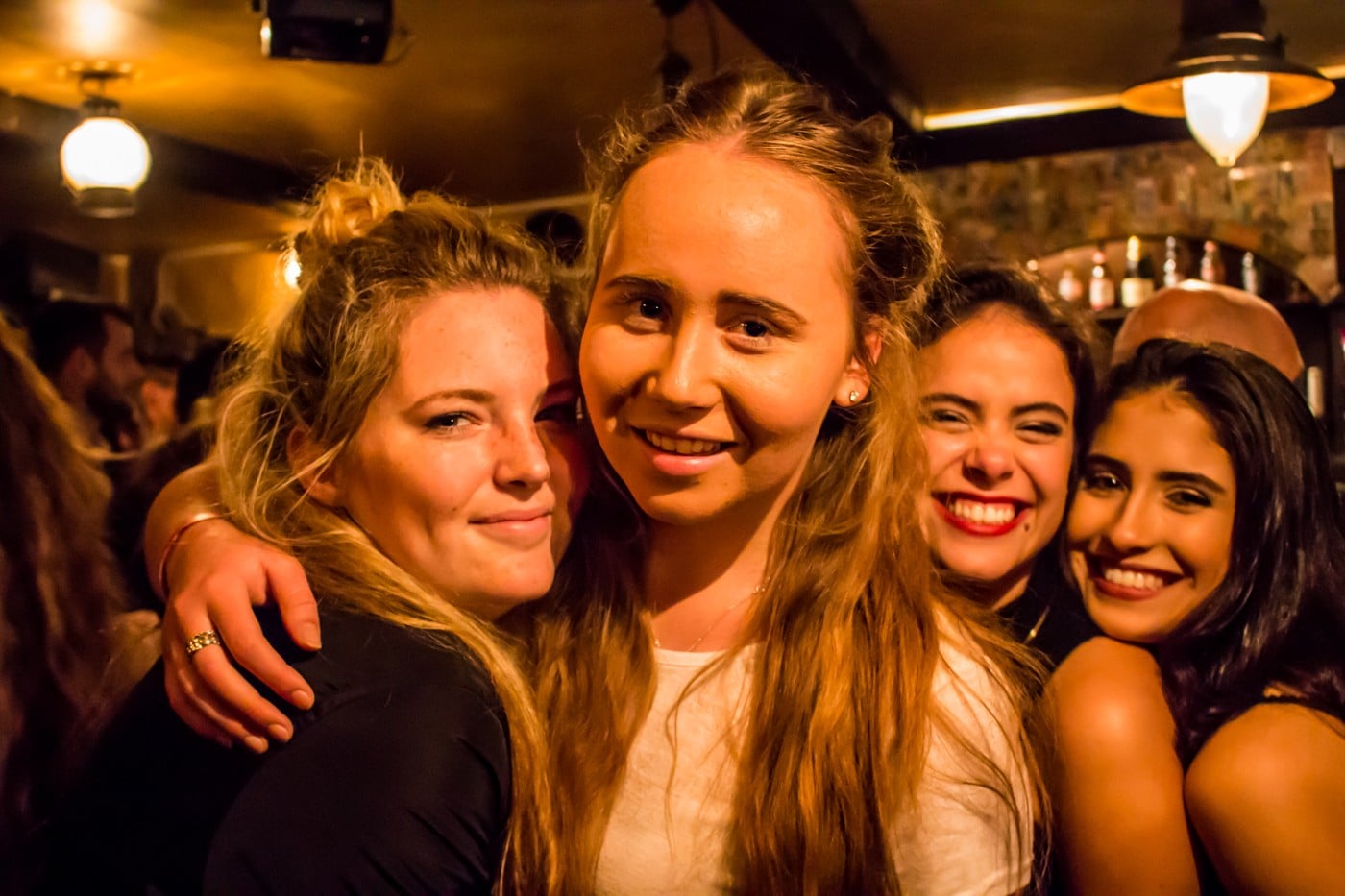 Riviera Bar Crawl and Tours is a huge network of local guides, party experts, and local inhabitants around the world who know all about the best party spots in the city.
If you want to discover and experience Perth fully, join our local team members for private and group tours around the city or join the best pub crawls in Perth and find out about the best bars, pubs, and clubs in Perth to party with locals and other travelers and be part of the local nightlife and party scene in Perth.
Join our local tour guides and nightlife experts, party all night long with fellow travelers and locals in some of the best bars and clubs in town, and create unique and unforgettable memories while meeting new people and local party-goers!