The Best of Nice's Electric Nightlife
As France's second most popular tourist destination, Nice ticks all the boxes. From sun-seekers to history buffs, art enthusiasts and people who are just looking to have a good time, the capital of the French Riviera has something for everyone! The days here in Nice are filled with adventures through the streets of the Old Town and hours spent basking in the glorious Mediterranean sunshine. But its when the sun sets that the real fun begins : the Nice Nightlife !

What are the Best Nice Nightlife areas?
Nice Old Town
Lined with chic boutiques and lively cafes and restaurants, the cobblestone streets of the Old Town are constantly bustling with activity. During the day, the Old Town is a great place to grab some lunch or visit our daily Cours Saleya Market. During the evenings however, the streets are filled with music and friends sharing a drink in their favourite bars.
In the Market Square of Old Town Nice, you'll find Akathor. With Akathor, guests get to enjoy the best of both worlds. The downstairs and outdoor area offers plenty of space to kick back, relax, and simply enjoy your beer. Upstairs however, you enter a seemingly new world thanks to the bar's wide open dancefloor, live DJ booth and flashing strobe lights.
Further into the heart of the Old Town you'll find the traditional Anglo-Saxon bar of Wayne's. Wayne's is known for many things. From its delicious food to its cheerful atmosphere, and friendly bar staff. But most commonly, Wayne's is known for dancing the night away on tabletops! This popular bar hosts fantastic live music every night of the week. So get your dancing shoes on and get ready for one of the wildest nights the French Riviera has to offer! You haven't experienced the best of Nice's nightlife until you've visited Wayne's.
Located two bars down from Wayne's, you've also got La Lupita. By day, La Lupita is a bustling Mexican restaurant. By night, it becomes a hotspot for everyone looking to enjoy some delicious food to accompany their fruity cocktails. While it may not have much of a dancefloor, La Lupita is the perfect spot for anyone looking to hang out with friends and enjoy good company.
Quai des Etats-Unis and Promenade des Anglais
If you're looking for bars with a view, then anywhere along the Quai des Etats-Unis is a must. Directly overlooking Nice's famous Promenade des Anglais and the Mediterranean, it doesn't get much better than this.
Possibly one of the most popular bars we have here in Nice is that of Waka Bar. Named after the owner's Maori heritage, the atmosphere in the bar is just as lively and electrifying as the people of New Zealand themselves! During the day, the Waka staff are on hand to prepare you a delicious selection of finger foods and meals. Which you're more than welcome enjoy while sitting out on the terraces overlooking the Mediterranean Ocean. By night, Waka Bar becomes one of the most bopping venues in the city. Enjoy an exhilarating atmosphere with all the top chart hits.
Further down along the Quai des Etats-Unis you'll also find Obsession. The definition of a 'Lounge Club', Obsession is certainly one of the best places to go to enjoy a relaxing drink. While gazing out over the Mediterranean, treat yourself to delicious tapas options and delicious craftly made cocktails! There's no better way to spend your vacation to the south of France.
Le Petit Marais Niçois
The district adjoining Nice's Port and Place Garibaldi, Le Petit Marais Niçois has become an epicentre of Nice's gay community. This neighbourhood, characterised by its cosmopolitan shops and bars, is one of the trendiest parts of the city.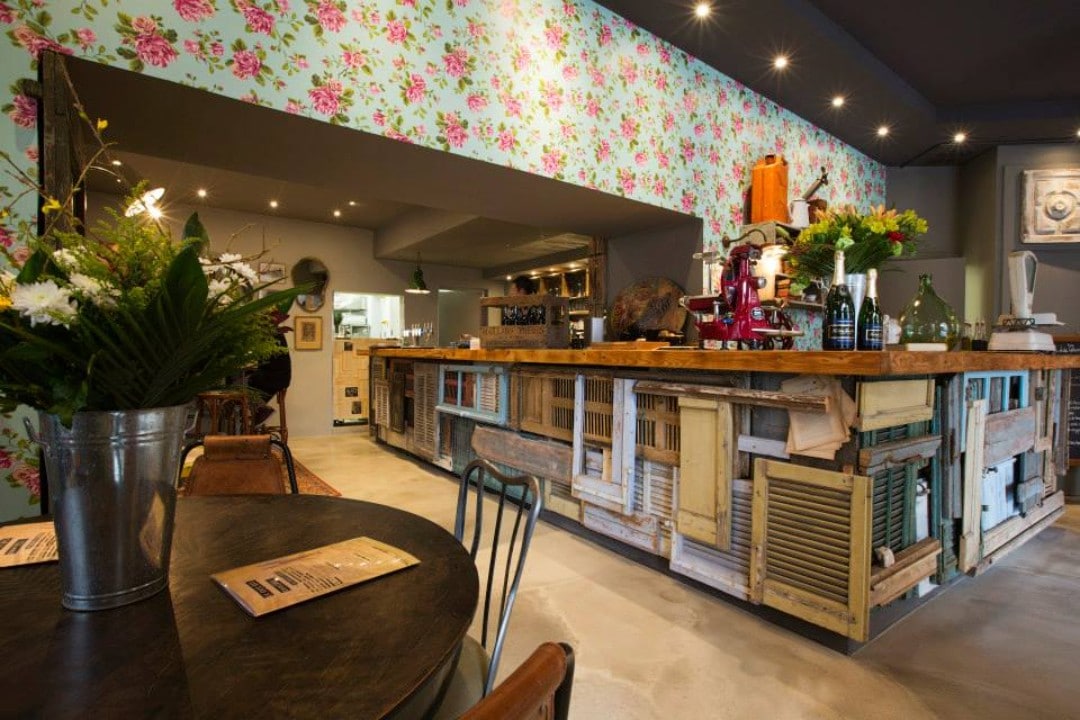 Bringing that 'cosy coffee shop' aesthetic to life, Le Café des Chineurs is an ideal spot to have a quite casual drink with a friend. Enjoy freshly prepared meals along with a selection of sweet Rosés and perfectly mixed cocktails. And all in happy-go-lucky atmosphere.
Also in the area you have the Comptoir Central Électrique. This rustic bar is a popular venue for both younger and older generations alike. With its freshly served tapas menu, fruity concoctions and outdoor seating area, the Comptoir Central Électrique bar is relaxation central!
Nice Port
We highly recommend checking out the Old Port of Nice whether you're searching for a bar/restaurant or just looking for somewhere to take a leisurely stroll. The view of the large yachts and vibrant old fishermen boats truly makes for quite the sight!
Around the port you have a number of terrific bars. The Boston Cocktail Bar for example brings the great theme of rustic America to Nice. By day, enjoy a mouth-watering menu of all your favourite foods along with unique house cocktails. By night however, the Boston Bar turns into groovy nightclub with a live DJ.
Directly overlooking Nice's Port and lighthouse, you have the La Shounga Mojito Bar. If you're looking for that real Cuban experience, then this should be one of the venues at the top of your list. From freshly prepared food to mixology masters working behind the bar, it won't be any surprise if you become a regular visitor to La Shounga!
Right on the corner of the port, you'll find possibly the most unique and quirky bar in all of Nice, Le FOAM. But its not their assortment of food and vibrant interior that makes this bar stand out. It's their interactive ordering stations! In the centre of the bar are 12 beer drawers where you can serve yourself the quantity you want, whenever you want. Just open your tab at the beginning of the evening and only pay for what you consume in cents. Bonus, as you pay per cent, you can taste everything in the same evening.
What are the best Bars and Pubs in Nice?
Where is the best Happy Hour in Nice?
For those of us on a holiday budget, Happy Hour can be our saving grace. But even then, depending on where you go, you still may end up paying more than you anticipated. Especially when you're here in the South of France. But thankfully, Hostel Saint Villa Exupery has possibly the best Happy Hour in all of Nice!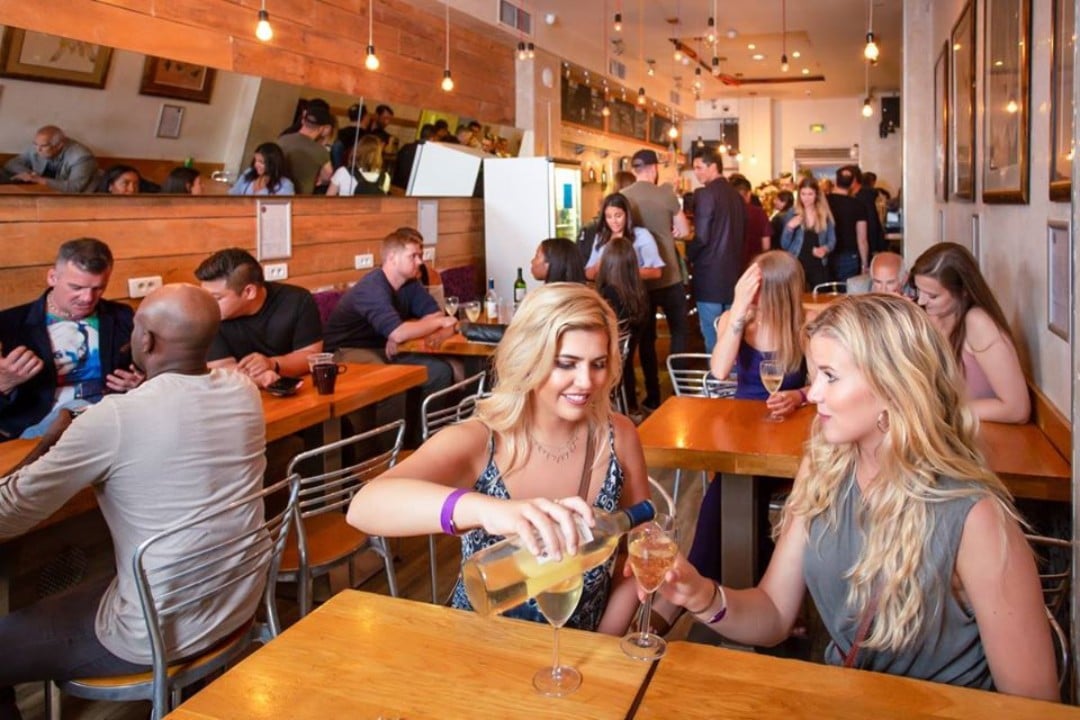 Happy Hour starts from 18:00 – 20:00. During which House Beers are only EUR 1.50 and cocktails are an amazing EUR 5! You won't find better than this anywhere else.
What's more, as Saint Villa Exupery is a hostel, the bar is always full of international residents from all over the world. So it's a great place to go for any solo travellers looking to meet new people.
How much is a pint of Beer in Nice?
Unfortunately, as the second most popular tourist region in France, prices along the Riviera can be a little more expensive than most places. However, with the breathtaking views and animated atmosphere, its all worth it. Of course, prices may vary depending on where you go. But on average, expect to pay anywhere around EUR 7 for a pint.
The Best Craft Beer in Nice, France?
Before we get into our list, I suppose we should first explain what a 'Craft Beer' actually is. Essentially, a 'Craft Beer Bar' refers to an establishment whose beers are not brewed by one of the big "mega-brewery" corporations. They more so cooperate with small scale chains. You'll also often find that they will sell their drinks as half pints when asked, which is great if you're only stopping for a quick drink or you want to save a little bit of extra money.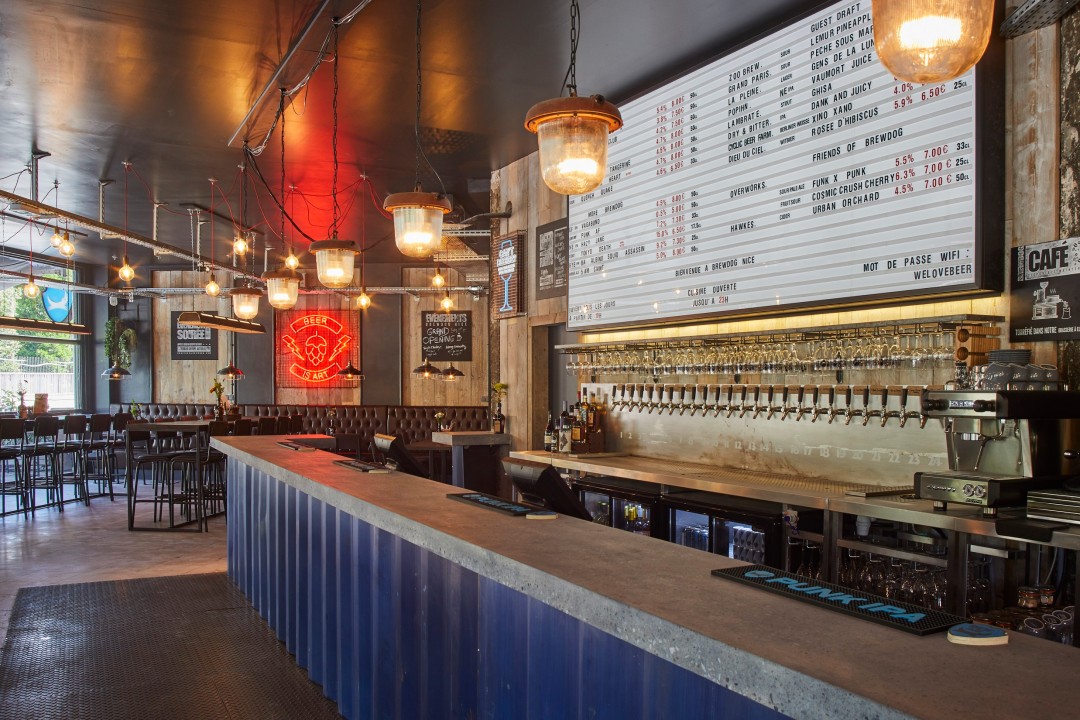 Here in Nice we have a hand full of Craft Beer Bars. The best of which would be BrewDog and Le Bateleur. BrewDog is a funky little place just off Nice's main square of Place Masséna. This bar really has a little bit of everything. Whether it's a nice cold pint, an espresso to kickstart your day, a quick bit of lunch during your break or a plate filled with a piping hot meal, you can get it right here. BrewDog is also great for organising regular events. Pop down on Tuesday evenings for example and take part in one their regular Quiz Nights!
Le Bateleur is located in Nice main market square of the Old Town, just a stone's throw away from the Promenade des Anglais. If you're looking for that relaxed alternative vibe, then this is the place to go. From your regular beers to intricate cocktail recipes, ask and you shall receive. Le Bateleur offers up to 17 draught beers. As well as an extensive liquor menu which includes 12 gins with 5 different tonics. Not to mention they offer a fantastic selection of delicious food options!
What are the Best Sports Bars in Nice?
A sport fanatic? Well don't worry, Nice is home to a number of bars known for playing all the top matches on their screens. Wayne's of course is always a great option when it comes to sports. Whether its for football, rugby or whatever else, just kick back with a freshly pulled pint and enjoy.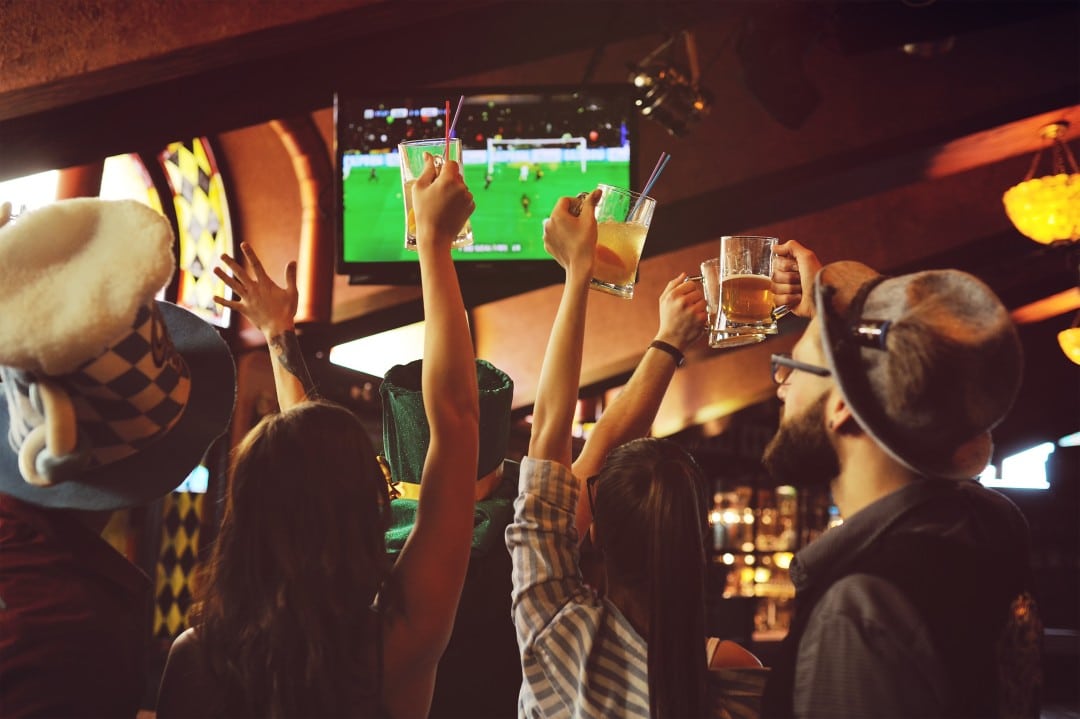 As an Irish Pub, Ma Nolan's is understandably one of the most popular venues when it comes to watching a sports match. Whether you chose to go to the one in the heart of the Old Town or the one down by the Port, both are equally as bustling with activity as the other. With friendly international staff, fresh beer and delicious food, Ma Nolan's feels like your very own home away from home.
What are the Best Wine Bars in Nice?
As the wine capital of the world, there's no such thing as a bad French wine. Which is why, Wine Bars here in Nice are always of the highest quality. Located just up from the Old Port, you have BiboVino. This traditional French wine bar provides an authentic experience. Its warm atmosphere invites you relax and enjoy the flavours of their extensive wine collection. To accompany your drinks, BiboVino also offer delicious tapas of cheese and cold cut meats. Due to this bar's popularity, be sure to make a reservation in advance.
Venture off Nice's main avenue of Jean-Médecin and you'll discover the YOLO Wine Bar. This classy and sophisticated venue offers an extensive selection of only the best wines and champagnes available. Along with your beverages, you can also take advantage of their incredible tapas menu. And even better still, during weekends they even offer a sushi bar!
Lastly, we can't forget about La Part des Anges. When it comes to menu options, no other establishment in Nice even compares to La Part des Anges. The wine cellar contains over 300 wine references along with more than 40 French and Foreign spirits. So its no wonder it was voted Winery of the Year in 2020. Enjoy a great selection of wine and food, all carefully selected each week by the chef himself.
What are the Best Cocktail Bars in Nice?
We all love a good cocktail. And even more when we're basking in the sunshine and gazing over the Mediterranean Ocean. Most bars in Nice offer a terrific cocktail section on their menu. However, there are certain bars that are just leaps and bounds above the rest.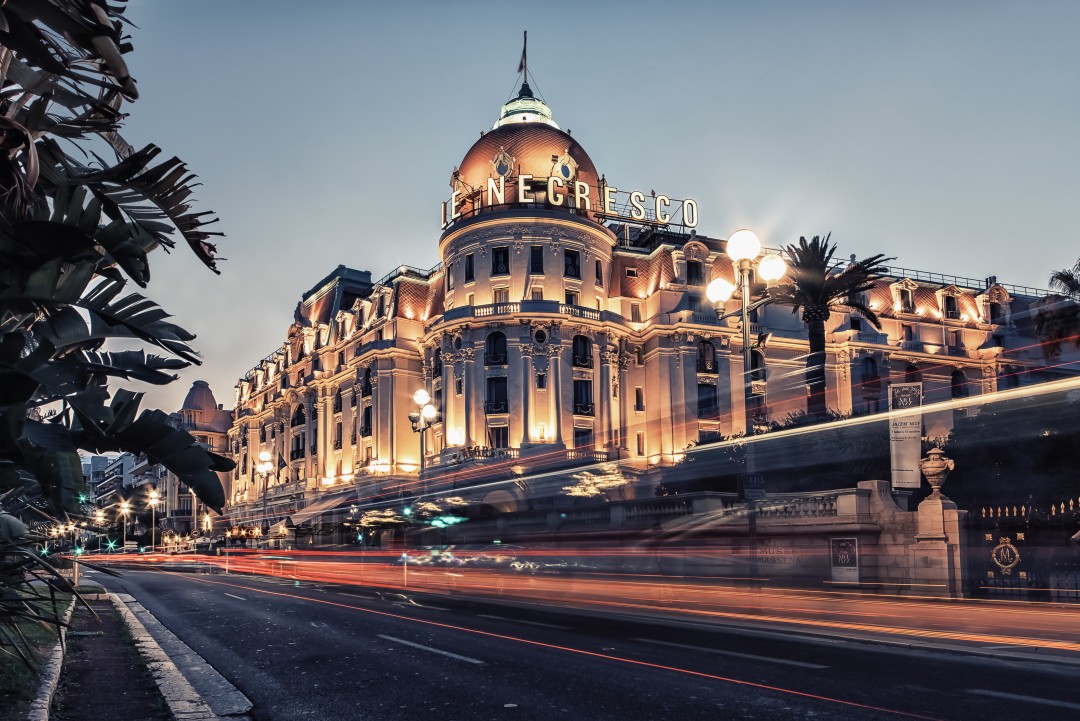 The world-renowned Hotel Negresco is one such establishment. One of the most prestigious hotels in all of Europe, the Negresco is as breathtaking from the inside as it is from the outside. The Hotel's bar is open to everyone, but do be sure to book in advance. Admittedly, the Negresco menu is quite pricey compared to most other bars, with cocktails usually averaging at about EUR 25. But, if you're looking to splash out during your holiday then this is the place to go. And while it may seem quite expensive, you certainly get your money's worth! Only the very best from this high-quality hotel.
Also popular on the cocktail scene is El Merkado. Located along the quaint cobblestone streets of the Old Town, El Merkado's lively atmosphere will draw you in, but their delicious cocktails and mouth-watering finger food selection will make you stay. Enjoy unique house special recipes, and all for reasonable prices.
How much do Cocktails cost in Nice?
As with anywhere, cocktails are significantly more expensive than other alcoholic beverages. However, nothing beats a fruity cocktail while you bask in the Mediterranean sunshine. On average, you should expect to pay about EUR 12 for most cocktails.
What time do Bars close in Nice?
Many of the smaller and more local bars tend to close at about 00:30 am on a regular day. While some of the more popular bars tend to stay open until 2 am. But for anyone of you night owls, don't worry! Once the bars close, its time to hit the clubs. All of which stay open until about 05:00 am.
What's the Drinking Age in Nice, France?
Similar to most other European countries, the drinking age throughout France is 18 years old. Be sure to have proof of ID with you at all times when entering a bar or buying alcohol.
What places provide the Best Nightlife in Nice for couple?
Romantic Night In
France is a city known for its romantic and charming ambiance. Which is why its always on the top of every couple's list. While Nice may not have the same amorous reputation that Paris has, its certainly no less spectacular. For couples looking to spend their Riviera nights in an intimate environment, the city has plenty of options. Whether its candle-lit dinners or picnics on the beach, there's something to make your night special.
Combining the best of French romance and Mediterranean charm, you have the Plage Beau Rivage. Located along Nice's main beach, this private area takes the French Riviera lifestyle to the next level. During the day, chill one one of their many lounge chairs and enjoy a delightful selection of French pastries and other lunch options. Once the sun begins to set, the Beau Rivage transforms into a luxurious bar and restaurant. Sit back in one of their many plush couches and watch the sun set over the horizon as you enjoy some of the best local wine around. The Beau Rivage is guaranteed to bring the magic of the French Riviera to life.
Party Atmosphere
Whether you're a solo traveller, a couple enjoying some quality time, or a large group of friends enjoying a summer getaway then I have two words for you: Pub Crawl. Nice is home to some of the best venues along the entire Riviera. But with our Pub Crawl, you'll get to filter out the time wasters and enjoy only the very best!
Not only are pub crawls a great way to experience French nightlife, its also a great opportunity to meet new people from all over the world. Since 2014, our team have provided the best #1 Nightlife Experience in Nice. Bringing people together and having a good time is what we specialise in! throughout the night, not only will you get to enjoy different bars scenes, you'll also enjoy great benefits such as free shots, drink discounts and free VIP entry into the club the weekend. And all for just EUR 15! It doesn't get much better than this.
What are the Best Rooftop Bars with a view in Nice?
Enjoying a perfectly concocted drink is one thing. But having breathtaking views to boot? There really is nothing like it. So luckily for our tourists, Nice has plenty of rooftop bars with unbeatable views of the ocean and bustling city beneath.
Aston La Scala
You can't possibly miss the spectacular Aston La Scala Hotel which sits right in the heart of Nice. Their rooftop Moon Bar is home to a fantastic open air lounge. Bask in the glorious Mediterranean sunshine while sipping on an ice-cold drink and gazing out onto Nice's beautiful cityscape. At 8 storeys up, the view truly is breathtaking! What's more, the palm trees and exotic plants adorning the lounge really bring the Mediterranean ambiance to life.
Hôtel Monsigny
Significantly smaller than that of Hôtel Aston La Scala, but by new means less magnificent, you have the Hôtel Monsigny. The Rooftop 17 Monsigny Bar is the ultimate spot the relax and gaze out over the city. Equipped with padded lounge chairs, large pillow covered couches and a jacuzzi, you'll never want to leave. And if that isn't enough to entice you, then their mouth-watering menu certainly will!
AC Marriott Hotel
When speaking of rooftop bars, we can't possibly forget to mention the AC Marriott Hotel. Just by the Promenade des Anglais, you can't miss this spectacular building. Nestled in amongst a vibrant selection of Mediterranean vegetation, the rooftop Farago bar seems to have a life of its own. With its open air swimming pool, beach style lounge chairs, the AC Marriott has its very own patch of paradise. Whether you go there for an hour or for the entire day, you'll never get sick of the unbeatable view.
Le Méridien
Le Méridien is one of the most well-known hotels in all of Nice. And for good reason. Adorned with elegant white sofas and glass railings, the Méridien offers the most spectacular view across the Promenade and Baie des Anges. Along with your view, enjoy a great selection of freshly cooked meals along with a surprisingly affordable drinks menu. Nothing like its cheerful atmosphere to liven up your time on the French Riviera!
Where to dance Salsa in Nice?
Thanks to its international population and reputation as a tourist hub, Nice has a little bit of everything. Whether its ethnic cuisine or places to show off you dance skills then you're sure to have plenty of options. Finding somewhere to dance Salsa is no exception!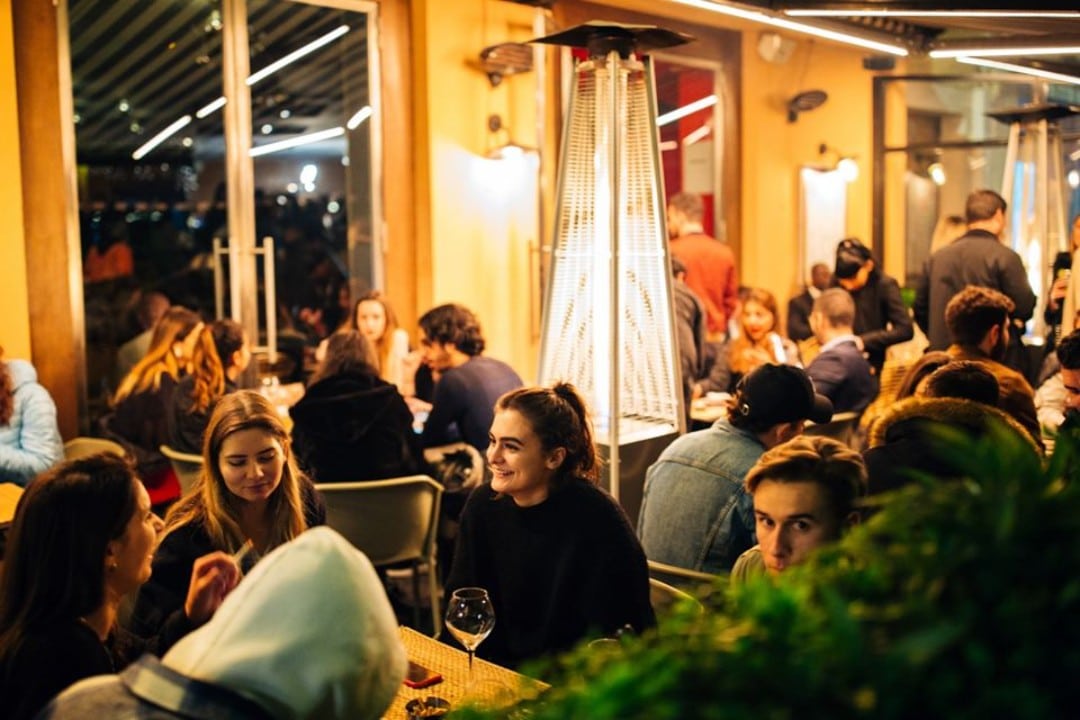 If you're looking for the epitome of funky, then it doesn't get much better than ORNATO. Smack dab in the centre of the city, this great venue is the ideal place for you to flaunt your skills on the dancefloor. And all while enjoying an unbeatable selection of tapas, drinks and unique cocktails. ORNATO tends to attract a pretty diverse crowd. From students to older individuals, it's a place for everyone. Either way, as soon as that Latin American music starts playing, everyone amalgamates on the dancefloor.
Bringing that authentic Cuban atmosphere to life, you also have La Havana. Hosting regular live music and fun themed nights, its always a blast! La Havana tends to attract a slightly older crowd. But that doesn't mean their Salsa nights won't have you dancing 'til the early hours of the morning.
Where are the Nightclubs in Nice?
Hoping to carry on the party even after the bars have closed? Well fortunately Nice's club scene has plenty of options that will keep the music pumping 'til the sun comes up.
Facing directly across from the Mediterranean Ocean, you have the one and only Nice Highclub. Open weekends from 23:45 until 06:00, Highclub promises to never let the party stop. With three out of this world floors and a food area, this club really goes above and beyond. The High Floor is where the live DJ booth and open dancefloor can be found. While the Studio 47 floor is the disco room. Lastly, you have the SK'High floor, which is speciality for all our LGBTQ+ guests to enjoy their night in a perfectly safe and welcoming environment.
Also just off the Promenade des Anglais you have Kwartz Club. Certainly not the biggest of clubs, but by no means unworth the visit. Kwartz Club is the place to go if you're looking for a night filled with pounding speakers, live techno and neon strobe lights. In fact, Kwartz is the only techno club in Nice. But despite not having any competition, the club always go all out.
Next up on our list we have Le Glam. Hidden just off Avenue Jean-Médecin, Le Glam is a wild ride from the get-go. The most popular Gay Bar in Nice, guest are guaranteed to enjoy an unforgettable night with great music, delicious drink and a carefree atmosphere. At Le Glam, enjoy fantastic entertainment from Live DJs to fierce Drag Queens and much more.
You can walk every nigth all along the place garibaldi, the promenade des anglais, the place masséna and discover bars, nightclub like the new zealand, studio 47, wayne's bar, waka bar. In Nice, live your best nightlife !
Contact Us:
Whether you're looking for a quiet night with friends or you plan on going wild, Nice has plenty of bar and club options just for you. If you really want to make the most out of the Nice in nightlife, for the best nightlife, then we recommend booking your very own Private Nice Bar Crawl. Along with your own personal guide, you'll get to uncover all the most unmissable venues, as well as enjoy great benefits throughout the night.
For more information, feel free to contact us via our email: info@rivierabarcrawl.com