Celebrating Your Birthday in Paris
Is your birthday fast approaching? Planning to go all out this year and make it the most memorable birthday yet? Hoping to celebrate the big night in the amazing 'City of Lights'? Well you've come to the right place. Paris, as you may already know, is famous for a lot of things. The Eiffel Tower, the Louvre Museum, the Cathedral of Notre Dame. There's plenty of fun activities to keep you occupied during your day out. But, did you know that Paris is also a great party destination? (Provided you know where to go of course). And lucky for you, our bar crawl crew know exactly where to take you to have a guaranteed good time!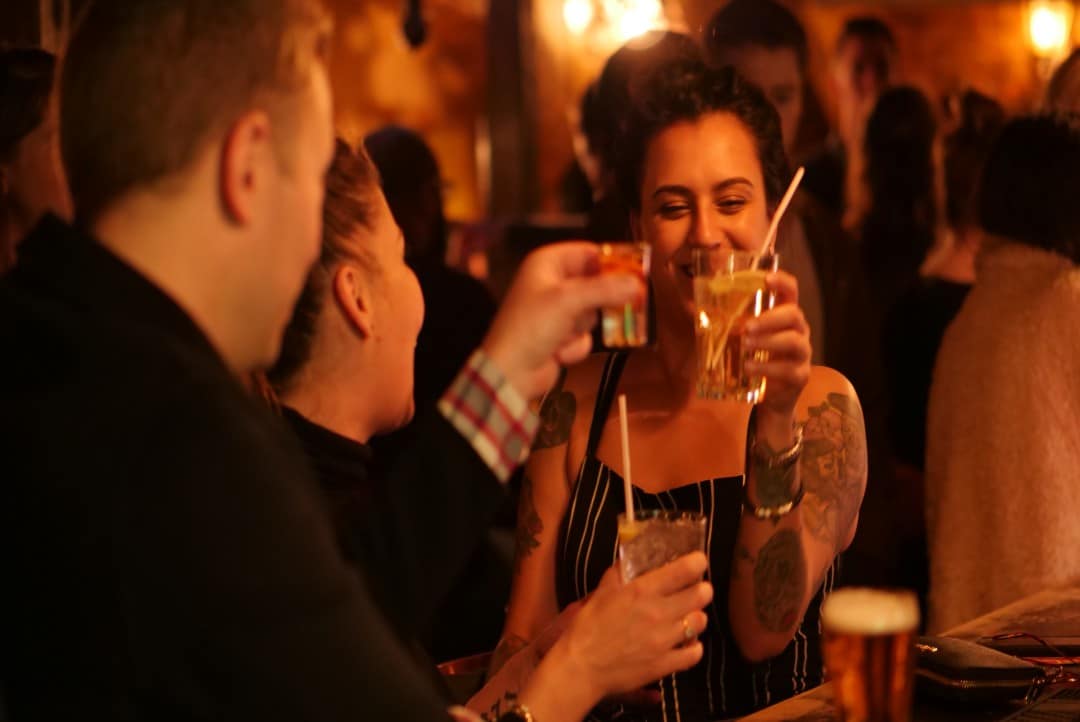 Our Night-time Birthday Party 
How would you like the perfect night out minus the stress of planning and organising? Well, consider our Paris Bar Crawls the perfect present for you. All you have to do is check-in with one of our nightly bar crawls and we'll sort out the rest! Sounds a little too good to be true right? Well it isn't! At Riviera Bar Crawl & Tours, providing the ideal night out is exactly what we specialise in. We aim to provide a memorable night out in Paris for all our clients. We want you to be able to wake up the next day and think, "Wow, that was the best birthday I've ever had!".
And what make our bar crawls such memorable nights? Well, in our experience, its the people that participate in them. Our bar crawls are a perfect opportunity to hit the town with your party crew while also getting to hang out with new and exciting people from all over the world! We'll even organise a few fun and exciting games for everyone to participate in. Ever tried playing French Paquito, Flip Cup, Body Shots, Beer Pong or Limbo? Well you're about to!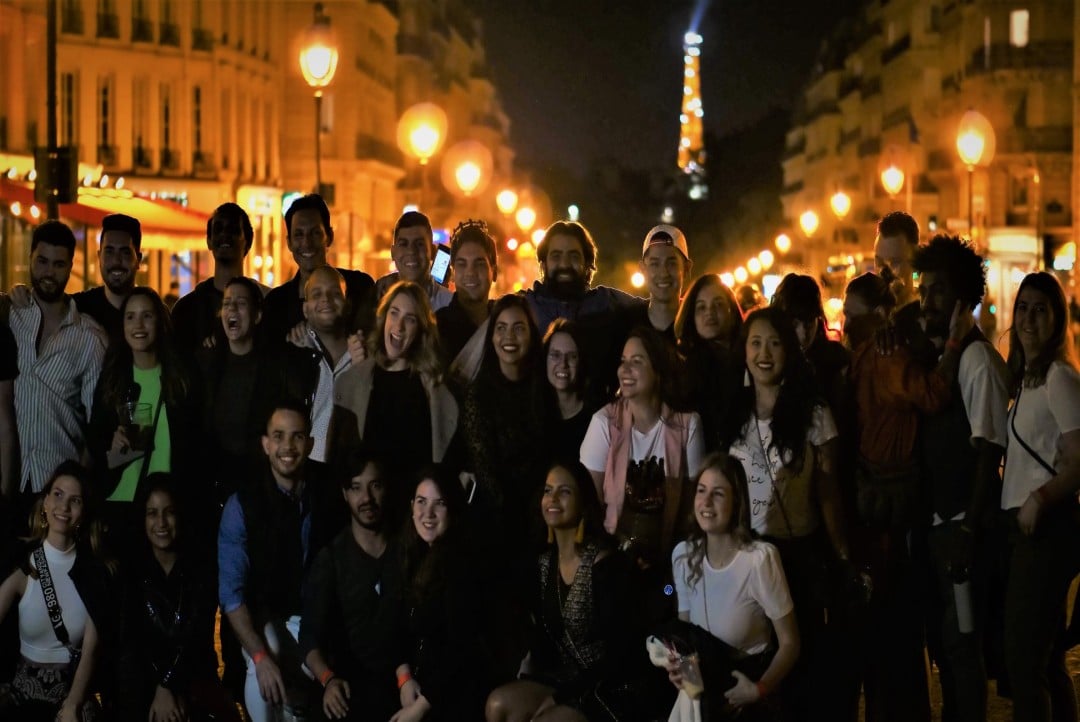 Book online for the low price of just EUR 15 per person or EUR 20 upon arrival. However, due to our bar crawls' popularity, we highly recommend booking in advance to avoid disappointment. What's more, these tickets cover more than just a guaranteed night of fun. You'll also get a free shot upon entry into every bar, drink discounts, and free entry into each venue! What more do you need?
Paris@rivierabarcrawl.com
Where will we go?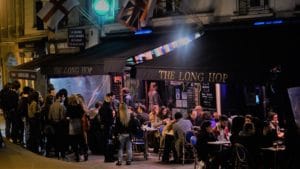 Let the fun begin at The Long Hop Bar. An English themed sports bar with plenty of fun activities to get your night started. Perhaps take on your friends in a game of darts. Or maybe even try and impress the ladies (or gentlemen) with your skills on the pool table. Either way, its a great way to mix with the rest of our group and maybe even make some new friends.
From here we'll move onto some of the city's other most highly recommended venues in the Latin Quarter. If you're lucky, you may even be able to sweet talk one of the bar tenders into giving you a free birthday drink along the way. If you're real smooth talker, you may even be able to make it a full house and talk your way into a free drink in every bar! You'll need to be sure to bring your A game.
What we offer
We understand that Paris isn't exactly the cheapest place to celebrate your birthday. And if you're going to enjoy your day basking in all the glory that Paris has to offer, then sometimes you can't help spending some of your hard earned cash. But when it comes to your night of partying, why worry about choosing the perfect bar and having to pay double what you're used to for a beer. Allow us to lift the weight of planning the perfect birthday bash off your shoulders. With our Paris bar crawls, we  can guarantee a great night, with great music and even greater people. And what do you have to do? Your only job is to simply show up on the night.
Day Time Birthday Activities
Looking for something a little less touristy for your birthday? Want to relax and be pampered for the day. Well you have an abundance of options to choose from. For starters, breakfast is an absolute must. Why not head on down to Paris' popular Hollybelly. Their pancakes are an absolute must! Or maybe even go take a look at Café Oberkampf. Also a rather popular cafe, their granola breakfasts are highly recommended. Or if you're feeling adventurous, try  their house speciality shakshuka, a traditionally Middle Eastern/North African dish of baked eggs in a spicy tomato sauce.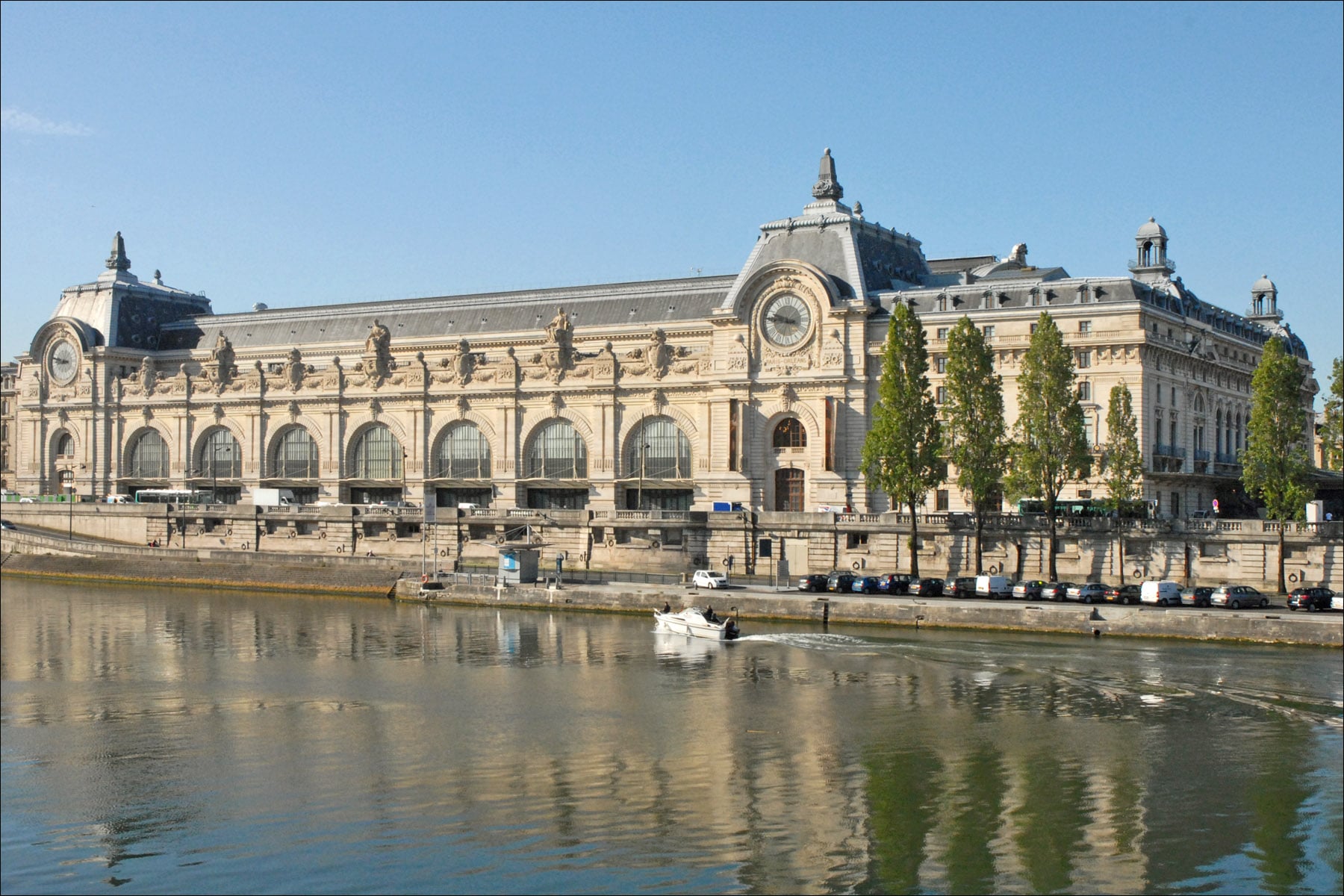 From here, why not check out one of Paris' 150 museums! Sure, there's always the Louvre Museum and the well-known Picasso Museum. But why waste your day cuing for hours there when you can check out the likes of the Musée d'Orsay. Home to a stunning collection of furniture and impressionist paintings, it would be a waste not to go. And possibly the best part? Its usually not even half as crowded as the more popular museums.
As far as dinner goes, why have it in a traditional restaurant when you can enjoy it while cruising along the river Seine. All aboard La Marina de Paris and admire the view of Paris in style. Admire the city's most notable landmarks while you and your close family and friends celebrate with a glass of bubbly and enjoy a delicious 3-course meal.
If you're looking for something a little more simple, why not consider watching the sunset across Paris? We highly recommend going to the rooftop at Galeries Lafayette. Not only is it free to the public, its also one of the best panoramic views of the city. You'll be sure to get a stunning view of this magnificent city and also get that perfect birthday selfie!
Custom Birthday in Paris :
Where do your passions lie? Do you love arts and crafts, music, history, architecture, contemporary art or food? No matter what your preference is, our expert tour designers will put together the perfect tour, just for you. You tell our team of local specialists about your interests, and we will customize our itinerary. We collaborate with you to create YOUR perfect birthday event in Paris.
For more information about our bar crawls, please consult Paris Bar Crawl website.  Here you will also be able to access our online ticket sales, as well as a google maps location which will show you the meeting place for our pub crawl.