ULTIMATE PARTY EXPERIENCE IN CANNES :
With this bar-hopping experience, you will visit multiple bars in one night; while hanging out with people from all around the world! Drinking, dancing and playing fun games, this all is waiting for you, on our Bar Crawl in Cannes. In 4 amazing Cannes bars, you'll experience a bunch of great people coming together and having the best time of their life! Be careful thou, side effects of this party might include getting new friends for life!
Our night guides are ready to have a good time with you and play fun games with you throughout the night!
Meet the night in guides a red T-Shirts at the meeting spot, between 9pm and 10pm. They will welcome you, explain you the plan for the night, introduce you to other people and get you your first shot of the night. After everyone arrives, you will move on to the next bars, where you will get more shots and drink deals and play games with others!
The dress code is casual, so be sure to follow it for the best experience! Do NOT wear flip-flops, tracksuit, swimwear nor tank tops (if you are a guy), as you might not be allowed into some venues by the bodyguards. You need to be at least 18 years old to participate. Everyone above this age is welcome!
We have a limited number of spots, so be sure to book in advance to avoid disappointment. Finally, note, that if you arrive late, you miss out on one venue and one free shot!
If you have any questions feel free to Contact Us.
We also organize original parties for private clients, groups and corporate events. If you are interested in a private event you can Contact Us Here to discuss your request.
We meet at "Sansas Bar" 4 Avenue des Phocéens, 06300 Nice next to massena square fountain  from 21H00 untill 22h15.
Running Late ! From 22h20 untill 23H15 we'll be at Villa Saint Exupery 6 rue sacha guitry 06000 Nice.
January :  Every Saturday
February :  Every Saturday
From March, April: Every Tuesday, Thursday, Saturday
July, August : Every  Monday,Tuesday, Wednesday, Thursday, Friday, Saturday
May, June, September : Every  Tuesday, Thursday, Friday, Saturday
October : Every Tuesday, Thursday, Saturday
November : Every Saturday
December : Every Saturday Special NYE event
Ge 3 Shots for Free (One per venue)

Get Free Entry to all the Venues

Drink Deals and Discounts

Meet new people

Have a Good Time
TICKETS PRICES & DISCOUNT :
Public price 15€

Group over to 15 people 12€

Hen party Free for the Bride

Stag party Free for the bridegroom

Private Hen & Stag party add 70€ for the night guide

HenParty & Stag Party Striper Showtime 250€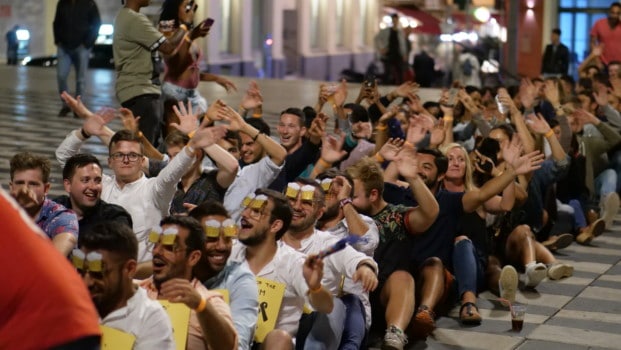 Paquito Game with Riviera Bar Crawl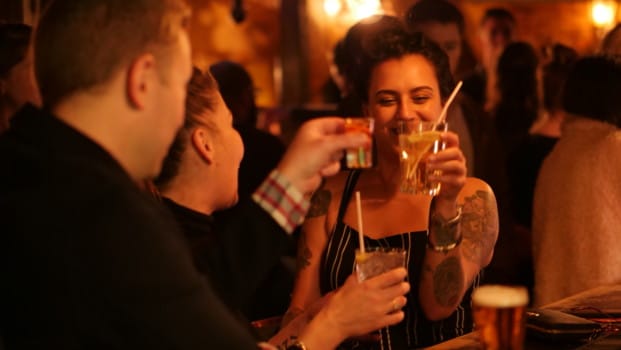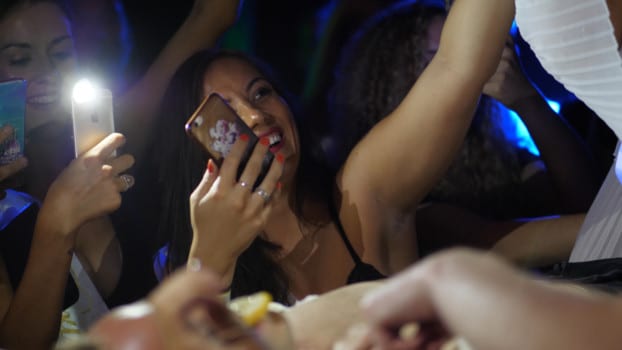 The Best Party on Cote D'Azur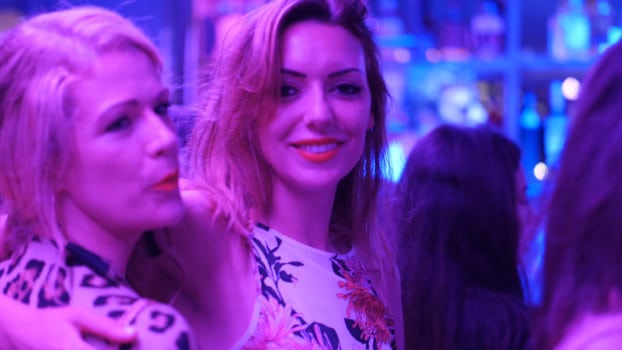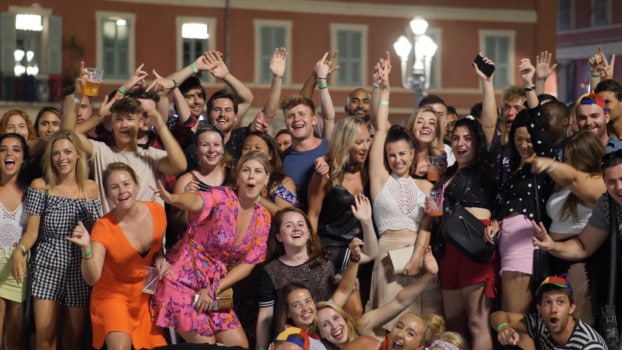 Bachelorette Party in Nice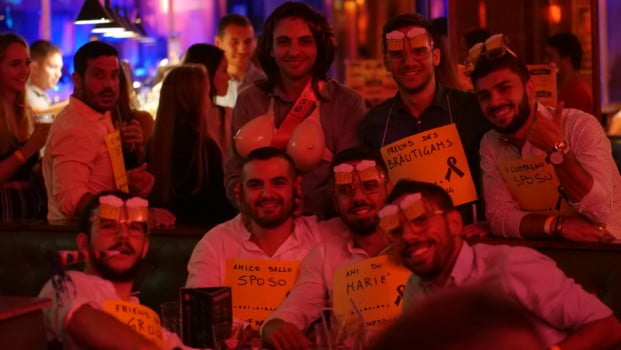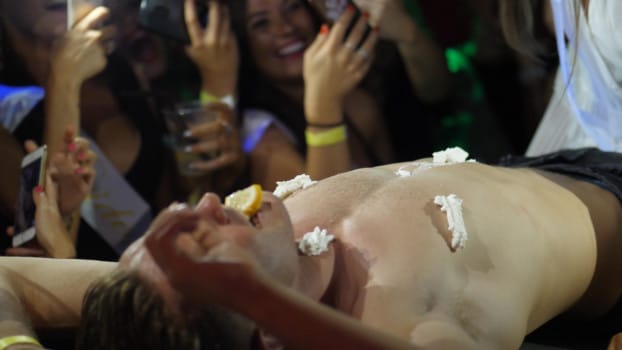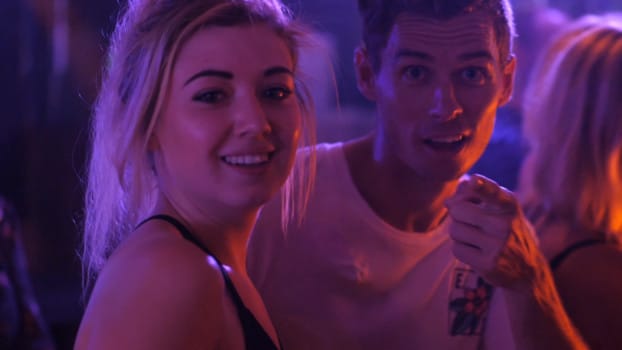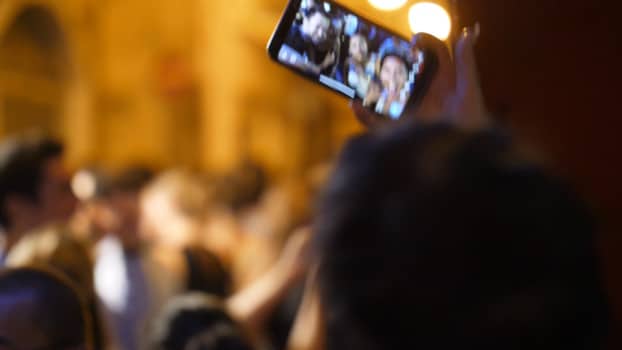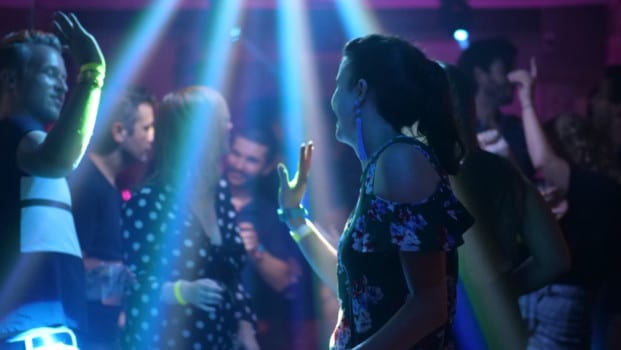 Let's Dance! The Night Is Still Young!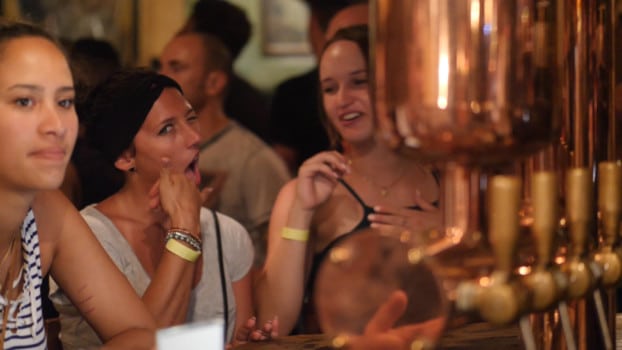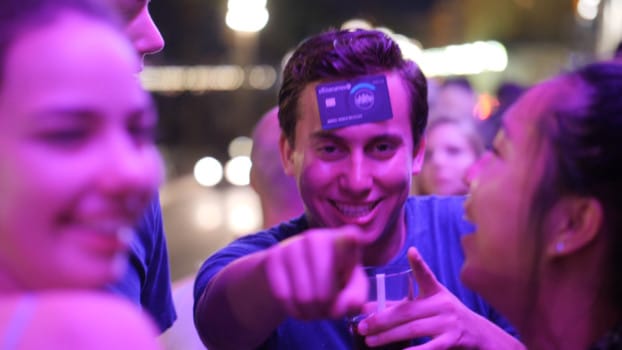 Riviera Bar Crawl has Your Credit Card!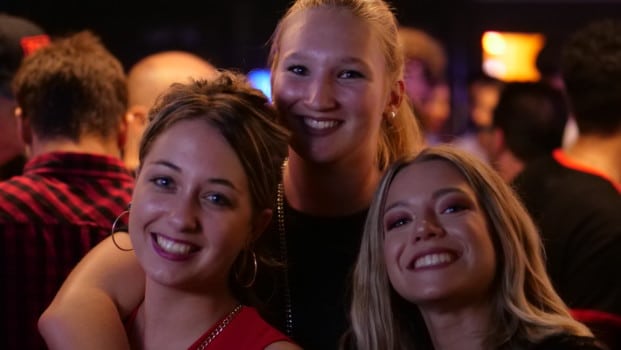 Make New Friends With Riviera Bar Crawl

DISCOVER SOME OF OUR EXCLUSIVES TOURS AND ACTIVITIES